The grammar school in Kent that was criticised last year for inviting alt-right media personality Milo Yiannopoulos to address its pupils has created an "unsafe space" where its older students can discuss issues relating to sexism and gender without being "criticised for the wrong use of language".
Simon Langton Grammar School, near Canterbury, has created a forum in which to discuss sensitive political issues like Brexit, the voting age and political correctness.
The school was the subject of widespread media attention last year when it arranged and then cancelled a visit by its controversial alumnus Yiannopoulos.
The "unsafe space" is a place where older students are able to discuss ideas not found in the conventional curriculum
Now the school faces fresh consternation for its new project, after it invited speakers like the Daily Mail columnist Peter Hitchens to address pupils.
But Dr Matthew Baxter, the school's headteacher, has denied that the scheme would allow pupils to express "racist, sexist or xenophobic" views, following criticism on social media.
Earlier today, a pupil tweeted about the school's plans, which she said included a reading group for Adolf Hitler's book Mein Kampf, criticising them for "legitimising fascism".
"This is properly disgusting," the pupil wrote. "As a woman I feel completely unwelcome there and I have no idea how unwelcome minorities would feel."
But Baxter, who last year spoke of his disappointment at having to cancel Yiannopoulos's talk in the face of "censorship" by opponents, has defended his plans.
"The 'unsafe space' is a place where older students – usually those preparing for university – are able to discuss ideas not found in the conventional curriculum, but which we think should be debated by 17- and 18-year-olds," he claimed.
"These are topics which sixth-form students routinely discuss in their own time and ones which they should be able to discuss with adults in a school which encourages 'free speech' in all the highest academic traditions of such a phrase."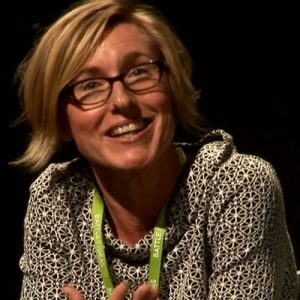 By way of example, Baxter said the school's most recent speaker had been Joanna Williams, the right-wing author of Women vs Feminism.
"The kind of debate which Joanna's visit gave rise to was one where students were able to discuss issues of sexism and gender in an environment where they would not be criticised for the 'wrong' use of language," he said. "This does not mean that inappropriate language is permitted – as this is checked and modelled when students are much younger.
"Rather, in a world where notions of 'left' and 'right' are confused and where there are debates about language and identity, we believe it necessary that students understand that these are now important issues and they will be allowed to explore these debates in such a way that they are prepared for the debates which are currently prominent in many universities."
He claimed that texts like Mein Kampf would not be "studied" by pupils. There was, he said, a proposal to discuss manifestos, and pupils had so far studied the Ten Commandments and Christian ethics, as well as the political philosophers Hobbes, Rousseau and Marx.
"These may seem normal, but students don't often encounter the political thinking of the Enlightenment and revolutionary France," he said.
"These are the kinds of manifestos our students study in preparation for degree courses in PPE, politics and history. Hitler is on the A-level syllabus, but we certainly wouldn't study it beyond that.
"In wider debate students will learn that Hitler wrote Mein Kampf, and that Mao produced a Red Book but they wouldn't 'study' either."