The government's school computing revolution has cut off girls and poorer pupils from achieving vital technology qualifications, a new report has found.
An annual study analysing the uptake of computing subjects has found just 16 per cent of GCSE computing pupils last year were girls. At A-level, girls made up just 8.5 per cent.
The Roehampton Annual Computing Education Report, published last week by the University of Roehampton, also revealed that small A-level class sizes were "threatening the economic viability" of the qualification.
Schools Week revealed last year that the government was to scrap ICT at GCSE and A-level (the final exams will be in 2018), with pupils expected to study the more rigorous computing curriculum, which includes skills such as coding and was ushered in by former education secretary Michael Gove.
Stark gender gap remains
The gender finding has prompted a warning that girls are losing out on the opportunity of a career in technology.
A lot of girls will be lost altogether
Lalage Clay, from the Tech Partnership, a network of employers that works to inspire young people into technology careers, said: "When ICT starts phasing out, a lot of girls will be lost altogether. Employers think that's an absolute tragedy."
It's not only girls shunned by the subject. Pupil premium pupils were under-represented in GCSE computing (19 per cent, compared to the 26.6 per cent across all GCSE entries). Computing entrants also had a lower deprivation index rating than the average.
Peter Kemp, one of the report's authors who runs the secondary PGCE course in computing at Roehampton university, said: "People make the assumption that computer science will replace ICT.
"What we're seeing is that the social demographic makeup of computer science is a lot more exclusive."
Is computing viable?
The report also found, despite computer science's inclusion in the EBacc, only 28.5 per cent of schools entered pupils for the subject in 2015. Only a quarter of providers entered students at A-level.
Nearly half of the schools that ran GCSE computing classes had fewer than 20 pupils. The average class size at A-level was just seven students.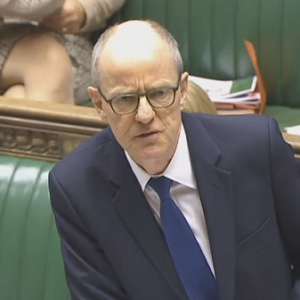 The report said GCSE classes may be "robust". But added: "If the number of students taking computing A-level in many of these providers does not increase then questions are likely to be raised over the economic viability of the qualification due to recent sixth form provision funding changes."
The report pointed to funding pressures that have resulted in some providers already dropping similarly small subjects – flagging that computing could be next in line for the chop.
Schools Week has previously reported how the government is struggling to train the required numbers of computing teachers.
Figures published last month show that computing had the lowest level of recruitment for new teachers among all the EBacc subjects, with fewer than seven in ten places filled.
Concerns have also been raised that current ICT teachers may not be able to make the transition to computing – with subject experts overseeing the reforms claiming "really good" computing science teachers need to have "degree level knowledge".
What can be done?
The report recommends that schools with low numbers of computing provision should be targeted for additional help, including from the Computing At School support group and teacher training initiatives.
The government has also been called on to provide extra cash to ensure schools can continue running small class sizes as the new curriculum is "being established".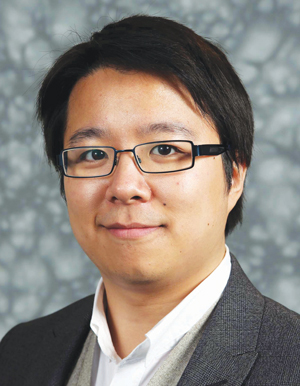 Dr Billy Wong (pictured left), one of the report's authors and a lecturer in educational studies at Roehampton University, said schools can help reduce barriers by "actively promoting and facilitating the importance of digital skills" from an early age.
"Exposure to the range of possibilities that a good knowledge in digital skills can be a useful starting point for young people to start considering computing as a common and worthwhile subject, rather than for people who fulfils particular stereotypes."
But Tony Parkin, an educational technologist, said the report shows there is an absence of a high-quality digital technology qualification at GCSE level, to sit alongside computing.
He said it's not about reviving the "dead brand" of ICT, but offering pupils a digital technology qualification that "isn't mainly aimed at high-flying pupils".
Bob Harrison, a former member of the now disbanded UK Forum for Computer Education (UKFCE) advisory group, said the end of ICT as an option will result in thousands fewer pupils gaining a digital qualification.
"This won't be the first time a government intervention achieves the exact opposite of what it was supposed to."
But computing numbers are rising
Figures published in August show the number of pupils studying GCSE computer science rose from 33,533 in 2015, to 62,132 this year.
The number of girls taking computing subjects actually doubled in that time – albeit from a low starting point of 5,700 to 12,500 this year. The percentage of girls at GCSE has also risen from the 16 per cent in 2015, up to 20 per cent this year.
But while girls make up one-fifth of this year's computing cohorts, it is still way off the 41 per cent for ICT GCSE.
A Department for Education spokesperson said: "No girl should feel any subject is off-limits just because of her gender. The number of girls studying computer science has nearly doubled since last year, and we want to see more follow their example."
The spokesperson said mastering skills in STEM subjects will ensure there is no limit to a pupil's ambition and will ensure "our future workforce has the skills to drive the future productivity and economy of this country".
But Wong urged the government to reconsider whether its approach to "replace" ICT with computing will really improve the digital literacy of young people, or instead "perpetuate and strengthen existing social inequalities and stereotypes that are plaguing the technology sector"
"If the government wishes to promote digital competency, perhaps we first need to clarify the purpose of the new computing curriculum.
"Are we trying to promote digitally literate citizens or are we trying to nurture the next generation of computer scientists, programmers or technology entrepreneurs? The aims of the new computing curriculum seem to satisfy the latter, with a heavy emphasis on technical skills, particularly coding."