The Department for Education has published its annual accounts for 2015-16.
As expected, the government's spending watchdog has once again warned that the accounts lack "truth and fairness".
Schools Week has taken a forensic look at what the rest of the accounts tell us…
1. PFI costs and liabilities continue to soar
The DfE's obligations under controversial PFI contracts have risen from £1.6 billion in 2014-15 to almost £2.5 billion in 2015-16.
The department also reported that its liabilities in respect of PFI contracts on buildings used by academies amounted to £7.91 billion as of March this year, up from £7.3 billion in March 2015.
The accounts explain the liabilities are the result of the department agreeing to provide an indemnity to local authorities for potential PFI-related costs when council-owned buildings are used by academies.
The increase in the liability reflects the expansion of the academies programme, the government said.
It follows an investigation by Schools Week which revealed the problems being caused by the toxic legacy of PFI, which you can read in full here.
2. Almost £8 million written off, but down on last year
The department wrote off £7.849 million in cash losses, abandoned claims, 'fruitless payments' and store and stock losses in 2015-16, down from £9.665 million in the previous year.
The fall in the amount comes despite a rise in the number of written-off cases – from 113 to 179 over the same time period.
Although the amount lost in 'fruitless payments' has fallen from just over £8 million to less than £3 million, the total cash losses soared from £898,000 to £4.9 million.
3. Failed UTC and school projects cost £4.7 million
Among the cash losses in the latest accounts are payments totalling £4.7 million which the department tried to claw back from failed UTC projects and other schools which did not meet their pupil projections.
The EFA decided not to claw back £1,884,303 from Royal Greenwich UTC, which will become a secondary school next year, because the transfer of the debt to the new school would place "severe financial pressures" on its new sponsor – University Schools Trust, East London.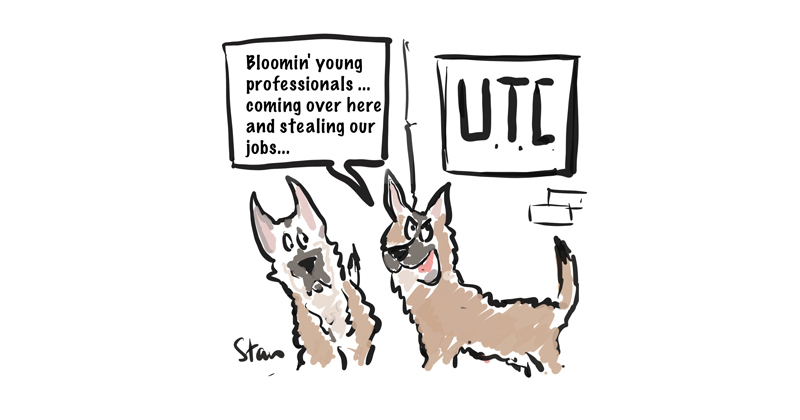 The agency was also unable to recover £732,000 from the Hackney UTC, which closed last summer, because of a lack of remaining assets following the college's liquidation.
A clawback of £768,209 from Central Bedfordshire UTC, which closed this summer, was also abandoned, with officials recognising the UTC had already transferred debts of £184,000 to Bedford College, which took its staff and pupils.
Further clawbacks of £608,617 from the Al-Madinah school and £1,477,628 from the Harperbury School were also abandoned. Harperbury had incurred the capital costs trying to deliver its preferred site at the former Harperbury hospital before the local council intervened and asked for changes to the proposals.
4. European Schools judgment costs more than £300k in interest
In 2015-16, the department had to pay £306,399 in "unavoidable interest" on national insurance contributions and salary increases awarded to teachers employed by the department in European schools between 2000 and 2014.
This follows a judgment by the European Court of Justice in 2012 which related to the pay of 299 teachers and resulted in payouts of £5,869,902 in salary increases and £3,010,607 in national insurance payments.
5. David Laws received severance pay…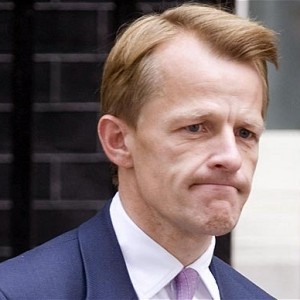 The 2015-16 accounts show that David Laws, the former schools minister, got a severance payment of £7,920.
This was a quarter of his claimed £31,000 ministerial salary, the report stated. The payout is based on a rule which entitles ministers to three months of their ministerial pay when they leave office.
Laws lost his seat at the 2015 general election following a stint of more than two years in the department, during which he championed the pupil premium policy, among others.
6…. but Special Advisors actually cost more than ministers
The accounts show the DfE spent £180,000 on wages for special advisers. This was actually more than the £163,000 spent on its whole ministerial team.
However, if the ministers' pay packet looks relatively small, that's because it is paid on top of their salary for being an MP, which is paid by parliament and topped up by their department for any additional duties.
7.Bonuses for Wormald and Shinner
The former permanent secretary Chris Wormald got a handy bonus of up to £20k for last year.
This was despite some pretty stinging criticism over his department's inability to submit its accounts on time (they were four months late), which were then deemed to not even be a fair and accurate reflection of the DfE's finances.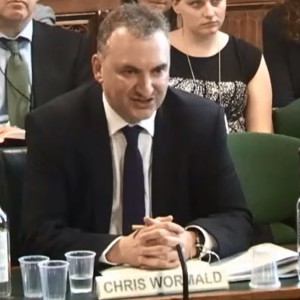 Although apparently bonuses included in the latest accounts relate to the 2014-15 year. (Wormald has since moved to head up the Department of Health).
Tom Shinner, the only senior DfE official to get a bonus in 2014-15, also got a bonus of up to £15k for last year.
Shinner, a key ally of former education secretary Michael Gove, has now moved on to the Department for Exiting the European Union, and will soon be replaced by grammar school critic Emran Mian.
8. Government cuts down on staff exit pay-offs
The DfE has trimmed its spend on severance packages, down from £7.6m to £6.3m last year.
There was also only one employee at the DfE (or its agencies) to get a pay-off of more than £100k – compared to seven employees in 2014-15.
But the same can't be said for academies – with pay-offs of up to £200k
The total spend on exit packages when academy trusts are included is £58m – a sharp rise on the £49m in 2014-15 (although at the same time the number of trusts has grown, with nearly a thousand more staff given pay-offs).
But the accounts show two employees – presumably of academy trusts – got pay-offs of between £150,000 and £200,000 last year.
9. Off-payroll staff pay soars
The department is now paying a lot more staff off-payroll – something the Treasury isn't too keen on because it means staff could use it as a tax dodge to pay a lower rate of tax.
The total number of employees paid off-payroll (and who are on more than £220 per day, for more than six months) rose from 102 as of March 2015, to 193 in March this year.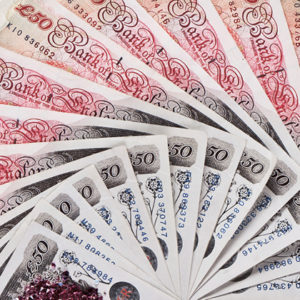 The report states that tax assurances have been sought on many of these deals – but not for all of them.
Assurances for 13 contracts in place last year haven't been received – and the DfE has terminated the contract in a further six instances where assurances were not provided.
Also, interestingly, one out of the nine "board members or senior officials with significant financial responsibility" is paid off-payroll.
Government guidance states these senior bods can only be paid off-payroll in "exceptional circumstances", and then only for a maximum of six months. The report does not state who this is, or what the circumstances are.
10. 'Special payments' triple in a year
Academy trusts made 178 'special' severance payments worth almost £10.5 million in 2015-16, which means the amount shelled out has more than tripled since 2014-15, when they made 164 payments totalling just over £3.8 million.
Trusts can make such payments of up to £50,000 themselves, but need permission for payments of more than that amount. The EFA does not disclose payments which are over the limit.
The agency has, however, disclosed that it made a one-off exceptional payment to Hampshire Pension Fund in relation to a deficit in the local government pension scheme for Totton College, which was dissolved.
Save