School census data showing how many pupils are on free school meals will be "useless" for the next seven years if the government continues to roll out a new benefits model inconsistently across the country, a social mobility charity has warned.
The government has 68 days to make sure two different ways of ascribing benefits are combined properly so as not to mess up national data on the poorest pupils, according to Impetus-The Private Equity Foundation.
Whereas under the old benefits system, a pupil is eligible for free school meals if their family is on a combined household income of £16,200 or less, that threshold will be much higher in those parts of the country where the new universal credit system is in place.
In areas using universal credit, families will be eligible for free school meals if they have a combined income of up to £55,000.
Now Andy Ratcliffe, chief executive at Impetus, has told Schools Week the two different systems must be urgently brought together before the school census at the start of 2018, because otherwise "two different sets of results" will be produced depending on where schools are located.
The government will have poisoned the well for the most critical measure for tracking the poorest pupils
If the system is not consistently applied by January, the government will have "poisoned the well for the most critical measure" for tracking poor pupils, by adding in those from relatively better-off backgrounds, he said.
This discrepancy will make comparisons of populations of free school meal pupils between local authorities "useless" until at least 2024, his charity has calculated. It will also cost the Department for Education an extra £1.5 billion in pupil premium funding for all the new families who will qualify.
The roll-out of free school meals under the new system of universal credit will take place in stages across the country between now and 2022, a DfE spokesperson confirmed.
For instance, certain areas such as Oldham and Burnley are already using the new system while other places, such as Rochdale and Clacton, are still using the old benefits system.
Indeed, according to the government's timetable for the roll-out of Universal Credit, just over 80 councils will have the new system before January – while all the rest will still be waiting.
Ratcliffe, who is also a former education adviser to Gordon Brown, said the government caused the problems with universal credit because of the "complex" way it has tried to combine a number of different benefits within the model.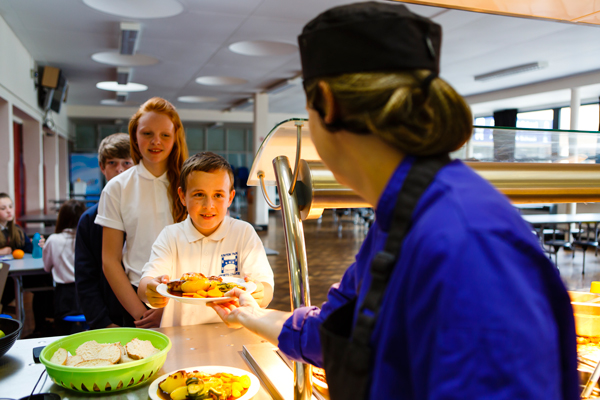 By including in-work tax credits with other benefits, the government has "tapered" eligibility on a sliding scale to include households with a combined income of more than £50,000, he said. Even if a family are only eligible for a tiny tax credit, they will be defined as receiving universal credit and so will be automatically eligible for free school meals.
Schools in some parts of the country will suddenly find they can't request as much funding for pupils defined as on "free school meals" as others, said Ratcliffe.
Ofsted judgments would also be affected, since inspectors consider the proportion of pupils on free school meals in their assessments of a school's performance, he said.
John Fowler, policy advisor at the Local Government Information Unit, said the situation was a "mess". The government should use historic data on free school meals until the new system "settles down" and ensure no school loses in cash terms in the meantime.
But the DfE defended the gradual roll-out of universal credit, saying the new system was still "under review".
A spokesperson added: "As universal credit is rolled out, we will ensure the families who need it most continue to receive this support.
"We will put forward detailed proposals in due course."