The government has yet to decide how the universal credit benefits system will interact with free school meals, and a former shadow education secretary is predicting a "disaster waiting to happen".
Universal credit combines six benefits into one payment for eligible people old enough to work and is now being rolled out across the country, in pilot areas first.
But there is no explanation for how the benefit will affect children's eligibility for free school meals, which are only available if their parents are on specific benefits.
"The government is in a real mess and despite being asked repeatedly, over a number of years, how universal credit will interact with FSM, ministers unbelievably still have no idea what is going to happen," Lucy Powell told Schools Week.
At present, any pupil whose parents receive universal credit is entitled to free meals. If this is maintained, an additional 1.7 million children are expected to qualify by the time it is fully in place, costing up to £600 million more per year, according to research by the Resolution Foundation, a think-tank.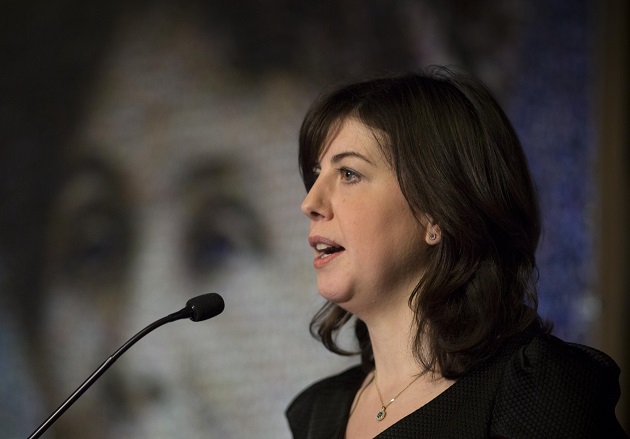 "Ministers are either going to have to shell out for all children on universal credit or cut the support some families currently receive," Powell said. "In that scenario, not only is it a disaster waiting to happen for some families, it will cause chaos for schools who rely on the FSM data for pupil premium funding, and other measures."
Pupils on free school meals earn an additional grant of around £1,000 each for the schools they attend. Changes to eligibility could hammer the budgets of schools with substantial numbers of children entitled to meals. Alternatively, if everyone on universal credit ends up being fed, education ministers who hadn't budgeted for the change could feel the pinch.
The children and families minister Robert Goodwill has answered seven written questions from MPs on how universal credit will affect FSM since the start of October this year. In every response he has said "no decision has been taken yet, and our proposals on this matter will be announced in due course".
The government is in a real mess
Goodwill has confirmed the current policy of giving free meals to all children in families on universal credit is only "an interim arrangement during the initial roll-out".
Powell told Schools Week that ministers must "finally sort this out, so parents and schools can plan for the future".
From October, the government rapidly increased the roll-out of universal credit, introducing it in 45 job centres last month. The aim is for around 50 more centres to be added every month from now on.
Universal credit combines housing benefits, income support, income-based jobseeker's allowance, income-related employment and support allowance, child tax-credits and working tax-credits into one payment.
David Finch, the senior economic analyst at the Resolution Foundation, said ramping up the roll-out meant "more and more families are going to be exposed to some significant flaws in the system".
"Universal Credit rightly aims for a highly desirable simplification of our social security system, but the issue of FSM is just one of many design issues which should be addressed before millions of people are moved onto the new system," he said.