The government has committed £79 million to extend its music education hubs scheme for another year, while its national plan for music education remains on hold due to Covid-19.
The Department for Education today published its new model music curriculum for key stages 1, 2 and 3 which will see pupils listen and learn about music through the ages – from Mozart to Destiny's Child.
The long-awaited curriculum was originally slated for release in the summer of 2019.
The DfE also announced it has committed £79 million in the 2021-22 financial year for music education hubs, which provide music education and instruments.
It pledged a further £1 million for charities which teach pupils about different styles of music.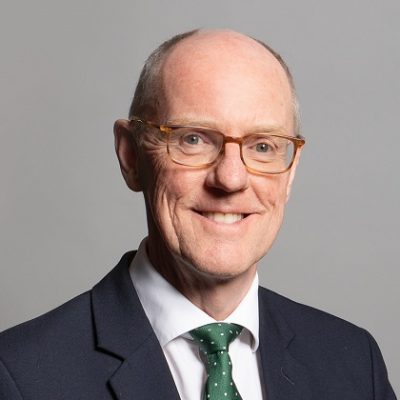 However, the investments come after schools minister Nick Gibb confirmed the national plan for music education has been put on ice following the outbreak of Covid-19.
The plan was announced in February last year, just before the pandemic began, and promised to level up opportunities from children from all backgrounds to take part in musical education.
In a written response published last week, Gibb said a call for evidence was launched to refresh the national plan but "due to the Covid-19 outbreak, analysis of the call for evidence and the refresh of the national plan is currently on hold".
Model music curriculum
The model music curriculum has been developed by a panel of 15 music education specialists and led by Baroness Fleet, Veronica Wadley.
It was drafted by The Associated Board of the Royal Schools of Music (ABRSM) under the guidance of the panel.
The DfE says the non-statutory guidance aims to support all pupils in their musical progression from year 1 – where they'll be introduced to beat, rhythm and pitch – through to secondary school, where pupils will be introduced to more technical aspects of music like quavers, treble clefs and staccato.
The government hopes the new curriculum will make it easier for teachers to plans lessons and help to reduce workload by providing a structured outline of what can be taught for each year group.
Gibb added: "I know music lessons will have been challenging during remote education, and while there is rightly a focus on academic catch-up, it is also important for children and young people experience music, sport and arts for their wider development.
"After the most difficult of years, it's time for a musical renaissance across England's schools and I hope this will inspire a new generation of musicians."
What will pupils be listening to?
The guidance recommends year 2 pupils listen to Elvis Presley's Hound Dog when learning about popular music.
It explains the song is a "key step in the development of modern popular music is the arrival of rock and roll with its clear link to the blues that came before it".
The song "provides an opportunity for pupils to create their own walking bass line, using crotchets and broken chords, and to create a melody that sits above it."
Elsewhere, Say My Name by Destiny's Child was added to the list of songs that year 6 pupils "should be able to identify".
The guidance adds: " Further listening to the work of Beyoncé will take pupils well into the 21st Century."