A "triple track" of changes to free school meal entitlements proposed in the government's benefits reforms will render school data "useless" for years, experts have warned.
The Department for Education is consulting on plans to restrict children's eligibility for free school meals if their parents claim universal credit, the new one-size-fits-all system that will replace several other benefits from 2022.
The department's original plan, as reported in the last edition of Schools Week, was to extend the meals to every child of a family that claimed any part of universal credit, something charities argued would "poison" national data on disadvantaged pupils, for which free meals eligibility is used as an important yardstick.
It's a dog's breakfast
But the government's newly proposed changes won't come in until April, too late to prevent the corruption of data on thousands of pupils due to be collected in the January school census.
The number of pupils on free meals is one of the main indicators of disadvantage used by schools. It affects GCSE results data, pupil premium funding and other important statistics.
Universal credit is being rolled out gradually, and will reach around 80 areas of the country by January.
As the roll-out begins, any child in a family getting the credit will be eligible for free meals. Due to the complicated nature of the benefit, some pupils in households with incomes of up to £55,000 will be therefore become eligible for meals, while the income cut-off point for those in neighbouring boroughs still awaiting reforms is as low as £16,200.
This discrepancy will still be the case when the census is carried out in January, despite the new plans.
Only from April next year, when the government's newly suggested fix kicks in, will things change. After that time, universal credit claimants will only be entitled to claim free school meals for their children if their net income before benefits is less than £7,400 per year. Such households can expect to have an income of between £18,000 and £24,000 once benefits are added in – a slightly more generous criterion than at present.
It is therefore expected that 50,000 more pupils will get free school meals than currently.
Robert Goodwill, the children's minister, said the proposals would see "thousands more benefiting" from free school meals.
But Andy Ratcliffe, the chief executive of the private equity philanthropy charity Impetus, which funds education projects, said the plan means some pupils will gain and then lose eligibility for free school meals within the space of a few months, at the same time as the census data which informs exam results and school funding is collected.
"Children will be recorded as eligible for free school meals who wouldn't have been under the old system, but then they will not be eligible when the new system is introduced next year," he said.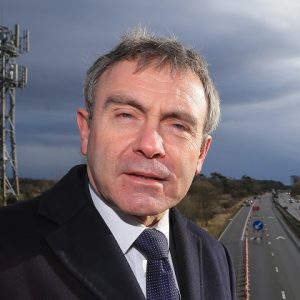 Ratcliffe, a former education adviser to Gordon Brown, explained that even if a family is only eligible for a small tax credit, they will receive universal credit during the trial period and will therefore receive free lunches until April.
The issue is further complicated by the fact that in some areas, the old earnings threshold of £16,200 will remain in place until 2022.
The DfE will therefore be operating a "triple track" of eligibility criteria, which Ratcliffe described as "a dog's breakfast". He predicted that the January census data on free school meals would be "completely useless" for the next seven years as the government will no longer be able to compare the performance of poorer pupils with previous year groups.
If the system is not sorted out in time for the census, the government will have "poisoned the well for the most critical measure" for tracking poor pupils, he said.
John Fowler, a policy advisor at the Local Government Information Unit, suggested the government use historic data on free school meals until the new system "settles down".