English teacher Fiona Ritson is the sort of person you can rely on in an emergency. The batteries on my recorder have run out. She finds replacements in her beautiful, quiet (admittedly it's half term) well-ordered classroom and hands them over. Crisis averted.
Maybe this is why students at King Edward VII Academy (KES) in King's Lynn, Norfolk, cherish her. She makes a point of keeping supplies for life's little disasters such as snagged tights. The sort of disaster that make a teenager's day that bit less good.
Five years ago, Ritson was "quite a well paid" data manager in a different school. Worried about the impact of falling birth rates on enrolments and the ability to maintain her salary level, she left for a job outside school.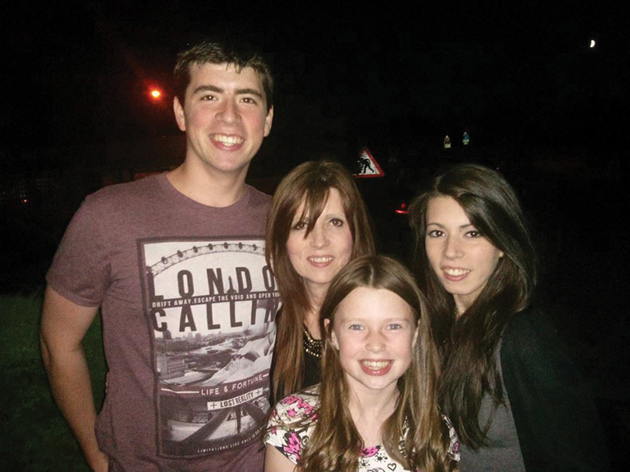 Money was a concern as she divorced in 2000 and has three children now aged 13, 20 and 21, as well as a mortgage. But after a week in her new job she went home in tears. "I hated everything about it. I missed the kids, I missed the teachers, I missed the parents."
She turned to two valued friends for advice: Nigel Willingham, now headteacher of Terrington St Clement High School in King's Lynn and his wife, a teacher. "I went round to see them and said 'I don't know what to do. I've left a job I absolutely adored. I'm not qualified. I'm 42 and left school in 1984, college in 1986 having done a Level 3 style course. All the jobs on offer now need a degree to get the money I want.'
"I got so upset. And he said: 'You should have been a teacher.'"
When Ritson worked with Willingham, he would often encourage her to go into teaching but she had always ignored his suggestion.
"He said it again and I said: 'Are you serious?'. He said: 'Fiona you have such a good way with students. They react well to you. They like you. You're good with parents, and you hold your ground. You would suit teaching.'"
Willingham told her she needed to get back into a school, do a degree "and then we'll work from there".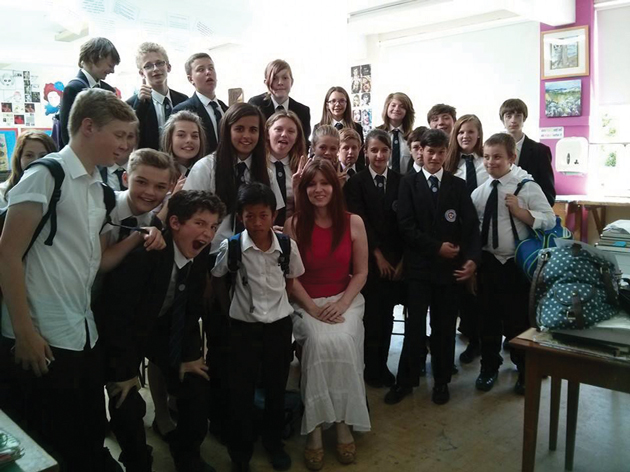 A week later, a job came up at Downham Market Academy in Norfolk for a cover supervisor. "They took me on with the understanding that I wanted to go into teaching. I stayed there a year and a half. I had already enrolled in my full-time three-year Open University degree course and I was a year and a half down the line."
She completed an English degree in the evening and at weekends, taking a Saturday job in a hotel to make ends meet, as her pay shrank to £12,000 as a cover supervisor. "It was really difficult. I've no idea how I did it when I look back!"
Ritson's youngest child, Taylor was about seven when she started and her older two, Zak and Paloma, helped with their younger sibling. "They were fabulous and they made up for the lack of support from a husband."
There are people out there who would make excellent teachers
One thing she did give up during this hectic time was cooking. "Dinner did become 50 shades of beige. It was a real case of whatever came out of a packet. It was chicken nuggets, chips and maybe baked beans because I just couldn't give up the time to make a dinner."
Ritson says being a single parent working full-time and doing her degree as a full time course "was a massive commitment – but it reflected how serious I was".
A year and a half into the cover supervisor's job, an opportunity came up at Iceni Academy in Methwold, Norfolk. "That was for an instructor in English, 20 hours a week. It really was a case of hitting the road running."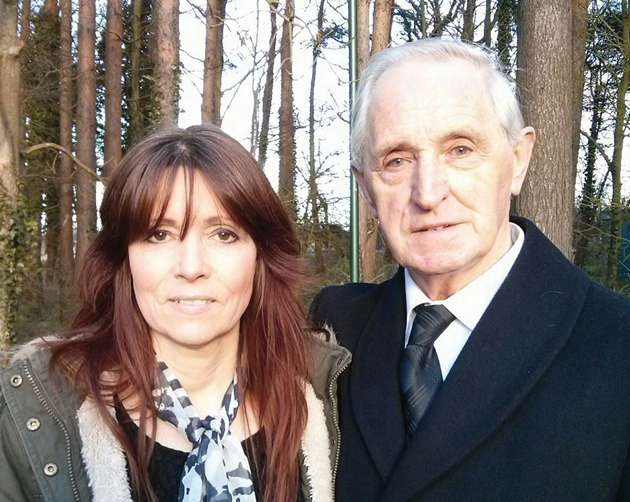 She wanted to stay on but the role at the school was a maternity cover. "They did try to keep me but I wanted to teach English and I wanted my own classes.
"A job then came up here at King Edward VII and I was interviewed by Wendy Holland, the head of department – who is amazing – and they gave me a chance." She started in September 2014.
Ritson felt she was a perfect candidate for the assessment only (AO) teacher training route. She also took her two professional skills tests in literacy and maths.
"After having not done any maths, other than basic adding up in my head when you're going round Tesco since 1984, I passed those! That was a big wave of relief."
In taking up a post at King Edward VII Academy, life came full circle. She had attended the school when her parents – Maria, who died in September and Frank, who is 76 – brought her and her brother to King's Lynn and opened a guest house after "moving around a lot".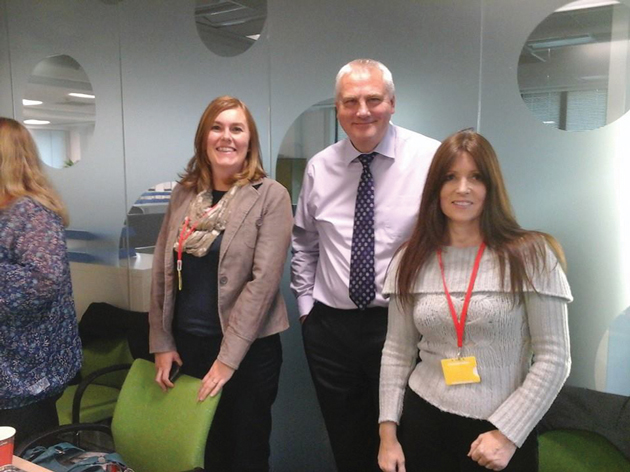 Her mother was Spanish and came to England in the 1950s. "When we came to Kings Lynn that was the longest I'd ever stayed anywhere."
Ritson became a student in the first year the school, founded in the 16th century and now an academy sponsored by the CWA Academy Trust, changed from being an all-boys grammar to a mixed sex comprehensive. The only teacher she can remember is her English teacher, Mr Griffiths. "He was deputy headteacher here. He still comes in."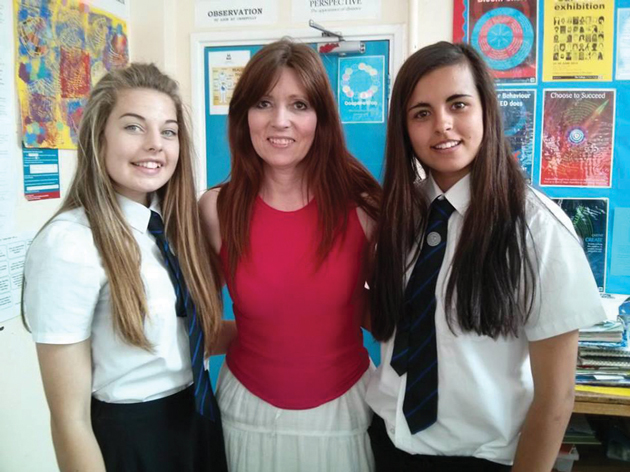 She believes one way to address the crisis in teacher recruitment and retention would be making teaching more accessible for people who show potential. "It's not an easy career, but there are people out there like me who would make excellent teachers. I don't just mean people in their 40s but also people in their 20s."
She thinks both the cost and time involved in getting a degree are prohibitive to many.
"Probably an awful lot of people out there like me who also fit in to school life very well and they need the opportunities – but who at 40 or 45 can afford to take on a £25,000 to £30,000 debt?"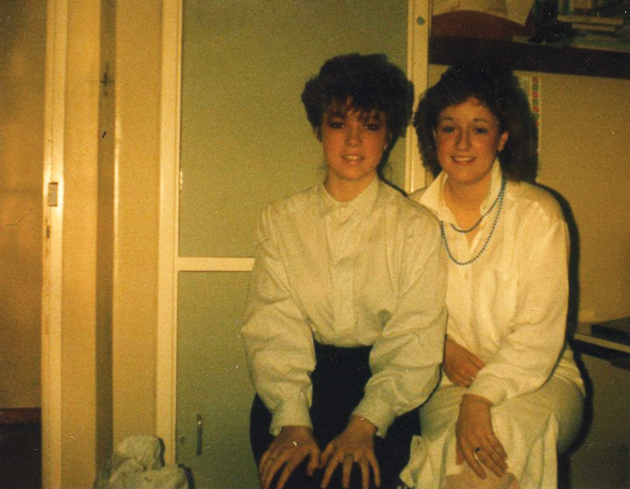 Ritson praises her academy, which is funding her AO route through teacher training. While she says you shouldn't ever regret the things you have done, she does wonder how her life could have turned out.
"I wish I could have a sort of Sliding Doors moment and see my life had I done this in my 20s. Would I be a deputy head or a lead practitioner? Or would I still just be the kind of person I want to be: a solidly good classroom teacher? I just wonder."
She gives me a lift to the station and we bump into one of the younger pupils from the school. He gives her a big, broad smile. They chat away to each other. However things have worked out, she is clearly happy and well liked.
IT'S A PERSONAL THING
Which people on Twitter and elsewhere have inspired you to be a better teacher?
Sadly, Nigel Willingham and his wife Lorna aren't on Twitter. But he's headteacher at St Clement's High School and she works at Mildenhall College Academy. On Twitter there's James Theobald at Wildern School in Hampshire @JamesTheo, Chris Curtis at Saint John Houghton Catholic Voluntary Academy @Xris32, Freya Odell at The Wellington Academy @fod3, Caroline Spalding at Tupton Hall School @HeadofEnglish, Dawn Cox at Manningtree High School, Essex @MissDCox, Laura Rowlands @TillyTeacher
What did you have for breakfast this morning?
Never have breakfast.
Which of your personal qualities help you most as a teacher?
My knowledge and passion.
What one piece of advice has been most useful to you as a teacher?
You'll never be up-to-date/on top, so don't focus on the wrong aspects of the job!
Your ideal next holiday?
Would love to travel across Italy top to bottom for the entire summer six week break!
CURRICULUM VITAE
Education
1979 – 1984 King Edward VII School, Norfolk
1984 – 1986 College of West Anglia, Wisbech, RSA Level Three in Administrative Skills
2011 – 2014 Open University BA (Hons) English language and literature
Career
2000 – 2006 Administrator, Thomas Clarkson Academy, Cambridgeshire
2007 – 2011 Data manager, Hamond's High School, Norfolk
2011 – 2012 Cover supervisor, Downham Market Academy, Norfolk
2012 – 2013 Instructor in English, Iceni Academy, Norfolk
2014 – present English teacher, King Edward VII Academy, King's Lynn