The flagship academy of a scandal-hit trust previously lauded by Prime Minister David Cameron has been rated as inadequate, according to a leaked version of a final Ofsted inspection report seen by Schools Week.
Ofsted inspectors found Perry Beeches the Academy, in Birmingham, was in "serious decline" and its governing body "dysfunctional", with "leadership and management" rated "inadequate".
The school had been rated as outstanding since 2013 after being turned around by headteacher Liam Nolan (pictured right) – establishing his reputation as a "superhead" and providing the springboard to found the Perry Beeches Academy Trust (PBAT).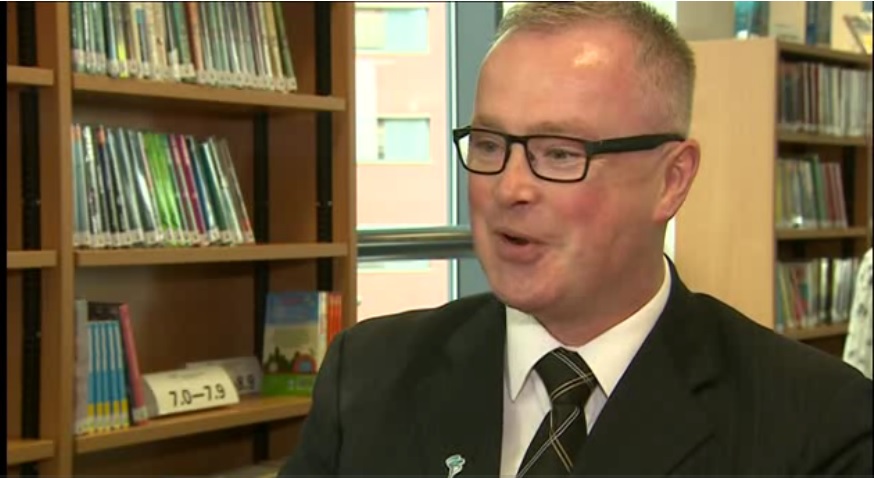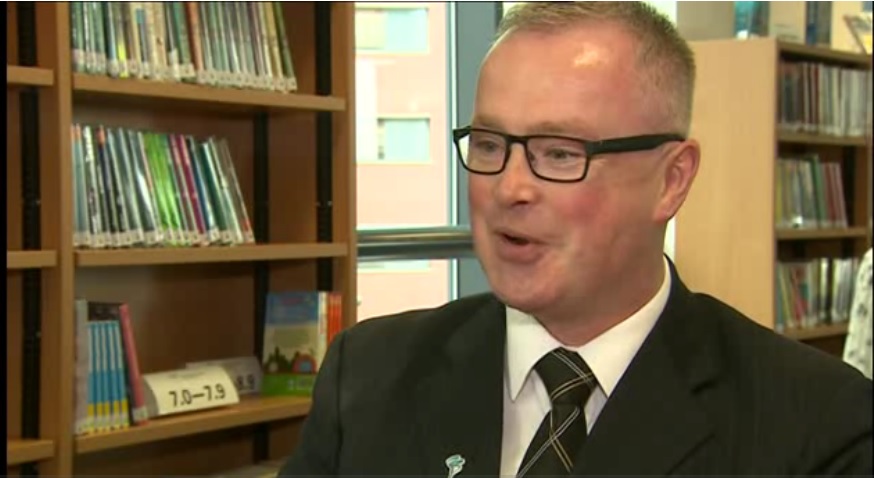 The trust now runs five schools – some of which have been praised by both former Prime Minister David Cameron and former education secretary Michael Gove, the latter claiming the trust had the "best two schools in Birmingham".
But Nolan stepped down from the trust in May after a government investigation revealed a string of financial breaches, including that Nolan was paid a second salary via a private firm.
A new board of directors was parachuted in to find a solution for the trust's schools – but talks are ongoing about a possible solution, including rebrokering.
The trust's Perry Beeches III free school, opened by Cameron and Gove (main picture), was placed into special measures by Ofsted last year.
The Ofsted inadequate grade for the trust's flagship school is a further complication for the trust still reeling from the departure of Nolan.
The academy was rated inadequate in the 'effectiveness of leadership and management', but was rated 'good' for both quality of teaching and learning and outcomes for pupils.
The report states: "This is a school in serious decline. The Perry Beeches Academy Trust (PBAT) has not held school leaders to account or challenged areas of weakness.
"As a consequence, previously outstanding standards and provision have not been maintained. The capacity for securing improvements is inadequate."
Inspectors said the local governing body has been "dysfunctional and is currently ineffective" and that the school's website did not meet requirements of the funding agreement.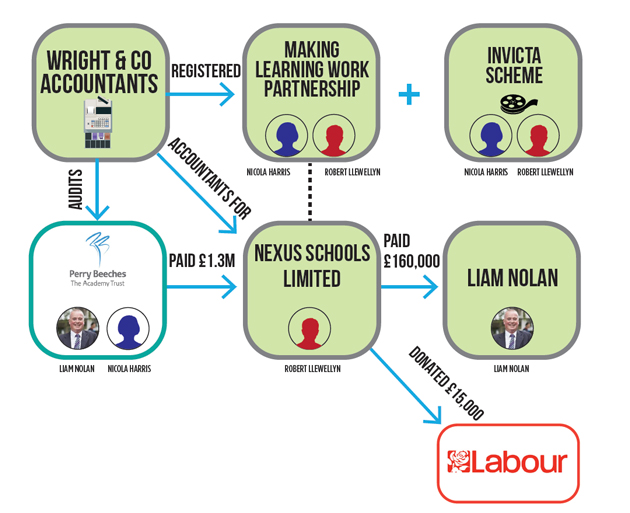 It also said that some younger pupils "are not fully aware of how extremist messages are communicated through social media".
Inspectors also said "leaders, governors and staff have been distracted from the core purpose of education young people".
Since a government investigation in April, Nolan has resigned as chief executive, with a number of trustees resigning.
A new board was appointed, initially led by 'Trojan Horse' turnaround head Adrian Packer, plus an executive board including headteachers from all the other Perry Beeches schools.
But talks are still ongoing over the future of the trust.
The report highlighted lots of good practice at the school, including the "large majority of pupils taking their learning seriously" and pupils showing respect for peers with different faiths and cultures.
But the Ofsted report said the trust must now ensure funds, including pupil premium and special educational needs funding, are "used appropriately and cost-effectively".
PBAT was ordered to pay back £118,291 of government funding after a separate investigation earlier this year into the incorrect recording of pupils eligible for additional funds.
The inspection was carried out as a "no formal designation" inspection after "concerns received by Ofsted in relation to leadership and management".
Paul Wheeler, interim chief executive of PBAT, said the trust can not comment on the Ofsted report.
But said: "The Trustees are working closely with the DfE and regional schools commissioner to see if the needs of our students and staff can be best served through rebuilding the capacity at Perry Beeches The Academy trust, or through transferring some or all of the schools to another sponsor or sponsors. This review is still on-going and no decisions have been made. When a decision is made, it will be first communicated to our parents and staff."
The Department for Education did not provide a comment when asked for an update on the PBAT talks.