Ofsted has praised the "hard work" of a council for driving school improvement just one year after it received a damning inspection report and postest the lowest key stage 2 results in the country.
Bradley Simmons (pictured), Ofsted's regional director for the south west, said it was "only right" that he should publicly congratulate Poole Council on improved results.
It followed Simmons expressing "serious concerns" last year when Poole posted the joint-lowest key stage 2 results in the country.
But in a letter to council leader Janet Walton today, Simmons praised a "culture change", and evidence of "mutual challenge and accountability" and closer working with other organisations.
The letter, the latest of several similar written communications sent to councils across England and released online this year, is a lot more positive in tone than its predecessors, which condemned school standards in Swindon, Reading and the Black Country.
In praising the council for school improvement across an area where almost three quarters of schools are academies (30 of 41), Ofsted has demonstrated consistency with its approach taken with similar letters sent to individual authorities this year.
Standards in academies are the responsibility of the country's network of regional schools commissioners, but Ofsted maintains that councils remain responsible for school improvement.
Poole council was warned in October 2015 that "poor challenge" had led to a "slow pace of improvement" at both primary and secondary level. The criticism followed an inspection of the council's school improvement services, which oversees the area's 41 schools.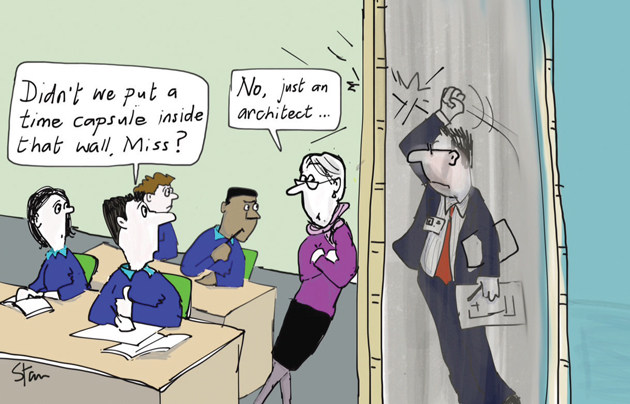 Inspectors said there was no clear "ambitious vision" for improvement of Poole's schools, and warned that plans lacked "precision and clarity" and had few targets. They also bemoaned the lack of a strategy to address underachievement of disadvantaged pupils in the area.
But Simmons has this week praised the council for a "more consistent and sustained picture of improving achievement", which he said was testament to the "hard work" of the improvement team.
"You have been resolute in addressing the issues we raised in our inspection of your school improvement service published last year," he said.
"The last time we met, I noticed and commented on a decided culture change in Poole. There is much stronger evidence than in the past of all stakeholders working together, of mutual challenge and accountability."
A decision by the watchdog in April to criticise Reading Council for the performance of its four academy and two local-authority maintained secondary schools was widely questioned, while officials in Swindon have hit back after a similar letter was issued to them earlier this week.
Writing in the Swindon Advertiser, council leader David Renard argued that although almost all of the area's secondary schools were academies and "come under the remit of the regional schools commissioner", the council had still acted to set up partnerships with good and outstanding schools to share best practice.
One of the key areas of improvement in Poole highlighted by Ofsted were the area's results at key stage 2.
Last year, Poole had the lowest key stage 2 results in the country, with just 73 per cent of pupils achieving a level 4 or above in reading, writing and maths.
Although the introduction of scaled scores means this year's data cannot be directly compared with last year's – 53 per cent reached the government's 'expected standard' this year – Simmons said that improvements at key stage 2 had taken Poole from "the bottom of the pack" to a mid-ranking position compared to other local authorities.
Good results at key stage 1, where Poole schools performed above the national average in phonics and reading, writing and maths, and at GCSE, where 67.6 per cent of pupils passed English and maths compared to a national figure of 62.8 per cent, were also noted.