Funding for education recovery in the next academic year amounts to "little more" than was spent on the month-long "Eat Out to Help Out" initiative, a think tank has warned.
Education Policy Institute analysis found that funding for recovery schemes in the 2021-22 academic year amounts to around £984 million. In contrast, the government spent £840 million on its flagship programme to encourage people to eat out in restaurants, cafes and pubs last summer.
More than 240 leaders from the business, education and charity sectors have today written to the prime minister urging government to invest more in recovery. It also comes as Labour prepares to force a vote on the government's latest recovery package, which prompted the resignation of education recovery commissioner Sir Kevan Collins last week.
David Laws, EPIs executive chairman, said it was "striking" that in one month the government spent "almost as much subsidising meals in pubs and restaurants as it is now proposing to spend to fund education recovery over one full year for around 9 million children".
"The next school year should be a year of education recovery. For this, schools and colleges will need a better funded plan which gives them a realistic chance to catch up on the lost learning."
EPI said that if allocated evenly over the three-year period, the latest £1.4 billion recovery package announced last week would amount to about £467 million a year.
But the government had already allocated about £215 million to the national tutoring programme for 2021-22, and £302 million of the previously announced "recovery premium" will also be available. This adds up to about £984 million.
The think tank previously warned that £13.5 million over three years would be needed to reverse the damage to pupils' learning during the pandemic. And Collins had reportedly put forward plans costing £15 billion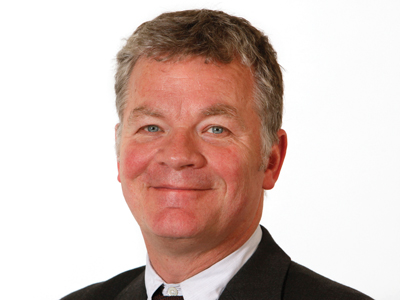 Last week, a government-commissioned report by the EPI and Renaissance Learning estimated that pandemic learning loss had undone up to two thirds of the disadvantage gap progress.
Charities demand more money from PM
Two letters have today been sent to Boris Johnson, coordinated by the Fair Education Alliance and the National Children's Bureau.
The FEA told Johnson that "the current level of investment is not enough to support your stated intention of levelling up and ambition for recovery for children and young people".
Anna Feuchtwang, NCB's chief executive, said the money promised "falls far short and sends the message to struggling families that they simply aren't a priority for the government".
Education secretary Gavin Williamson this week defended the latest recovery package. He told MPs on Monday that the £1.4 billion was the "next stage in what will be a sustained programme of support", and repeated his admission that more money would be needed.
"We are seeing a substantial investment —we have seen that laid out—of £3 billion over the next 12 months, but he asks whether we think further investment will be needed, and yes, we do."
But shadow education secretary Kate Green accused Williamson of a "lack of vision and ambition", which "lets down our young people".
Opposition to force vote on more generous package
Labour will today use an opposition day debate in the House of Commons to force a vote calling for a more generous recovery package.
The motion will call for a "more ambitious plan before the onset of the school summer holiday", including an uplift to the pupil premium, increased investment in targeted support, additional funding for extracurricular clubs and activities and free school meals "for all eligible children throughout the summer holiday".
Although such motions are merely symbolic and require no government action, like the vote on free school meals earlier this year, they are used by opposition politicians to embarrass ministers on key issues.
"Conservative MPs will have the chance to vote with Labour today and finally commit to ambitious plans to invest in our children's futures," said Green.
A Department for Education spokesperson said: "We have committed to an ambitious and long-term education recovery plan, including an investment to date of over £3bn and a significant expansion of our tutoring programme, to support children and young people to make up for learning lost during the pandemic."