The government needs to claw back £11 million from more than 100 free schools after they failed to recruit expected numbers of pupils.
New free schools are initially funded on anticipated numbers for the upcoming year. The Education Funding Agency (EFA) then reviews how many are on roll at the end of that year and retrospectively retrieves or hands out extra funding.
Schools Week can reveal the agency has now drawn up recovery plans to claw back £11.7 million from 106 free schools that failed to recruit estimated numbers.
Some of those schools are already under investigation over financial problems, and the cash will be docked from future funding.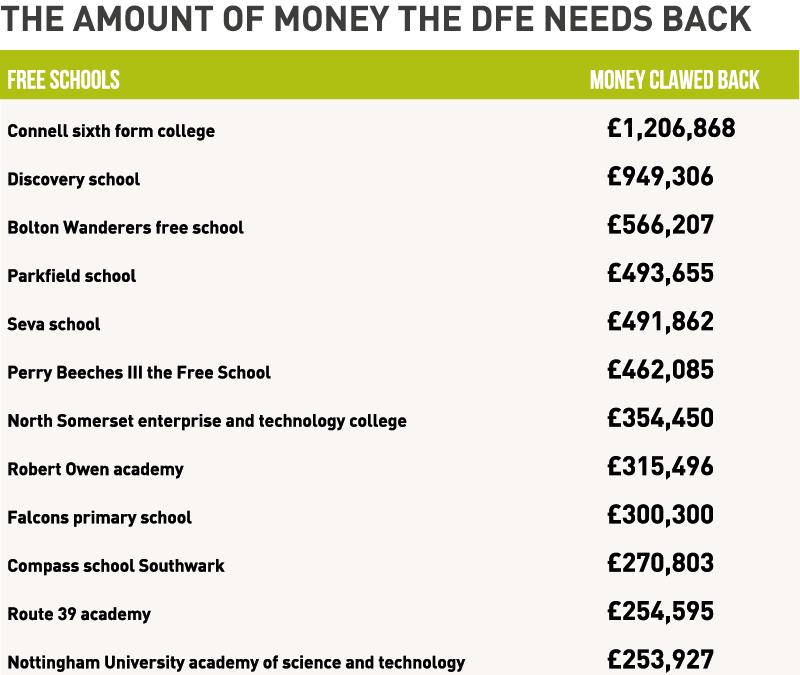 Connell sixth form college in Manchester has a £1.2 million recovery bill, according to figures from the 2015-16 academic year obtained under the Freedom of Information act.
That compares with just £1.3 million extra funding handed out to the 32 free schools that recruited more pupils than expected.
Critics said the opportunity for free schools to negotiate their repayment packages gives the impression they get "special treatment and extra funding" and leads to questions about how much is repaid and how much is written off.
The opportunity for free schools to negotiate their repayment packages gives the impression they get "special treatment"
Schools are expected to pay back the cash, according to a Department for Education (DfE) spokesperson, but recovery plans can be extended for those in financial trouble.
Connell, which opened three years ago and which is run by Bright Futures trust, owes the most of any school.
Bright Futures was issued a financial notice to improve in March and ordered to pay back the funding within a set timeframe or face further action.
The findings of a financial review included in the trust's latest accounts, state that the sixth form is the "main area of concern with student numbers not achieving targets set".
The trust refused to comment, but chief executive Dame Dana Ross-Wawrzynski has previously criticised how the EFA manages school finances.
She said the EFA owed the trust more than £2 million for the expansion of its academies – which they have been negotiating, she said, for more than year – but this has not been taken into account.
Twelve schools that face repayments of more than £250,000 each include the Bolton Wanderers free school, which owes more than £500,000 and which was rated as inadequate by Ofsted in October.
Inspectors said a failure to recruit sufficient numbers of pupils led to "financial difficulty" meaning the school's future was under "serious threat".
Seva school, in Coventry, owes £491,862. The Sevak trust's 2014-15 accounts show it held back £156,902 for "clawback provision", as a result of a shortfall in pupil numbers.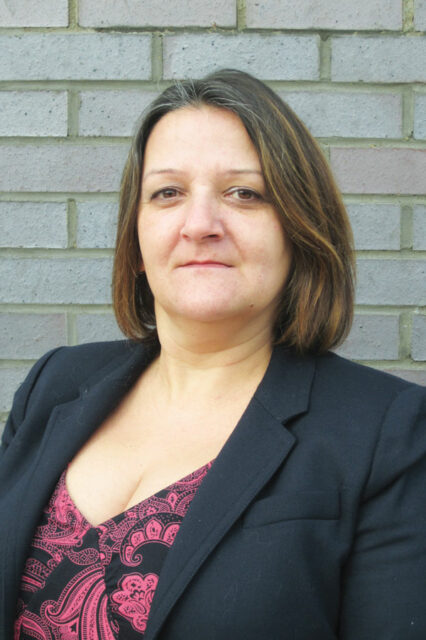 The trust opened on a temporary site in 2014, which led to reduced primary school numbers. It also had to defer opening its secondary provision for 12 months.
The Perry Beeches academy trust, in Birmingham, owes £736,882 for three of its free schools.
Micon Metcalfe (pictured left), director of finance at Dunraven school, south London, and a specialist leader of education, said "better due diligence about actual need [of free schools] so that recruitment better fits actual numbers" was needed.
"There should perhaps be a different mechanism for estimating and clawing back funding as well which takes account of staff hired and time needed to reduce staffing. One way or another the schools are growing in the early years so need more staff year-on-year."
But Toby Young, incoming director of the New Schools Network said: "Like many new schools, some free schools have opened under roll, but they've quickly proved themselves popular.
"In 2016, free schools were the most oversubscribed type of state school in England, with more than three applications per place on average."
A spokesperson for the DfE said free schools were "increasingly popular. We work closely with schools each year to review estimates and to help minimise the likelihood of significant adjustments."