Schools are being encouraged to "embed" the promotion of the National Citizen Service in PSHE and citizenship lessons, amid fears it will continue to miss its own recruitment targets.
Non-statutory guidance issued to schools today encourages them to get more involved with the programme, which focuses on outward-bound trips and community work in holidays, and encourages pupils from different backgrounds to interact.
It has been released amid concerns about the scheme's popularity among young people. Officials claim it will reach "over 100,000" this year, but this is less than a third of its target for 2020.
There are lots of creative ways to bring NCS into your school setting and citizenship ethos
As well as providing "taster" sessions in PSHE and citizenship lessons, schools should promote the programme to parents, assign an "NCS teacher representative" and spend time making sure pupils sign up, the guidance says.
Established in 2011, the NCS was a key part of David Cameron's "big society" agenda, and he now chairs the company's board of patrons. It uses government funding to pay private companies to provide residential trips, volunteering and work experiences to teenagers.
It takes place over several weeks during half-terms or the summer, and includes a university stay, a trip, and a community and skills-building project. It was intended as a "rite of passage" for every pupil in the country.
But the National Audit Office has expressed doubts about whether the NCS can meet its target of 360,000 participants by 2020 without legislation to force schools to promote it. Such legislation was proposed last year but shelved by the government.
The organisation, which will control a budget of more than £420 million by 2020, only reached 93,000 pupils in 2016, falling short of its target of 150,000.
The NCS's operations and spending have also been questioned by the parliamentary public accounts committee. MPs expressed concerns earlier this year that the NCS was "unable to justify" its high costs, lacked the correct governance arrangement, and was unable to demonstrate the long-term impact of the programme on pupils.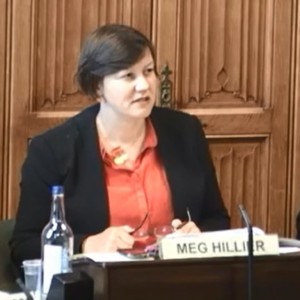 In particular, the committee queried whether the predicted per-pupil cost of £1,863 was justified, given a place in the Scouts lasts at least four years at a cost of £550.
The NCS trust also paid providers around £10 million in 2016 for places that were not filled, a revelation that caused the committee to criticise the "relaxed attitude about the non-recovery of these funds".
Although the NCS now has chartered status, which means it answers to parliament on spending and governance matters, there is no law planned to force schools to promote it.
Instead, the government hopes more schools will promote the programme of their own accord.
NCS providers can offer guided assemblies and provide emails and letters that schools can forward to parents, according to the guidance.
Michael Lynas, the chief executive of the NCS Trust, said the programme was "fast becoming a rite of passage".
"We are really pleased to have support from the Department for Education in this new guidance, and look forward to working with school leaders to support even more of our young people to be their best," he said.