GCSE results reveal a spike in the lowest grades in some core EBacc subjects, which experts have said could be due to more lower-ability pupils taking these instead of creative and vocational subjects.
Geography, physics, chemistry and history have all seen their proportion of top grades fall and their proportion of lower grades rise. Other EBacc subjects have not seen this pattern.
The data released this week shows more pupils have also been entered into these Ebacc subjects than in previous years, as entries to creative subjects continue to drop.
Paula Goddard, senior examiner and fellow of the Chartered Institute of Educational Assessors, said a large increase in a cohort in examinations "increased the types of students who are entering."
"You're getting a whole mix of people, whereas perhaps it was a bit more specialised before."
The results were not something to "panic about", but needed keeping an eye on going forward, she said.
Schools Week analysis shows a 5.6 per cent increase in pupils taking geography this year. This was calculated from the three per cent increase in the number of pupils who sat geography compared with last year (from 22,0527 to 22,7232 entries), and then adding 2.62, which is the overall percentage drop in 16-year olds this year.
But at the same time, the proportion of top grades in geography fell and grades D-G grew. Grade As fell from 18 per cent two years ago to 15 per cent this year. A*s also dropped, from 9 per cent two years ago to 8 per cent this year.
But D grades in geography rose, from 15 per cent in 2015 to 16 per cent this year. Es rose from 9 to 10 per cent; Fs from 5 to 6 per cent, and Gs from 2 to 3 per cent.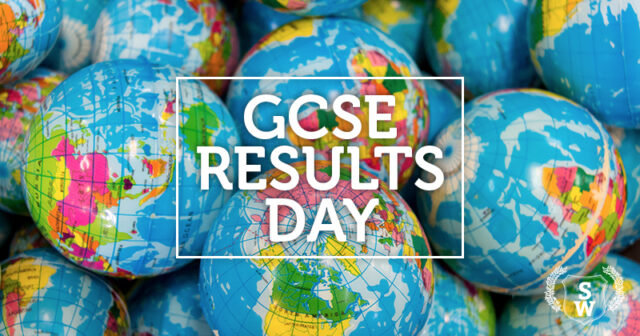 Jo-Ann Baird, professor of education and assessment at Oxford University, said vocational qualifications had been steadily removed from the curriculum, leaving a cohort of pupils who were made to "go through school feeling like failures."
The lower distribution of grades in subjects like geography this year meant "weaker pupils have been entering those exams", she said.
The pattern was repeated in history, another core EBacc subject.
Its proportion of A*-Cs has dropped by one percentage point for each grade since 2015, while the proportion of D, E, F and G grades rose by one percentage point over that period.
Entries to history increased less starkly than for geography, but still rose by about three per cent over that period, using the calculation explained above.
You're getting a whole mix of people doing a subject
Physics and chemistry also saw their grade As and Bs drop as entries have risen.
Schools Week analysis shows that schools continue to enter more pupils to the "core" EBacc subjects, which count towards the government's headline performance measure, Progress 8, than into non-EBacc subjects.
For example, drama entries dropped by 10.6 percent. Similarly in music, there was a 9.12 percent decrease. Art also saw a drop, of about five percent.
Tom Sherrington, founding trustee of The National Baccalaureate, a curriculum framework for schools which offers a broader range of subjects than the EBacc, said Progress 8 was the "main driver" of schools entering more pupils into EBacc than into non-EBacc subjects.