An academy boss has warned that "machismo" leadership teams are thwarting the wider use of "wellbeing days" – claiming his policy to allow staff days off "for whatever they need" has reduced turnover.
Dan Morrow, chief executive of the Woodland Academy Trust, which has four schools in south London and Kent, has introduced three wellbeing days a year into the employment contracts of all his 250 staff, including lunchtime supervisors.
Morrow said that since implementing the policy last September, which allows staff to take a day off without reason, the proportion leaving the trust fell from 40 per cent to just six per cent.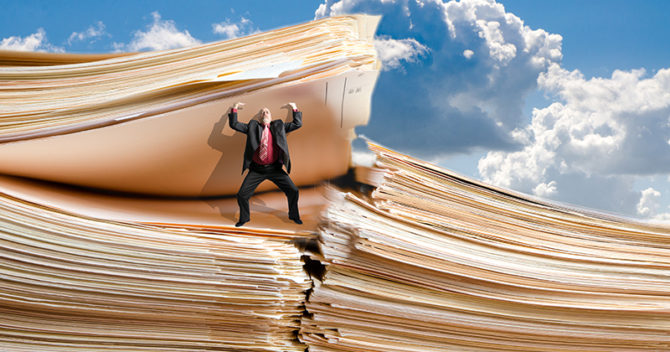 Meanwhile staff absence has more than halved and the trust has saved more than £100,000 on recruitment costs, he said.
The disclosure follows a row over the use of flexible working policies after a national newspaper reported this week a school had given teachers a "Christmas shopping day" during termtime.
St Paul's Church of England primary in Kent gives staff the day off as part of a wellbeing initiative, but traditionalists claimed it set a bad example to pupils.
However Morrow believes the "idea that teachers can only live and be human beings in non-termtime is ludicrous".
"There's also a martyr-like mentality about teachers," he added. "Yes, we have an important profession and it's transformational, but it does not mean teachers should be sacrificing their personal lives.
"A lot of this goes back to egotistical leadership that is a bit machismo."
Morrow said he's alone in offering all staff three wellbeing days every year.
Schools offering more flexible working has long been touted as a potential solution to teacher retention problems.
A lot of this goes back to egotistical leadership that is a bit machismo
Schools leaders say they can't implement such flexible arrangements because of the perceived increase in costs and management time.
Morrow denied it adds further costs to staffing, as either heads or deputy heads cover the time off.
"This is our way of saying thank you to the staff," he said. "As a chief executive my role is to [serve] the community – but it is also to safeguard the happiness and hopes of my staff."
Former education secretary Justine Greening launched a flurry of pilot projects around flexible working in October last year, wishing to update guidelines and "dispel" common myths.
While it has not been updated yet, guidance issued in February last year states school employees have a legal right to request flexible working.
Employers must deal with requests in a "reasonable manner" and can only refuse if they have a good business reason for doing so. Reasonable grounds for refusal include the burden of additional costs, not being able to cover work through other staff, or performance suffering as a result.
A flexible-working research project started in August, and is due to report in early 2020.