Headteachers have warned parents not to take part in a planned boycott of this year's SATs.
The campaign group Let Our Kids Be Kids is gearing up for a boycott of key stage 2 SATs, which begin in primary schools in mid-May. The group has even published a template for a withdrawal letter for parents of year six pupils to send into schools.
But the Association of School and College Leaders (ASCL), which represents around 18,000 school leaders, has told parents not to join in.
We would advise parents against withdrawing their children from key stage 2 tests
"We would advise parents against withdrawing their children from key stage 2 tests," Julie McCulloch, ASCL's interim director of policy, told Schools Week.
McCulloch acknowledged that the "high-stakes nature" of SATs should be lowered to reduce pressure on pupils, but stressed that assessment at key stage 2 "helps secondary schools know how much support they may need to give to a child".
"We will continue to argue for these tests to be made a more proportionate part of the accountability system so that they are fairer on schools and better for children," she said.
Headteachers are legally bound to administer key stage 2 SATs, but have come under increasing pressure in recent years, amid concerns that the tests damage pupils' mental health.
The campaigners' letter template, which asks school leaders to understand parents' "desire to put the wellbeing of children ahead of school data" has already been downloaded thousands of times, according to The Independent.
The group also referred to comments made by a senior minister which acknowledged that children attending school are "not legally required to sit the national key stage tests". Anne Milton, the skills minister, made the comments in a written response to a question from another MP.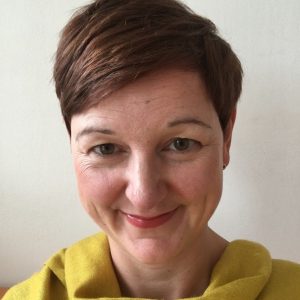 McCulloch said parents and communities should be able to see how well schools are helping children progress, but she acknowledged there is currently too much focus on key stage 2 SATs in school performance tables and Ofsted inspections.
"We think the problem is the way these tests are used to hold schools to account, rather than with the principle of assessment itself," she added.
Paul Whiteman, general secretary of the National Association of Head Teachers, agreed that the assessment and accountability regime in primary schools "is not working for parents, schools or children".
But he stopped short of either opposing or supporting the boycott.
"Too much emphasis is placed on high stakes testing which can distract from the wider curriculum," he said, claiming that NAHT is "working to improve the system".
The union has already won some important concessions, including the decision to scrap compulsory SATs at age 7.
Other unions are more supportive of moves to boycott the tests.
The Association of Teachers and Lecturers and the National Union of Teachers both voted to explore a boycott of primary tests at their annual conferences last year, even after the government made changes to simplify some of the SATs questions.
The Standards and Testing Agency also assessed the structure of the reading test paper, following complaints from teachers that pupils had been "completely demoralised" in 2016, when just half of year 6 children met the new expected standard at key stage 2.
In May 2017, 95 per cent of primary school teachers who responded to an online survey of NUT members in England said they believed that preparation for SATs did not support children's access to a broad and balanced curriculum.
According to a Department for Education spokesperson, key stage 2 tests are "vital in helping to ensure children are learning to read, write and add up well, which lays the foundations for success at secondary school and beyond".
"We trust schools not to put undue pressure on pupils when administering these assessments, and certainly not at the expense of their wellbeing," the spokesperson said.