The government will finally publish a summary report on the condition of England's schools, a senior civil servant has confirmed, following repeated calls to make reports from a recent survey public.
Officials have also said they hope to inform schools due to be rebuilt over the next 10 years where they sit in the queue, following concerns leaders could waste money on interim maintenance when larger works are planned.
But the government still faces calls to publish the reports in full, with one ventilation expert saying doing so would enable companies to better support schools to identify minor repairs that could improve protection against Covid.
The Department for Education has refused to release full condition data collection reports on the first wave of 50 schools being prioritised under its new rebuilding programme.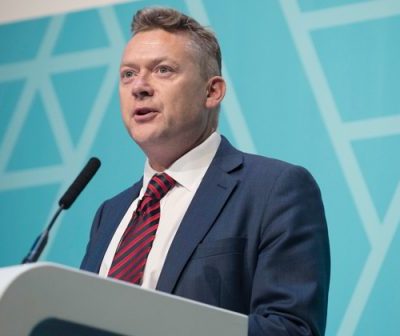 The collection ran between 2017 and 2019 in 22,031 schools. Although leaders can ask for a copy of their own reports, they are not in the public domain, and no national data from them has been published.
Rory Kennedy, director of capital at the DfE, confirmed during a webinar this morning that the government will "shortly publish an overall summary" based on the collection.
However, he defended the withholding of the full reports on the grounds of confidentiality, warning schools could also be "deluged by various contractors who may or may not be qualified approaching them for work" if they were published.
Heads demand transparency
Calls to release the reports follow the announcement earlier this year of the first 50 projects in the government's 10-year school rebuilding programme.
Heads told Schools Week that publication of all reports would let them compare their condition to that of other schools, enabling transparency over how rebuilding projects were being selected.
Transparency would also give leaders some sense of where on the priority list they sit, they said, enabling them to avoid costly maintenance work if a rebuild is on the cards.
Jane Balderstone, the DfE's deputy director of school rebuilding, said the department's "aim is to get to the point where we're able to tell responsible bodies where they'll be in a school rebuilding programme if a building is at the point where it needs to be replaced".
"And then it would be easier to manage the arrangements around priorities for maintenance, etc. We're not quite there yet but that's where we want to get to."
Among the issues covered in the condition data collection was the state of schools' ventilation systems.
The government has acknowledged that ventilation of buildings can help prevent the spread of coronavirus. But little has been done by government to improve ventilation in schools, besides moving the issue up the priority list in guidance earlier this year.
Dominic Cummings, the former chief adviser to prime minister Boris Johnson, warned MPs today that government had "failed" to properly explain to the public that Covid-19 was an airborne virus.
"Even now, even today, the government communications are still over-stressing 'wash your hands' and under-stressing 'airborne'," he told a joint hearing of the science and technology and health committees.
Reports could help with ventilation repairs
Nathan Wood, managing director at ventilation company Farmwood and chair of the Building Engineering Services Association's wellbeing group, told Schools Week that access to the full condition reports would enable companies to help schools interpret the sections on ventilation and identify minor repairs needed, avoiding costly replacements.
"For us as a company that does this day in day out, it would be very simple," he said.
"You put it into a spreadsheet, you highlight the ones you need to work through, and you can pretty much escalate the process, make it so much quicker and slicker."
He said he doubted schools would be inundated by contractors if the documents were released, as claimed by the DfE.
"You may get salesmen trying to cold-call, but the school won't necessarily have a budget for it. If anything it would be good if the DfE would allow the information to be published openly, but also to write to the schools and explain what measures they are encouraging.
"Would schools get hounded? I don't think so. If [the DfE was] saying 'these schools need work doing' and giving them a budget, that would be completely different."