The government has been accused of "knee-jerk secrecy" after refusing to release reports on the condition of school buildings in England – leaving heads in the dark over future funding.
Schools Week requested copies of condition reports for 50 schools selected in the first year of the government's ten-year rebuilding scheme. It comes after school leaders demanded clarity on how the projects were chosen.
It's a disappointing but not surprising example of knee-jerk secrecy
But the Department for Education refused the request on the grounds that any release would breach "confidentiality of commercial or industrial information", although the reports are routinely distributed to schools and are without instructions that they must not be shared or are commercially sensitive.
The DfE also claimed that publishing the reports would let construction companies "develop pricing models" before bidding for work. It would also "compromise the department's ability to secure good value in their future discussions with contractors and other third parties".
Under the government's condition data collection (CDC), surveyors visited every state school in England between 2017 and 2019 to check their buildings, preparing a report for each one.
But neither the reports, nor any national data based on them, have been published. In 2017, the National Audit Office estimated it would cost £6.7 billion to bring all school buildings up to a satisfactory or better standard.
Refusal follows questions over how projects are selected
Questions were raised about how the £1 billion first wave of rebuilding projects were chosen after it was revealed a third of the schools were in marginal parliamentary seats, and two had recently had partial rebuilds.
Framwellgate School, in Durham, has been waiting more than a decade for major works after a rebuild planned under Labour's Building Schools for the Future programme was cancelled by Michael Gove in 2010.
The school's 2018 CDC report, seen by Schools Week, highlighted multiple issues deemed "priority one". These needed "immediate remedial action or replacement".
Andy Byers, the school's head, said he would have "no problem" if his report were published, "It's important that we see the reports on condition on which the decisions are made."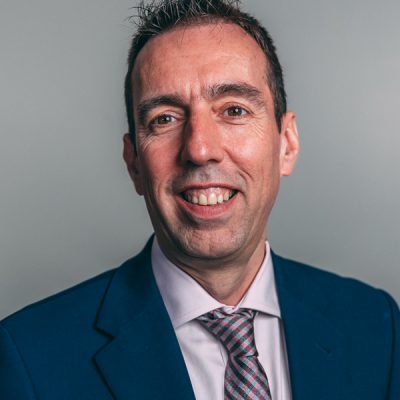 The DfE has said it will unveil another 50 rebuild projects this summer. It will then consult on how future waves of projects are selected. However, ministers are yet to confirm how much funding will be made available in future rounds.
Byers said he hoped the government did not continue to "drip-feed" announcements throughout the ten-year scheme.
"It feels like every year is going to be like waiting for a prize in the lottery."
DfE response 'fatally flawed'
Schools Week's request for the condition reports was considered under the Environmental Information Regulations Act 2004, which gives any member of the public the right to request access to environmental information held by public authorities.
In turning down the request, the DfE cited section 12(5)(e) of the regulations, which says authorities can refuse to give information if it would adversely affect "the confidentiality of commercial or industrial information where such confidentiality is provided by law to protect a legitimate economic interest".
But Tim Turner, a data protection law expert from 2040 Training, said the department had to prove the information was confidential, which it had not done. He said its response was "fatally flawed".
"It has to show a duty of confidence between the schools and the DfE, a legal prohibition or perhaps a valid confidentiality agreement (which it would need to justify). It has nothing to fill this gap.
"Without a sound justification that the data is confidential, this refusal is fatally flawed. It's a disappointing but not surprising example of knee-jerk secrecy."