Leaders want transparency from ministers over how they select rebuilding projects after it emerged two schools getting a share of £1 billion in capital funding had major building works recently.
The 50 schools being rebuilt in the first phase of a ten-year, 500-school rebuilding programme, were announced last week.
We don't know where we stand in the queue ̶ that's been the biggest frustration
Unsuccessful schools must now wait for details of future rounds.
Schools Week can reveal that two of the schools – Wilsthorpe in Derbyshire and Ash Hill in Doncaster – had recent major partial rebuilds. They won funding under the latest round of the Priority School Building Programme (PSBP).
Wilsthorpe's £15 million "new main building" was completed in 2018. It was opened by former education secretary Damian Hinds and local Conservative MP Maggie Throup. Work on Ash Hill's £15 million project started in 2019.
The Department for Education said the PSBP was "block-based" and prioritised the worst individual buildings. The two schools will now see "additional buildings" refurbished or replaced.
Delta Academies Trust, which runs Ash Hill, said parts of its site had "long been in need of a re-build". Its current projects will see an old 1970s classroom block and sports hall replaced. Wilsthorpe declined to comment.
Projects based on condition survey, but no national data published
The government said it chose the first 50 projects based on its condition data collection (CDC). Inspectors visited every maintained school in England between 2017 and 2019 and wrote reports on the state of each.
But government has not published national data or ranking of schools. A second CDC survey started in December and will run until 2026.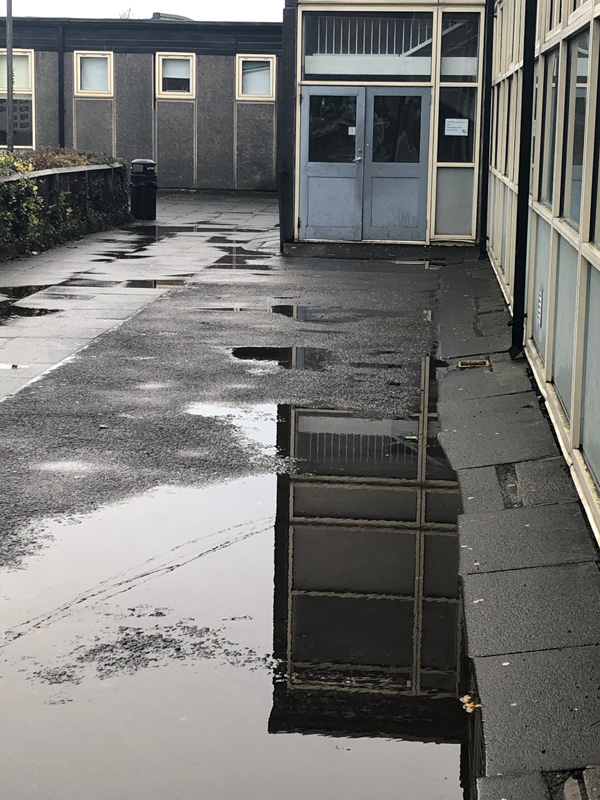 Framwellgate School in Durham was due to be rebuilt under Labour's Building Schools for the Future programme. But the project was cancelled when Michael Gove scrapped the scheme in 2010.
Many of the school's buildings date back to the mid-1960s. The site is prone to flooding, and there are problems with leaking roofs and the heating system.
Headteacher Andy Byers demanded clarity. "What we don't know and what we've never seen is any ranking against other schools." He added, "We don't know where we stand in the queue ̶ that's been the biggest frustration."
The school's 2018 CDC report highlighted multiple issues deemed "priority 1". These needed "immediate remedial action or replacement".
'No join up' between repairs and rebuilding programmes
But apart from a new sports hall, the school has only seen minor recent repair work, which it had to bid for via the government's Condition Improvement Fund (CIF).
Byers also warned there was "no join-up" between the CIF process for minor repairs and large-scale rebuilding schemes. "It's impossible to plan because we just don't know what's coming up," he said.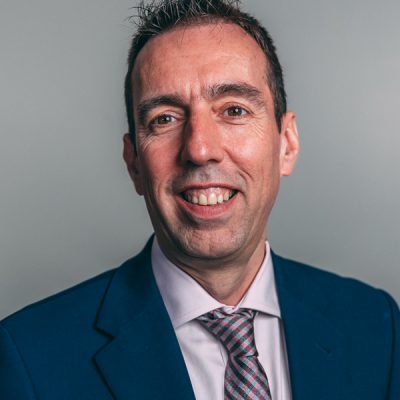 Huntington School, in York, also has problems with damp and leaks. The local council has helped with some issues and will fund a refurbishment to the school's kitchen and dining room.
But head John Tomsett said clarity was needed on whether a rebuild was planned, even if it was years away. "If we were due a rebuild, then we could save the taxpayer money," he added.
Geoff Barton, general secretary of the ASCL school leaders' union, added it was "pretty poor that school leaders are left with so much vagueness over an initiative which is very important and which involves very large sums of public money".
The DfE has said it plans to consult this year on how schools are prioritised for future rounds.
Schools Week analysis of the schools chosen for a rebuild found that one-third of projects were in marginal parliamentary seats.