Face coverings will continue to be recommended in secondary school classrooms until May 17 at the earliest, the Department for Education has confirmed.
The DfE had said it would review its current position during the Easter holidays, but has confirmed in updated guidance today that its recommendation will initially remain in place when pupils return.
The guidance states that "subject to the roadmap process, as part of step three, we expect these precautionary measures to no longer be recommended". The DfE said this would happen no earlier than May 17, and would be confirmed with one week's notice.
It comes after unions representing school leaders, teachers and staff sent a joint letter to education secretary Gavin Williamson imploring the government not to "rush into" switching its stance.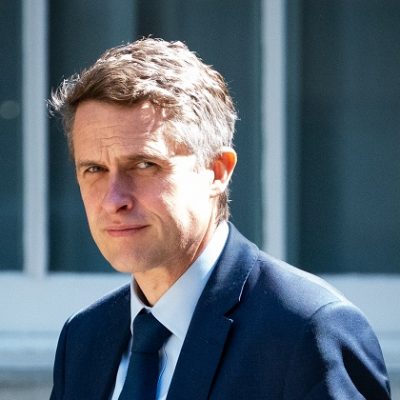 Leaders of GMB, Unison, NASUWT, the National Association of Head Teachers (NAHT) and the National Education Union (NEU) stated: "None of us wants to see pupils or staff wearing face coverings for longer than is necessary."
"However, it is our shared view that the government should not rush into changing this policy at short notice without careful consideration of the scientific evidence surrounding the wearing of face coverings in schools."
Williamson said today: "We obviously all want to get back to face mask-free classrooms and we will do this in line with the latest scientific data while balancing the interests of students, teachers and the wider community."
The guidance states the face coverings recommendation does not apply "in situations where wearing a face covering would impact on the ability to take part in exercise or strenuous activity, for example in PE lessons."
They also do not need to be worn when outdoors on the school premises.
The DfE adds that "transparent face coverings, which may assist communication with someone who relies on lip reading, clear sound or facial expression to communicate, can also be worn".
But they warn "there is currently very limited evidence regarding the effectiveness or safety of transparent face coverings".
The government also said it was "reasonable" for schools to assume that pupils have access to face coverings but to keep a small contingency supply on site just in case.
"No pupil or student should be denied education on the grounds that they are not wearing a face covering," the guidance adds.
Primary schools
As was previously the case, the government continues to state that children in primary school and early years settings should not wear face coverings.
But it is still recommended that staff and visitors wear face coverings in "situations where social distancing between adults is not possible".
This includes when moving around in corridors and in communal areas.
'Reasonable adjustments for disabled pupils'
The guidance admits that face coverings "may have a particular impact on those who rely on visual signals for communication" and those who rely on visual signals, or support such pupils, "are currently exempt from any requirement to wear face coverings in education settings".
Previous guidance on face coverings informed schools they have "duties to make reasons adjustments for disabled pupils", with the latest update now providing examples of possible adjustments.
These include assistive listening devices, teaching in classrooms with "the best possible acoustic conditions", using speech recognition apps and separate one-to-one teaching through a perspex panel.
Confusion over previous mask rules
The government has recommended the use of face coverings in secondary classrooms since the wider reopening of schools on March 8.
The DfE stated schools should "ensure face coverings are used in recommended circumstances", which included "in classrooms or during activities unless social distancing can be maintained".
Prior to this, face coverings were mandatory for pupils and adults in indoor communal areas of secondary schools.
However the policy's ambiguous wording prompted clashes with parents and confused leaders, as many believed it was unclear whether or not schools needed to implement the policy.
Geoff Barton, general secretary of the Association of Schools and College Leaders (ASCL), previously explained the confusion to Schools Week and said: "It says the guidance is not mandatory, but that it must be implemented. This lack of precision is not helpful in navigating a difficult situation."
Schools Week revealed last month that a school whose headteacher publicly defined the official advice on face masks in secondary classrooms quietly reversed its stance following emails from the government.