The government has unveiled its new taskforce to help schools tackle unruly behaviour.
The six advisers (see list below) will join the government's behaviour tsar Tom Bennett in supporting 20 lead schools with 'exemplary behaviour' to help others tackle classroom disruption.
Education secretary Gavin Williamson said the £10 million programme, announced in August, would "give all schools the tools they need to improve behaviour by making sure that they can learn from the best".
The government said its new advisers include current and former school leaders with experience in implementing successful behaviour management practices across primary, secondary special and alternative provision settings.
Behaviour hubs will support these schools with the schools who know how to turn things around
The department is now recruiting up to 20 lead schools to become behaviour hubs and work with the new advisers to support at least 500 schools over three years.
The first wave of lead schools will be matched with partners and start work this September.
Bennett, the DfE's lead behaviour adviser, said: "There are some incredible schools out there making miracles happen every day, but many schools who, often through no fault of their own, face huge challenges getting there. Behaviour hubs will support these schools with the schools who know how to turn things around."
The announcements comes after Conservative MP Edward Timpson pushed the government to accelerate its response to his major review into exclusions.
The former children's minister called for work on proposals to keep schools accountable for the results of the pupils they exclude to be "stepped up and shared outside" of the department.
Timpson also challenged schools minister Nick Gibb on when a promised consultation on reducing the upper limit of fixed-term exclusions will happen.
It was one of several Timpson Review proposals the government vowed to implement in May last year.
Gibb would only say expectations for pupils in alternative provision "have not been high enough in the past… We will consider how we can better assess performance and strengthen accountability for pupils in AP. We will have more to say on that in due course."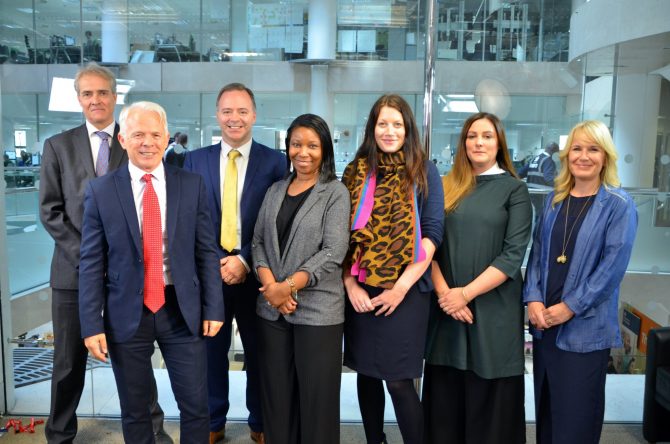 Bennett's behaviour advisers:
Mark Emmerson, chief executive officer of City of London Academy Trust and formerly principal of Stoke Newington School, The City Academy, Hackney and City of London Academy Islington
Marie Gentles, co-director of Magic Behaviour Management and leadership associate at The Difference charity, former Principal of Hawkswood AP Primary, in London
Michelle Long, executive principal at Dixons Academy Trust and principal of Dixons Music Primary, in Bradford.
Jayne Lowe, director of Bright Green Learning, education adviser, former PRU headteacher and currently supporting Ministry of Justice on 'Transforming Youth Custody'
Charlie Taylor, chair of Youth Justice Board, former chief executive of National College for Teaching and Leadership and former head of special school The Willows School Academy Trust, in London.
Jenny Thompson, principal of Dixons Trinity Academy, in Bradford