Up to 500,000 extra laptops will be sent to schools to keep disadvantaged pupils "connected to peers and professionals" during continued Covid disruption.
The Department of Education today announced a new £126 million investment in laptops and tablets, adding to the 1.3 million devices distributed during the pandemic so far.
The package includes £13 million for schools and colleges to buy IT support to set up the devices, as well as reconfiguring devices previously received under the Get Help With Technology Initiative.
Up to 10,000 devices will be available for children with a social worker and those leaving care. The devices will help vulnerable young people stay in touch with wider support networks as well as supporting their education, the government said.
Devices will also be allocated to children who have recently arrived from Afghanistan to "help them to adjust to life in England and support their education".
Pandemic laptops scheme expanded again
Last year the government promised to provide one million devices for disadvantaged pupils in order to help them access learning during nation-wide lockdowns and school closures.
An additional 300,000 laptops and tablets were pledged in January following the announcement of a third national lockdown.
However the initiative was beset with delays. The DfE finally hit its target to distribute 1.3 million devices in May – five weeks later than initially promised.
The DfE said the new multi-million package will fund "up to" 500,000 devices to provide pupils not in school "due to Covid" access to lessons, as well as keep them "connected to their classmates and teachers".
Devices will also help pupils with "homework and out-of-school learning", the government said.
Latest attendance data from the DfE estimates that 209,000 pupils were absent for Covid-related reasons on October 14.
Investment will 'drive levelling up'
Education secretary Nadhim Zahawi, said the investment will "help drive our work to level up long term outcomes" and "build on the 1.3 million laptops and tablets we have already provided during the pandemic".
Schools, colleges and councils will be invited to order their allocation of devices in November and December.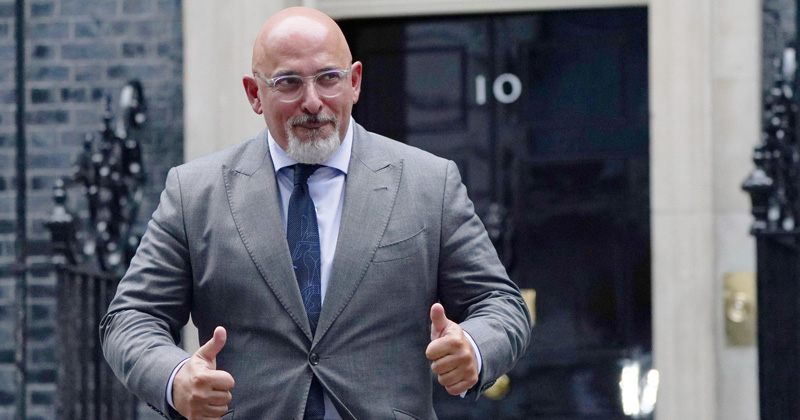 Allocations will be determined by the proportion of pupils on free school meals and the number of care leavers in each local authority.
Geoff Barton, general secretary of the Association of School and College Leaders (ASCL), said there was "cause for celebration whenever the government puts its hand in its pocket to directly help the educational needs of young people".
"We sincerely hope this is a sign of fresh thinking from the government and a desire to do right by our young people and that this will be reflected in next week's Spending Review with funding for education recovery that is so desperately needed following the disruption caused by the pandemic."
The government has also committed at least £12 million to prioritise additional school places for Afghan children, along with providing school transport, specialist teachers and English language support.