The Department for Education's new ministerial team is now complete.
Boris Johnson has finished his reshuffle after becoming Conservative leader and prime minister.
Here's your handy guide to who's who on the seventh floor of Sanctuary Buildings.
Education secretary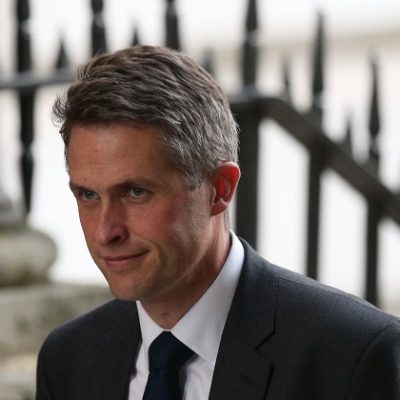 The MP for South Staffordshire since 2010, Williamson previously served as Theresa May's chief whip and defence secretary, before he was sacked following allegations he leaked confidential information, allegations he denies.
During his time as defence secretary, Williamson commissioned a report into how military values could benefit schools. It has yet to be published.
He has also previously campaigned for a better funding settlement for schools, focusing on regional variations in funding between his own rural constituency and other better-funded areas.
As well as leading the department, it has also been announced that Williamson will "lead" on skills, after the government failed to replace Anne Milton as minister of state for skills and apprenticeships.
Responsibilities
early years
children's social care
teachers' pay
the school curriculum
school improvement
academies and free schools
further education
higher education
apprenticeships and skills
Schools minister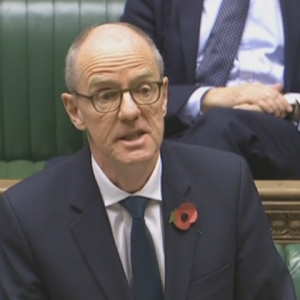 The MP for Bognor Regis and Littlehampton survived the latest reshuffle despite rumours of his impending departure from the department he has served for most of the past decade.
Gibb has already served a combined six years and five months in the role of minister of state for schools, and seven years and two months' service at the department.
Appointed as schools minister by David Cameron in May 2010, Gibb served in the role until September 2012, when he was replaced by Liberal Democrat David Laws and returned to the backbenches.
But he didn't stay away from the department long. He became a junior minister for school reform in July 2014, and returned to the minister of state role the following May after the Liberal Democrats left government following their heavy general election defeat.
He is the government's main cheerleader for a knowledge-rich curriculum, strict behaviour policies and rigorous testing of pupils.
Responsibilities 
recruitment and retention of teachers and school leaders (including initial teacher training, qualifications and professional development)
supporting a high-quality teaching profession (including links to National College for Teaching and Leadership)
reducing teacher workload
admissions and school transport
national funding formula for schools and school revenue funding
curriculum, assessment and qualifications (including links with Ofqual)
school accountability (including links with Ofsted)
personal, social, health and economic education (PSHE), relationships education, relationships and sex education (RSE) and children and young people's mental health
preventing bullying in schools
behaviour and attendance, exclusions and alternative provision policy
Lord Agnew of Oulton
Academies minister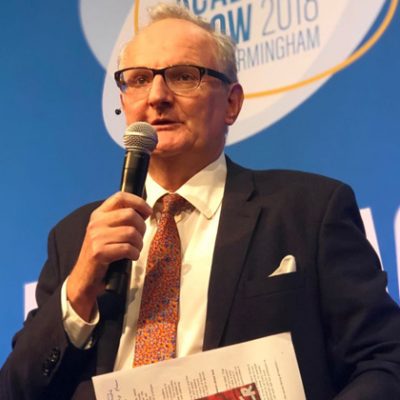 Agnew, the founder of the Inspiration Trust academy chain and a faithful disciple of the academies programme, also remains in his post following Johnson's reshuffle.
The Conservative peer is a controversial figure, in part because of his background in business and outsourcing, but also because of his regular outbursts about school finances.
Last year, he got into hot water after he wagered schools a bottle of Champagne that he could find additional savings in their budgets. He has described himself as being like a "pig hunting for truffles" when it comes to making savings.
His personal wealth remains tied up in a blind trust for the duration of his time as a minister. He also does not receive a salary for his ministerial duties.
Responsibilities
free schools, university technical colleges and studio schools
academies and multi-academy trusts
faith schools
independent schools
home education and supplementary schools
intervention in underperforming schools
school improvement (including teaching school alliances, national and local leaders of education and school improvement funds)
school governance
school capital investment (including new school places, school condition, land and playing fields)
counter extremism and integration in schools, further education colleges and sixth-form colleges
Children's minister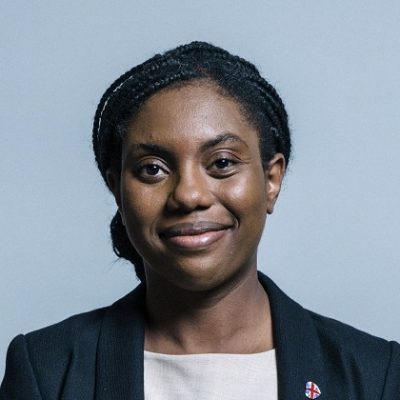 The MP for Saffron Waldren replaced Nadhim Zahawi, who moved to the Department for Business, Energy and Industrial Strategy.
Previously a back-bencher, Badenoch has repeatedly called for an increase in school funding, acknowledging in parliamentary contributions that the government now asks schools "to do much more than they ever have".
Schools Week reported this week how Badenoch will immediately face pressure from the schools community to address a crisis in SEND funding.
The think tank IPPR North recently found that the amount of funding available for pupils with the most complex needs has reduced by 17 per cent across England since 2015.
The government has also announced that Badenoch will help cover the skills brief handed to her boss Gavin Williamson after former skills minister Anne Milton was not replaced.
Responsibilities
children's social care including child protection, children in care, adoption, care leavers, social work, local authority performance and family law
special educational needs including high needs funding
education policy in response to the race disparity audit
safeguarding in schools
disadvantaged pupils – including pupil premium and pupil premium plus
school sport, healthy pupils and school food, including free school meals
early years policy including inspection, regulation and literacy and numeracy
childcare policy, inspection and regulation
delivery of 30 hours free childcare offer
social mobility including opportunity areas
DfE contribution to cross-government work to tackle rough sleeping
Jo Johnson
Universities minister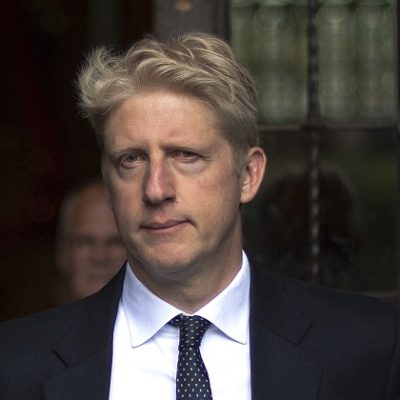 This isn't the first stint at the DfE for the MP for Orpington and brother of Boris. He previously served in the same role between May 2015 and January 2018 before moving to the transport department and eventually resigning over Brexit.
Johnson was also previously a minister for London and cabinet office minister. Before that, he was director of the Number 10 policy unit, advising David Cameron.
Like his brother, he attended Eton College and the University of Oxford. However, unlike Boris, he is on the pro-European left of the Conservative Party.
Responsibilities
According to the DfE, his responsibilities "will be confirmed in due course".