The Department for Education has contradicted its own education secretary's claim that six million pupils will benefit from the rollout of tutoring, raising the question of whether Gavin Williamson misled parliament.
Williamson told parliament on Monday he had "outlined a clear plan to roll out tutoring to six million children up and down the country" over the next three years.
Parents, teachers and pupils need straight answers
The government's education recovery plan included £1 billion to provide six million, 15-hour tutoring courses for disadvantaged school children.
Shadow education secretary Kate Green raised a point of order, saying Williamson had made an error.
But Williamson responded: "To be absolutely clear, we aim to roll out tutoring for six million pupils across the country."
That would mean about 75 per cent of 8.3 million state school pupils in England would have tutoring over the next three years, despite it being aimed predominantly at the most disadvantaged.
When approached by Schools Week, the DfE confirmed the pledge is for "six million courses of tutoring".
No cap on tutoring courses per pupil
DfE said there would be no cap of one tuition block per pupil. They said it was possible pupils could receive multiple tutoring blocks as "schools are best placed to decide who needs help and how much, and will be given the flexibility".
This means it is highly likely the most disadvantaged pupils will get repeated tutoring across the three years – meaning the pledge will not reach six million children.
Geoff Barton, general secretary of school leaders' union ASCL, said: "What children and young people really need from the government is a much more ambitious and better-funded package of education recovery measures rather than weak attempts to hype up the current meagre offering."
It is understood that Green's office is now exploring whether to raise a second point of order on Williamson's claim.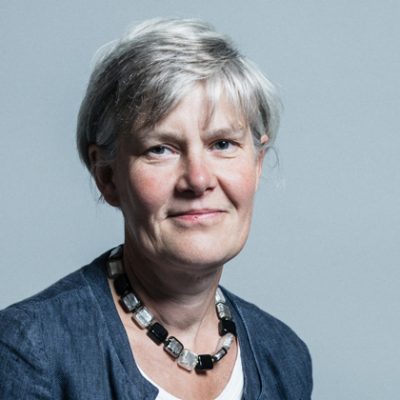 Green said Williamson "must come clean once and for all about how many children will get support from the national tutoring programme.
"Parents, teachers and pupils need straight answers, but the education secretary seems more focused on obscuring the limited reach of tutoring, than on securing the investment needed in children's futures."
A key element of the government's recovery package is the extension of the national tutoring programme (NTP) for a further three years, run by the Dutch outsourcing giant Randstad. Schools will also receive £579 million to develop "local tutoring provision".
Williamson echoed PM's claim
Prime minister Boris Johnson made the first inflated claim at prime minister's questions on June 9. He said that "six million children will have access to tuition, thanks to this programme".
The reach of the NTP, across both the tuition partners and academic mentors, is expected to be 776,000 next year, and then 825,000 for each of the following two years.
There was further confusion this week after some providers were told in a meeting with Randstad that pupils who had support this academic year will not be able to access the NTP next year.
But the DfE emphasised that they were "both of the same understanding that students could benefit from more than one package [across the three years], given it's up to schools to decide who to offer the packages of support to".
However, rules on multiple tuition for the same pupil in the same year are not known.
This year, schools are advised to purchase only one 15-hour subsidised block of tuition per pupil from a tuition partner.
The NTP's website says this is "so that we can reach as many pupils as possible".