The number of Covid outbreaks in schools and other education settings doubled last week, new government data shows.
Public Health England's latest flu and Covid-19 report shows there were 48 new acute respiratory infection (ARI) "incidents" involving Covid reported by education settings in the week to May 9, up from 23 the week before and just eight the week before that.
Overall outbreaks in education settings made up a third of the total number reported last week. In comparison, there were 15 incidents in workplaces and 10 in care homes.
The number of Covid-related outbreaks in schools is now the highest it has been since the end of March, just before the Easter holidays.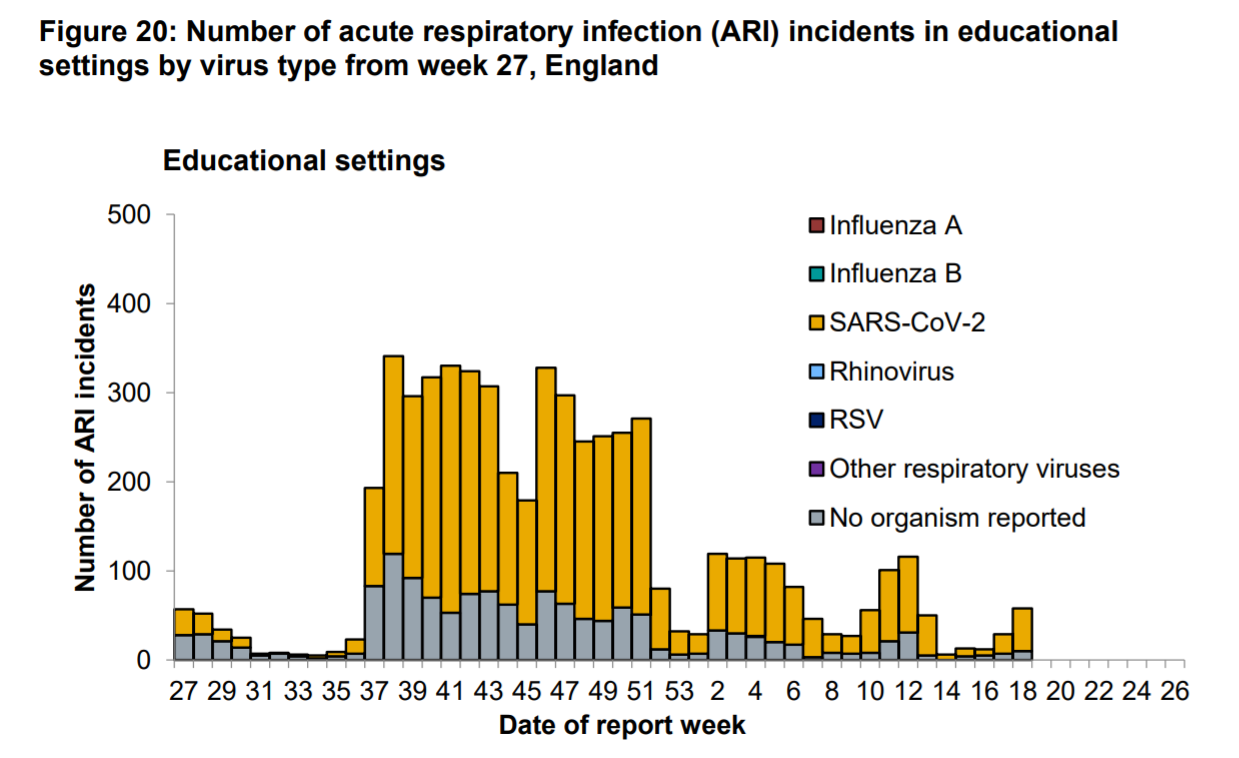 It comes after the government admitted it may have to reimpose its recommendation that face coverings be worn by pupils in secondary schools in areas hit by localised outbreaks of the virus.
Prime minister Boris Johnson confirmed earlier this week that masks would no longer be recommended in secondary classrooms, or for pupils in communal areas, from next Monday.
But DfE guidance published yesterday states that the reintroduction of face coverings for pupils or staff "may be advised for a temporary period in response to particular localised outbreaks, including variants of concern".
Decisions affecting a small number of schools will be made by local directors of public health, while ministers will decide whether to reimpose the masks rule "where there is a widespread local issue".
According to the i newspaper, members of the government's Scientific Advisory Group for Emergencies were due to meet today to discuss the threat of a "highly transmissible" Indian variant of Covid following reports of outbreaks in schools.
Wilsthorpe School in Derbyshire was forced to close last week after large numbers of staff and pupils tested positive. There have also been reports of outbreaks in Merseyside and Warwickshire.