Mask rules for pupils will remain in place at some schools across England next week amid fears about localised outbreaks and a highly transmissible new variant of Covid.
Several schools told Schools Week that they would continue to require masks in classrooms and communal areas even after the official government recommendation lifts on Monday.
Prime minister Boris Johnson said this week that the government would "no longer require face coverings in classrooms, or for students in communal areas in secondary schools and colleges" from May 17.
But Public Health England (PHE) data shows there were 48 new acute respiratory infection "incidents" involving Covid reported by education settings in the week to May 9, up from 23 the week before.
Government scientists held talks today about the so-called Indian variant of the disease and its impact on schools and communities. Ministers also acknowledge that attendance restrictions in education may be needed to contain outbreaks of variants that are causing concern.
Wilsthorpe School in Derbyshire was forced to close last week after around 160 students and staff tested positive for the virus.
The school started staggering the return of pupils this week but says it will continue to recommend face masks for students and staff "following close consultation" with the local council and PHE.
School hit by outbreak has masks rule 'under constant review'
"The wearing of facemasks will be under constant review. We would like to thank students, families and staff for their ongoing support in this matter," a spokesperson said.
The outbreak at Wilsthorpe has prompted neighbouring schools to keep their mask recommendations in place.
Chilwell School in Nottinghamshire wrote to parents this week to say it was retaining its current arrangements until after half-term. Headteacher David Phillips said the school had been "concerned" by the Wilsthorpe outbreak and had also had to send a class of year 11s home this week, right in the middle of their assessment for GCSE grades.
He said parents had been supportive and that half-term was the right time to review the rule, given May 28 is the final day of assessment for year 11 and 13 pupils "and I'm very, very keen to make sure that any disruption is minimised".
White Hills Park Trust will also keep face masks at its two Nottinghamshire secondary schools until half-term.
Dr Paul Heery, the trust's chief executive, said the DfE should have been clearer that the recommendation would not necessarily be lifted in all areas.
"The message that came out seemed to say 'from this date, pupils will no longer be wearing masks in class…'  It's not helpful when the tone is set and then schools are having to explain to parents why their approach is different."
Schools in other areas have also decided to extend mask-wearing, including Harris St John's Wood in north London, Philips High School in Manchester and Westhoughton High School in Bolton.
DfE acknowledges schools may need to reintroduce face coverings
The DfE acknowledged this week that groups of schools may need to reintroduce masks in response to outbreaks. Such decisions would be made on a "case by case" basis by local public health directors for small groups of schools and by ministers in the case of "widespread" issues.
Most of the schools keeping their mask rules said they were doing so after consulting local public health officials. The ASCL school leadership union has also said it will back its members "in the decisions they make".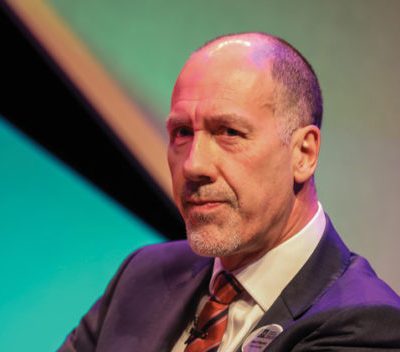 Geoff Barton, the general secretary, said: "They best know their context and how their parents, staff and pupils feel about the issue of face masks and they are therefore best placed to make a call on how to respond to the government's guidance."
A Teacher Tapp survey found a third of teachers wanted staff and students to wear masks in communal areas, while 27 per cent wanted them in the classroom.
But a third of teachers surveyed said they would prefer their school did not require face coverings.
A DfE spokesperson said: "In a small number of cases, such as if there were to be a highly localised outbreak, schools may be advised to reintroduce face coverings in certain areas for a temporary period."
The DfE advised headteachers wanting to keep mask rules in response to outbreaks or variants of concern to seek advice from their local director of public health, but would not say whether heads could be prevented from doing so without their support.