Attendance data has revealed the scale of Covid-19 disruption to schools in some parts of England, with almost one in three secondary pupils in Bolton absent because of the virus in the last week of term.
Data from attendance surveys published by the Department for Education shows 31.5 per cent of secondary pupils and 21.3 per cent of primary pupils in Bolton were not able to attend school because of Covid on May 27.
This is compared to a national rate of 1.8 per cent on the same date, up from around 1 per cent during most of the first half of the summer term.
The number of pupils nationally who were self-isolating because of potential contact with a Covid case in school rose from 59,000 on May 20 to 90,200 on May 27.
In Middlesborough, 22.1 per cent of secondary pupils were absent because of Covid on May 27, while Blackburn with Darwen had primary and secondary absence rates of 15.1 per cent and 13 per cent respectively.
Figures come amid surge of 'Delta' variant
It comes after Covid rates soared in certain parts of England, with Bolton and Blackburn particularly badly affected, in large part by the spread of the so-called Indian, or "Delta" variant of the disease.
Surge testing was deployed in both areas last month. The fightback against the virus even saw a school in Bolton, Essa Academy, become a pop-up vaccination centre. The school believes it achieved the highest total number of vaccines in a single day.
Other areas with high levels of secondary absence included Hillingdon, Kirklees and Oldham, which all had over 9 per cent of pupils absent.
Hounslow, Rochdale, Croydon and Kirklees also had primary absence rates of over 5 per cent.
'More and more schools' closing bubbles
Geoff Barton, from the ASCL school leaders' union, said we were "clearly now seeing the impact of the Delta variant feeding through into these statistics, and this is reflected by the fact that absence is highest in areas that have been worst affected by the variant".
Public Health England data released last week showed how Covid outbreaks in schools had reached their highest level since December, with a rise in the number of outbreaks relating to the Delta variant.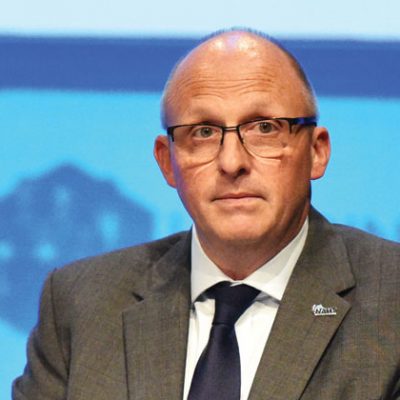 Paul Whiteman, general secretary of the NAHT school leaders' union, said he was hearing from members that "more and more schools are having to close multiple classes or 'bubbles', particularly in areas with higher case numbers, and revert to remote learning".
"One school told us that though they were not officially closed, six of their seven year groups were isolating due to Covid."
Primary attendance nationally fell from 94.5 per cent on May 20 to 93.7 per cent on May 27.
Secondary attendance continued to fall, from 86.9 per cent on May 20 to 81.7 per cent the next week. But the DfE said it estimated some of the drop was "due to some schools offering different provision for year 11 and 13 students in the summer term".