A school at the centre of Bolton's fight against the Indian Covid variant estimates more than 10,000 people have now been vaccinated on its site.
Essa Academy volunteered to become a vaccination centre after a surge in cases in the town, with the BL3 and BL4 postcodes particularly hard-hit.
On Sunday, 3,072 people received their jab at Essa, which the school believes is the highest total for a single vaccination site in one day. The NHS said it could not verify the claim.
Data from Public Health England shows that Lever Edge, where the school is situated in BL3, has a Covid infection rate almost 50 times higher than the national average.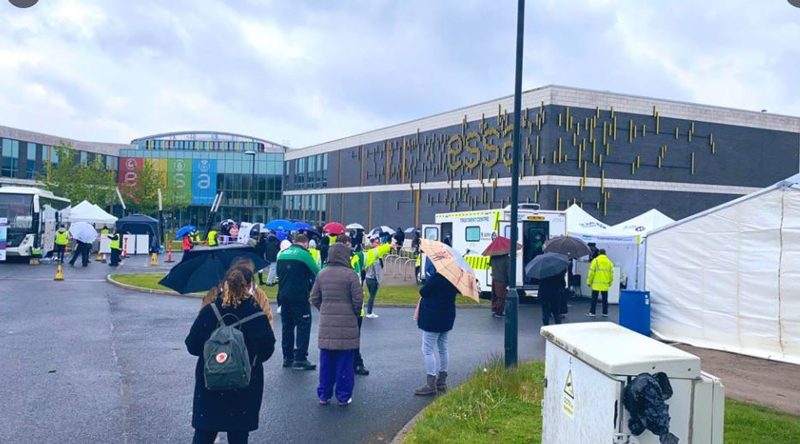 In the week to May 13, there were 1,032 cases per 100,000 people, while the national average is just 21. About 300 Essa students are currently self-isolating, including all of year 7.
Martin Knowles, Essa's head, said the school was determined to help and contacted Bolton Council to offer its premises.
"It's a moment in time. The way to beat the virus is to vaccinate people. The more we can vaccinate, the safer the community will become."
Following conversations with Bolton Clinical Commissioning Group (CCG), the local NHS trust and council, the town's mobile vaccination bus and pop-up vaccination tents were sent to the school with 42 vaccinators.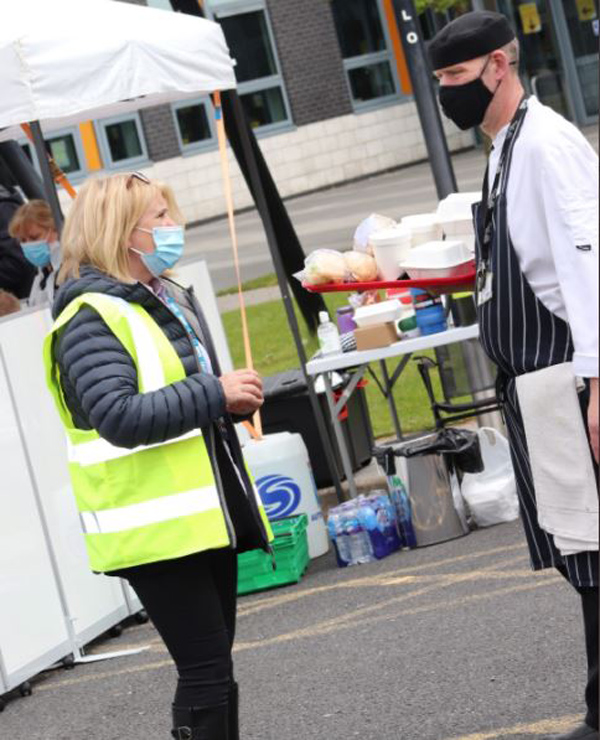 St John Ambulance is also on site.
The bus, which arrived on May 10, will stay until Sunday evening. The CCG confirmed that about 6,000 people were vaccinated over the weekend.
Knowles said that more than 10,000 people have been vaccinated  so far. It was "wonderful" to see the community coming together.
The current pressures meant there was a "real moral side of leadership at the moment" and the more the school could do to help, the better.
"The community has been hit very hard. A lot of pupils have lost parents to Covid and economically it's been hard around here."
The school has provided free lunches for vaccination staff, while school employees, including Knowles, have handed out cookies and drinks to those waiting in line.
"I came on Sunday just as a volunteer, it was just one of those moments in your career. I went up into the school to look down on the site. I'm not ashamed to say it – I was crying. It was truly a moment I won't forget."
While the government on Monday lifted its recommendation for masks to be worn in classrooms and communal areas, Essa will continue to keep the measures in place until at least half term.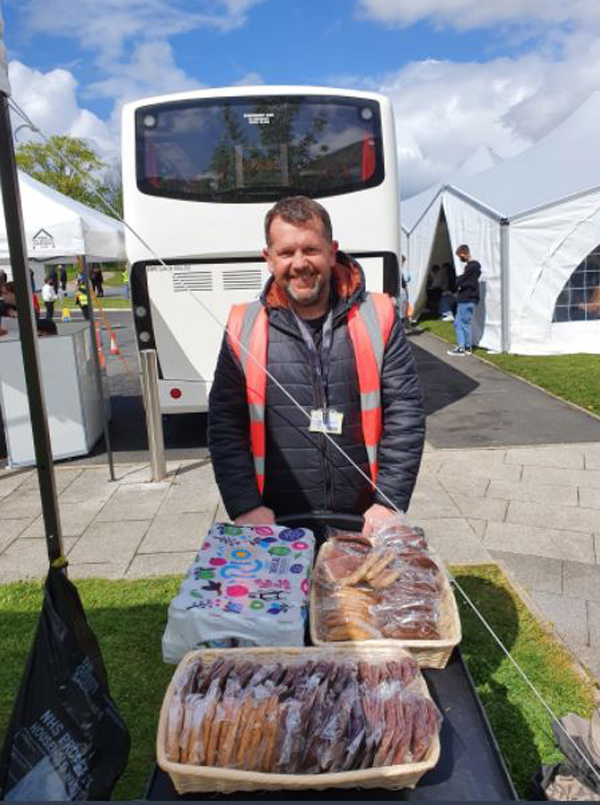 Last month the school reintroduced lateral flow device (LFD) testing on-site after a dip in pupil home-testing. The measure was introduced before the surge in local Covid cases, but Knowles said it provided an extra level of assurance.
He said all 1,000 pupils were tested each Monday morning. Year 11 was tested in form time so learning was not disrupted.
A polymerase chain reaction (PCR) surge testing site also has been set up for staff and pupils.
"We're hitting it from every angle possible," Knowles said. All staff who wanted a vaccine had now received one.