School closures will only have a "marginal" impact in containing the spread of COVID-19, according to a new study.
A review led by University College London and published today in The Lancet Child & Adolescent Health found school closures "do not appear to have a significant effect on the spread of infections during coronavirus outbreaks such as COVID-19".
However, the study also found that available evidence points to a "broad range of impacts of school closures, from little effect on reducing transmission through to more substantial effects", and said that more research on the effectiveness of school closures was "urgently needed".
It follows two weeks of special arrangements which have seen schools close to all but the most vulnerable pupils and children of key workers.
The UCL study looked at evidence and emerging data on the benefit of school closures and other school social distancing interventions during outbreaks such as SARS, MERS and COVID-19.
Data collected from the SARS epidemic "did not generally support a role for school closures", UCL said, while one modelling report showed that school closure, as an isolated measure, was "predicted to reduce total deaths by only around 2 to 4 per cent during a COVID-19 outbreak in the UK".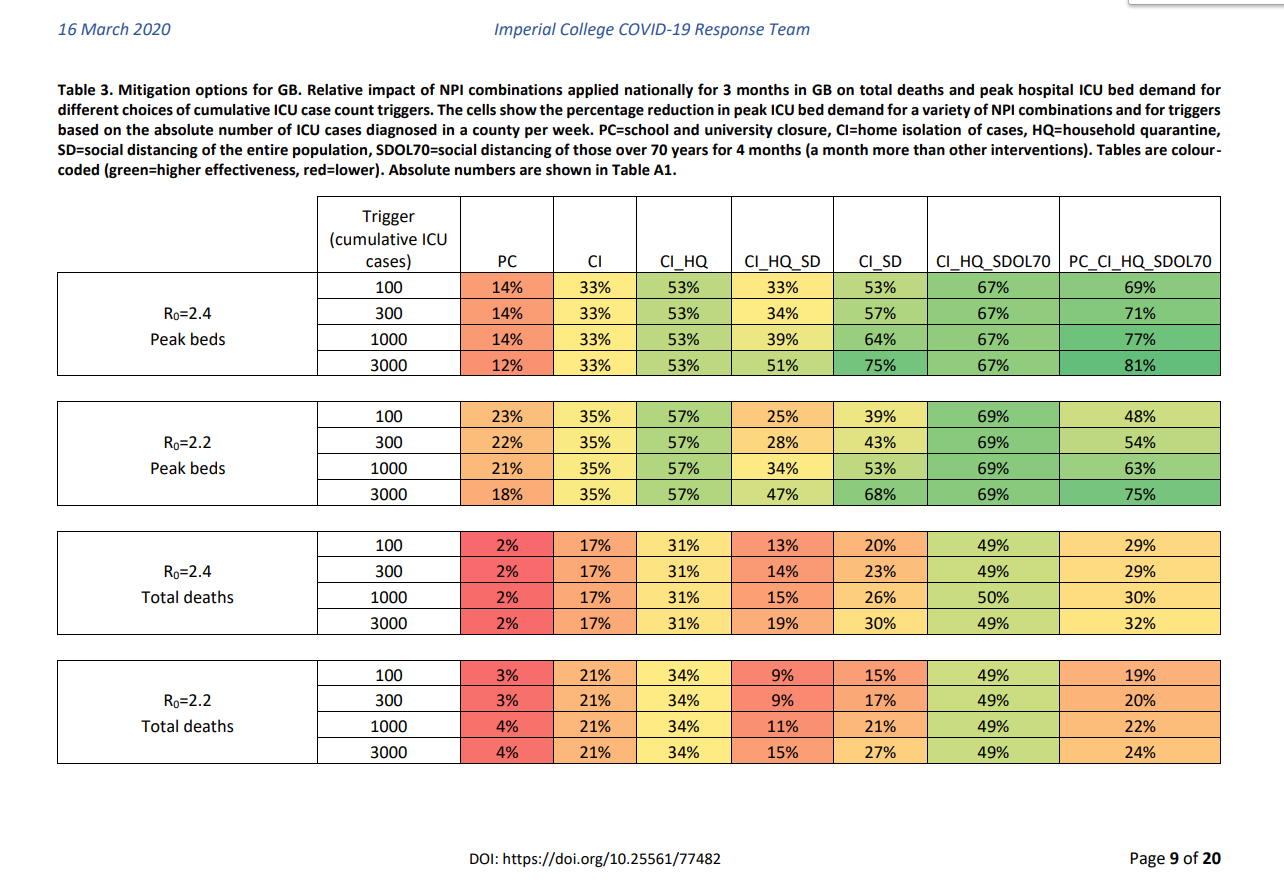 However, the Imperial College London study from which those statistics are drawn also predicts that school closures could lead to a 12 to 23 per cent reduction in peak intensive care unit bed demand.
According to the study, data from influenza outbreaks which shows the benefits of school closures "cannot necessarily be applied to coronaviruses".
Professor Russell Viner, from the UCL Great Ormond Street Institute of Child Health and president of the Royal College of Paediatrics and Child Health, said: "We know from previous studies that school closures are likely to have the greatest effect if the virus has low transmissibility and attack rates are higher in children. This is the opposite of COVID-19.
"Data on the benefit of school closures in the COVID-19 outbreak is limited but what we know shows that their impact is likely to be only small compared to other infection control measures such as case isolation and is only effective when other social isolating measures are adhered to."
Viner also warned that the costs of national school closures are "high".
A recent Teacher Tapp survey found that 47 per cent of teachers and leaders believe the average year 8 pupil is learning for between one and two hours a day, while 39 per cent say they are learning for less than an hour.
Concerns have also been raised about the ability of poorer pupils to learn at home. Charity Teach First has urged tech firms to help disadvantaged pupils access the internet, while academy trusts have started to take matters into their own hands.
"Children's education is damaged and their mental health may suffer, family finances are affected, keyworkers may need to stay home to look after children and vulnerable children may suffer most," said Viner.
"With nearly 90 per cent of the world's students (more than a billion and a half of young people) out of school, more data and robust modelling studies are urgently needed to help us identify how countries can, in time, safely return students to education."
Note: This story has been updated to include additional data from the Imperial College study, showing that although the predicted impact of school closures on deaths was only between 2 and 4 per cent, the predicted impact on peak intensive care unit bed demand is much higher – between 12 and 23 per cent. The story has also been updated to include a caveat from the study that some evidence points to more substantial effects of closures, and its call for more research on the subject.