Tech firms and internet providers have been asked to help poorer children get online after a survey revealed just two per cent of teachers working in the poorest communities believe all their pupils can access the internet at home.
A survey of more than 6,000 teachers by Teacher Tapp found the vast majority in the most disadvantaged communities doubt their pupils have access to the right devices to access the internet.
All teachers and parents are working hard, but they need wider society's help to make sure the most vulnerable children don't get left behind
A decision by the government to close schools to most pupils from this week led to immediate concerns that poorer pupils' education could be more adversely affected, because they are less likely to be able to study at home, and are already more likely to be behind at school.
And the survey, commissioned by Teach First, appears to back up those fears. It found that teachers in the poorest areas are four times less likely to believe their pupils all have access to the right devices for home learning than those in the most affluent schools (9 per cent) and three times less than the national average (7 per cent).
The survey also found a quarter of teachers in the poorest communities believed that at least a fifth of their pupils did not have adequate access to a device for online learning at home, compared to just 4 per cent of teachers in the most affluent schools and 7 per cent of all teachers.
The charity has now issued a plea for internet providers to offer free access to WiFi hotspots, lift data caps and install broadband in homes without it.
Tech companies should also donate or offer free leasing of internet-enabled devices until students can return to the classroom, Teach First said.
Russell Hobby, Teach First's chief executive, said: "Home schooling is difficult for any family, but for children with limited access to a laptop or the internet the barriers to studying are much greater.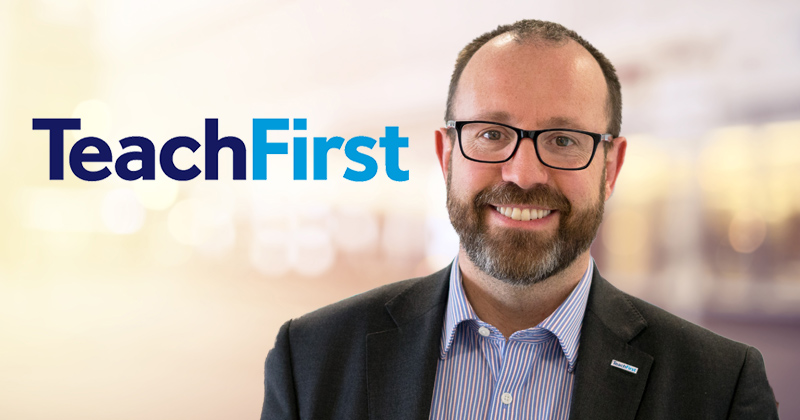 "These figures show we need to stand behind disadvantaged young people now, or else the gap in achievement and opportunity between the rich and poor will rapidly widen."
It follows calls from other education leaders for tech companies to step up.
Seb Chapleau, a former primary school headteacher and now director of the Big Education Conversation, told Schools Week internet providers should offer free vouchers to schools. Providers such as BT should make services like Openzone free for non-customers for the time being, he added.
Chapleau also pointed to a scheme in New York, where Apple and T-Mobile have joined forces to provide discounted tablets to thousands of children.
He suggested such a scheme could potentially be replicated in England "if the DfE coordinate an approach to tech companies".
Schools Week approached BT and Apple about the suggestions, but is yet to receive a response.
Asked whether it was lobbying tech firms to get involved, the DfE said it welcomed "these types of gestures", but would not say whether it was actively encouraging them.
"We know many private companies are supporting schools and parents who are home educating their children by providing free resources that are of high-quality and safe," a spokesperson said.
The department also pointed to its work with the BBC and others to provide free resources for children.
However, without access to the right devices to get online, leaders fear disadvantaged pupils, who are already on average 18 months behind the rest of the class in academic achievement by the age of 16, will not be able to access resources.
"All teachers and parents are working hard, but they need wider society's help to make sure the most vulnerable children don't get left behind," said Hobby.
"That's why we're calling for telecommunication providers and technology companies to play their part and think creatively and swiftly about what can be done to ensure all children receive a fair education through this unprecedented challenge."