Colin Diamond, professor of educational leadership, University of Birmingham
As we stroll through the bustling Edgbaston campus of the University of Birmingham, Colin Diamond talks effusively of the city that he now calls home – but it wasn't always this way.
"I was a spy in the camp," he says with a wry smile as he stops to points out "Old Joe" – the world's tallest freestanding clock tower at the centre of the campus – which he explains is named after Birmingham's first chancellor, Joseph Chamberlain.
Parachuted in by the government as deputy education commissioner in the heat of the Trojan Horse affair in 2014, when a group of school governors allegedly tried to infiltrate schools and alter curriculum to strict Islamic ethos, Diamond's job was to push improvement at the affected academies.
An enemy behind the lines? Not quite. People were cautious, but they essentially just wanted to know what was going on, he says "It was very tense. But I instantly felt at home . . . Birmingham doesn't do bullshit.
Zero-tolerance? It makes schools more like a prison
"I started to hit it off with the heads, and after I got out of the Trojan schools, I was blown away. It was the best practice I'd ever seen in England; the commitment of the staff was quite extraordinary."
Just a year after arriving, the Liverpudlian – brought up in a "secure working-class family" in Toxteth, overlooking Liverpool's docks – was put in charge of the council's education department.
"I don't think I went 'native', but once we got going on the improvement journey, I didn't want to stop it."
He hasn't gone far since he left the council earlier this year. His new gig is working three days a week at the university's school of education, heading an educational leadership academy.
"I've got a blank sheet of paper. I've been networking like mad. In three years I want us to be your first call for leadership development."
He's focused on urban leadership, where he thinks the university lags behind. "We need some of the features of an MBA – business nous, budgets, marketing. It may seem like you've sold out, but that's the real world now. To some degree, the marketisation of education."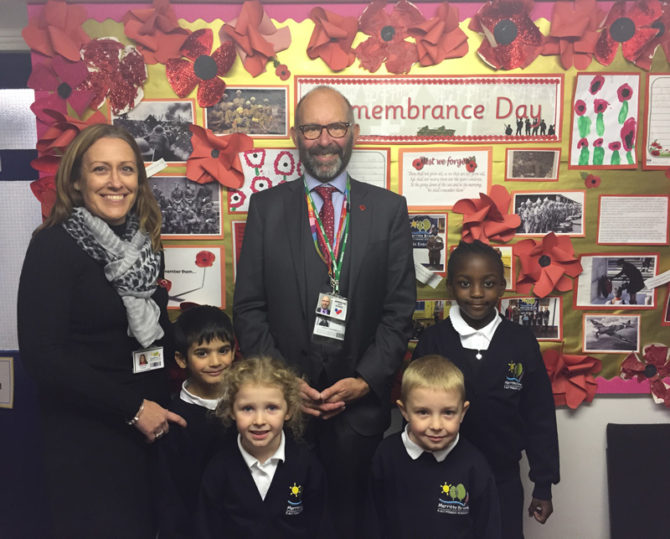 My brief history of the town over, we sit down for posh sandwiches in a bar at the Edgbaston Park Hotel.
What does he think about Trojan Horse, now he's away from the frontline. Diamond, whose accent flits between Scouse and Brummie, talks carefully, but deliberately.
"The way things were handled was disproportionate – it was slightly panicky. But the academies programme was the flagship programme, and it was hugely embarrassing politically."
Diamond is critical of the appointment of Peter Clarke, the Metropolitan Police's former national head of counter terrorism, to lead the government investigation. "That was regrettable – are you saying we're all terrorists?"
Another gripe is the disciplinary cases against teachers said to have been involved in the saga, which collapsed after the government failed to disclose crucial witness statements.
Diamond says this "didn't do anyone any favours", as it gave fresh impetus to claims that it was all a set-up.
"I get irritated when people talk about the hoax. The letter [which was leaked to the press, outlining the allegations] may well have been fabricated, but it ultimately did Birmingham a big favour in exposing what had been going on in schools for a long time."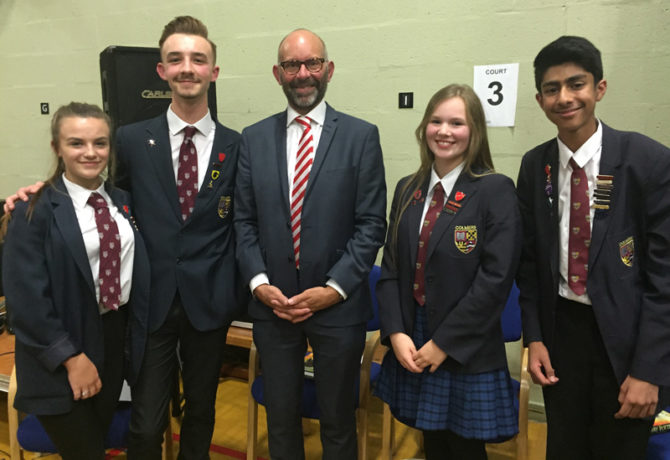 He describes the defining feature as "entryism – infiltrating governing bodies and undermining headteachers to introduce a more Islam-focused curriculum".
That stopped "overnight", he says, as the council and government overhauled governance procedures.
But there have been unintended consequences, something that he calls a "deflection away from the mainstream" that includes a growth in elective home education and a move towards smaller independent schools and illegal settings.
"While we know state schools are now safer, if it results in alienation in the eyes of some parents and communities from state schools, that's going to contribute in the longer term to community fragmentation, and that's not what we want."
He describes an Ofsted inspection that happened after his arrival in Birmingham. Inspectors were stood at the front of the building, while girls taught in the "school" were ushered out the back. "It's impossible to track those schools, but [as a council] you have a duty of care for those pupils."
Other "schools" didn't have proper toilets, nor fire escapes.
The Department for Education recently won the first prosecution against an unregistered school – using evidence collected by Ofsted inspectors. But such action has taken too long, Diamond says.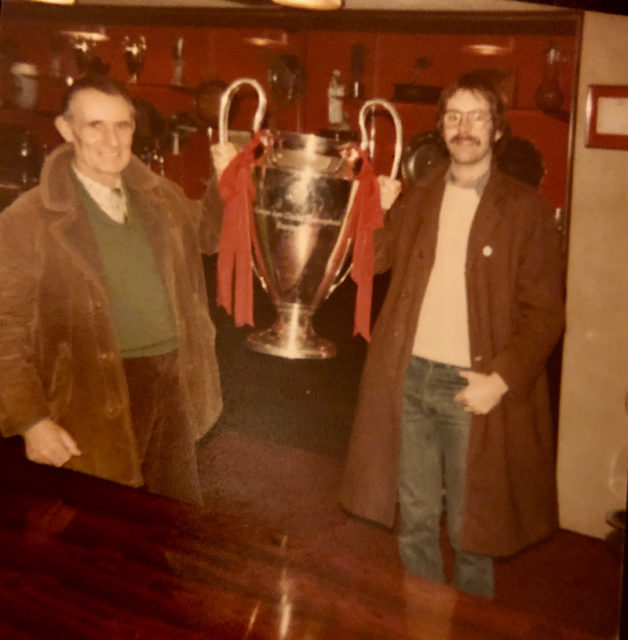 "I can think of schools in the city that were put on warning, just managed to get their act together but stayed open, despite Ofsted and the council flagging risks."
Diamond said the DfE's "disposition is based on an old-fashioned, rose-tinted view" of independent schools. "I've never sensed they are geared up to deal with the relatively new type of independent schools you'll find in the back streets of many of our cities."
Birmingham has put a lot of resources into helping those youngsters, he says, including setting up a forum for all private schools, offering places for pupils to take exams and handing out safeguarding guidance. However, this could be threatened by budget cuts.
"Education [in council spending] has been relatively protected compared with others – libraries, cultural, youth services – but that has a knock-on in schools."
The squeeze on school funding also bothers him, especially as it's "eroding a number of facets of school life", such as music provision. "That vital cultural enrichment for pupils who wouldn't otherwise get it, that's all in jeopardy."
He may look like a rocker with his grizzled, grey-tinged beard and bald head, but Diamond was a keen keyboard player in a blues band while working in the south west. Arts education is close to his heart.
"I've never known the leadership of the profession to be so concerned and worried and say to me 'we've removed everything we consider non-essential, but still heading for deficit. We don't know how we can keep going'. It's not crying wolf, it's incredibly serious."
The father of three has had a colourful career that includes chef, part-time youth worker and special educational needs adviser. His varied career in education ranges from nine years teaching at the former Sir William Collins School in Camden, north London, to director of education at North Somerset Council for eight years until 2009.
After joining the DfE in 2011, he led the free school and academies team, where he managed a group of advisers responsible for quality-assuring the new schools.
"There was an ideological assumption you would automatically be good," he says. It took a "huge argument" to get his advisers into the independent schools that had chosen to convert to state, but they immediately found some poor quality provision.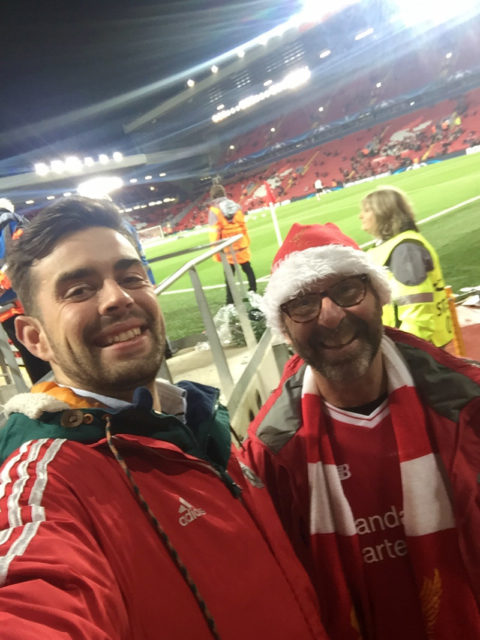 His tenure also coincided with the rapid expansion and "quite painful" falling over of trusts such as AET and E-ACT. He also oversaw the turning around of the Al-Madinah school in Derby, which he called the "forerunner" to Trojan Horse, and the start of academy rebrokerages.
Academies have not proved to be the promised "nirvana", he says wryly as he recalls spending hours poring over charts with statisticians "desperate" to find evidence academies were doing better than maintained schools overall. It didn't exist.
Rather than focusing on school structures, he thinks the "holy grail", especially to avoid marginalisation of working-class kids, is for a "really inclusive school". Diamond gives short shrift to the zero-tolerance approach of no talking in corridors and isolation booths, which strike him as "more like a prison". He would prefer the focus to be on creating environments that are "culturally rich – those magic ingredients lead to improved outcomes, the hard outcomes everyone seeks. It can be done!"
Heads are not crying wolf about cuts. Things are serious.
Sandwiches polished off, I ask if he has anything to add. "You have to talk about the Reds," he beams.
While his education career has taken him across half the country, his love for Liverpool Football Club has remained constant.
His Twitter handle of AnfieldExile is homage to the years he was working in the far-flung southwest, but he now regularly gets to games – calling the Kop his "spiritual home". It looks like he's found another home in Birmingham too.
CV
2018 Professor of educational leadership, University of Birmingham
2016 Awarded a CBE in the Queen's 90th birthday honours
2015-18 Director for education, Birmingham City Council
2011-15 Head of education advisers for academies and free schools, Department for Education
2001-9 Director of education children services, North Somerset Council
1978-87 Assistant teacher, Sir William Collins School, Camden, north London