In Sepember 13, 2014, the first edition of Schools Week burst on to the scene with a front-page story about Trinity Free School, in south London, which cost £18 million to build but had just 17 pupils.
A picture of the senior civil servant in charge of that project appeared on page 2. The person in that photo? Christine Bayliss, who is now sitting opposite me in a fish and chips shop near her home on the seafront in Bexhill-on-Sea, East Sussex.
"I was right about that school," she says, more warmly than one might expect when she is talking with one of the journalists involved. "It now has lots of pupils, is financially stable and I see you did a follow-up story saying that!"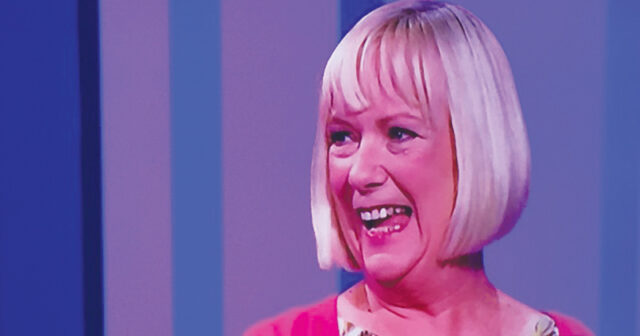 Her chutzpah is impressive. And that's not an insult. While Collins dictionary defines it as "shameless audacity", the original Yiddish meaning; the Oxford dictionary has the more modern meaning: "audacity, usually used approvingly". In this case, Oxford has it right.
A fan of Schools Week ever since ("I like that you investigate and show the real news"), she never shied from what happened, and the journey to where she is now – interim chief executive of Prima Learning Trust and head of her own consultancy, CBECS – is worth a story of its own.
Educated at a secondary modern girls' school in St Leonards, she disliked school intensely. She found it dull but failing three rounds of selection testing at 11, 13 and 14 meant she was stuck. Caught in the first cohort required to stay in school until 16, the extra year was excruciating: "Not only did I not want to be there, they didn't know what to do with us. Everyone got jobs in local factories anyway."
She spent much of her last year skipping school, hanging out on the beach and getting into teenage-type trouble. Her annoyance at the wasted time is one reason why later she was so inspired when she worked with Andrew Adonis and Tim Brighouse intervening in underperforming schools.
"My strength is dealing with difficult people"
"I learned from Andrew about being focused. 'Don't be put off,' he used to say to civil servants like me: 'cut to the chase, tell me what to do to get this school sorted and do it.'
"I loved watching Tim with people, he's very good: the encouragement and interest are fantastic. He also helped to plot the change in school improvement from us being an ambulance service picking up sick schools to being a preventive one. He used to say 'we must build a fence at the top of the cliff' rather than being an ambulance running around the bottom helping schools that have already fallen off!"
Her time spent as a police officer is another reason she is so intent on improving schools.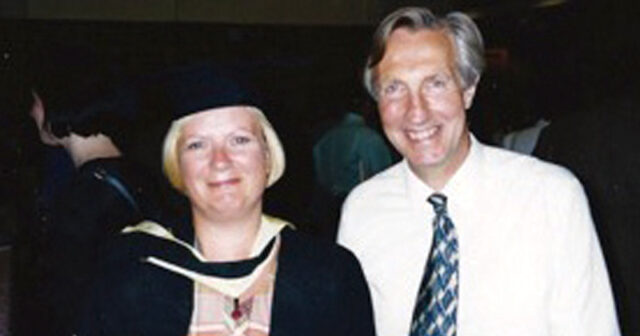 Drifting into a job in a building society after school, she one day met a woman who, being frank about Bayliss's wayward teen behaviours, suggested she positively channel her energies by joining the police. So she did.
The leap in wages was substantial (£755 at the bank; £2,000 in the police) and Bayliss loved the job, but the "sexist pig" ways in the force at the time were relentless.
"They would make the few women make the tea," she says. "So on the first day I made it so badly, pretending I didn't know what to do, that they never made me do it again!"
Although she later left the force to run a hotel with her husband (who she met in the police), the time made an impression on her.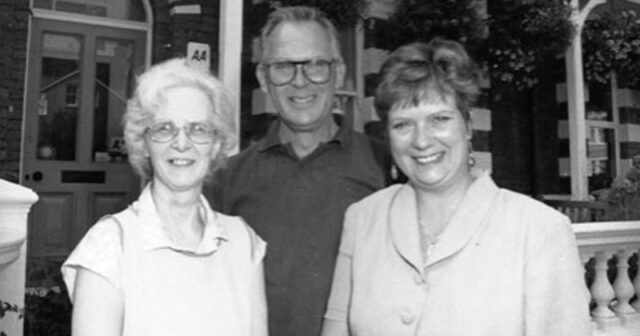 "Ninety per cent of the people you were dealing with in the job were people failed by their education; 90 per cent of the victims were too.
"I knew what sort of terrible education I had – I went off the rails, that's my fault – but I could see why you needed a good quality education that supported people. That's why years later, when I finished at the London School of Economics (LSE), I sent my CV to the Department for Education."
Bayliss had enrolled at the LSE when she was 36 and mum to two young boys. She had wanted to attend university since dealing with lawyers as a police officer. "They made it sound great, and I thought I wanted to do that, but I blew it at school."
Writing essays around hotel and childcare duties, supported by her husband who took the children out every Sunday to give her quiet time, she graduated at 40. Obsessed with wanting to make the best of the experience she sought out the greatest social policy minds at the university – Julian Le Grand, Howard Glennerster – using them as mentors. The latter, in particular, supported her and attended her graduation.
From the LSE she later moved to the civil service and was catapulted into a world of minsters and heavyweight education thinkers.
"I loved it, but they didn't know how to cope with someone like me, not afraid to ask questions, not afraid to have my say." She struggled with the way many people tiptoed around ministers, which led to a culture of cautious dialogues. "It took me a long time to realise that when people said 'Christine, we need to look again at this document' what they really meant was 'Christine, this document is bollocks'."
Her upfront nature is also reflected in her clothes: today she wears a bright pink dress, a leopard print scarf and drives me around in a Mini Cooper with go-faster stripes. In almost every photo she looks similar: bold, smiling, centre stage.
And yet, there is a vulnerability. Her failure at school clearly plagues her. It is a result, she now believes, of undiagnosed dyslexia, which she has developed strategies to work around.
Her narrative of how she became successful is one of people "saving" her: the person who encouraged her into the police, her LSE tutors, her department role models. A different reading is that she just worked really, really hard.
"Chris Wormald [the head of the DfE] would always say to me 'stop telling people you're not clever', but I just don't think of myself like that.
"I would say my strength is dealing with difficult people and getting things done."
Which is perhaps one reason why Bayliss was put on the free schools teams. Although the policy was, and still is, contentious, it was fundamentally about helping people with a vision to open good schools that would serve young people. Her background meant she worked to ensure the schools worked: building fences around them, rather than waiting for them to fall off a cliff. But also that she could deal with the sometimes over-inflated egos of school founders and pesky media. Like Schools Week.
She admits that the story caused some consternation, but as with many other things in her life, she just got on with it. "And when those pupils at Trinity leave in three years' time and get their results, it'll be the time to celebrate."
If chutzpah is a contentious word for Bayliss, "courage" seems to get it right.
IT'S A PERSONAL THING
What is your favourite book?
Cider with Rosie by Laurie Lee. I read it at school for CSE English, and I love it. The picture he paints is of an England that is long gone, but you still see bits of it in Bexhill, which is still a bit in the 50s
A place you'd like to go on holiday
New Zealand is top of my bucket list. I want to see the Hobbit village!
A great party you once attended
It would have to be the Schools Week election night party. It was amazing, I was talking to Sam Freedman [former Gove political adviser] about how long it would take David Cameron to resign. The results were a shock.
If you could be any animal, what you would be?
Oh, a dog. An Airedale, because I like their coats. I like the relationships dogs have with humans: they're loyal and they enjoy interacting.
If you were invisible for a day what would you do?
I think I'd like to sit in 10 Downing Street and be a fly on the wall.
The best way to change the world is…
Get involved. Do things. Not just be a talker but get things done.