Each week since 2012 John Tomsett has typed a missive beginning with the sentence: "I have been a teacher for 27 years, a headteacher for 12 years and, at the age of 51, this much I know about . . ."
His topics vary from the educational – assemblies, target-setting, sanctions – to the personal: golfing, fishing, the death of his father. As an English teacher, Tomsett uses his toolkit of quotations and poetry to great effect, picking poignant metaphors and gentle alliterations, and he sends them out on to a blog (johntomsett.com) that eventually inspired his book, This Much I Know about Love over Fear: creating a culture of truly great teaching. It was a hit – and was selected by Schools Week as a pick of 2015 – and he is now among the cadre of heads considered "a draw": if Tomsett speaks at conferences, people flock to hear him.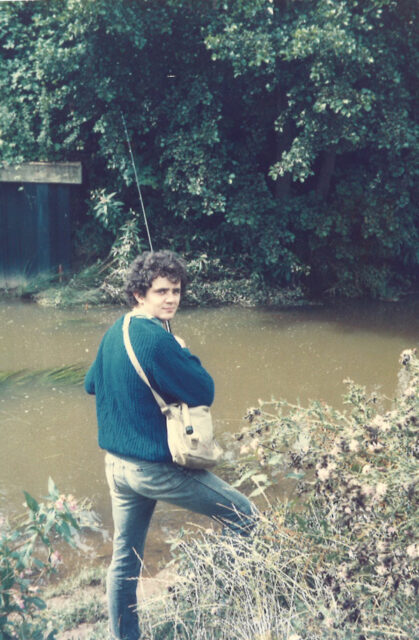 Sitting in his office at Huntington, a large 11-18 school on an anonymous road out of York city centre, he is relaxed and wearing civvies. It's half-term and the unwieldy school site is silent. It nevertheless takes 40 minutes to walk around its portable classrooms and repainted huts. On paper, the school sounds fancy given its city proximity and large size. In reality, Tomsett and his team have made a labyrinth work like a small village.
"Schools are too big," he says as we chat in his office. "This is the biggest school in York – eight-form entry, 240 kids in a year group; that's too big."
To cope, the building has been split into four units and a house system introduced.
"The site is so higgledy-piggledy, but a few years ago I was talking to Frank Green [the former national schools commissioner] about how to change things, and he said it's all down to a lick of paint and some imagination. You paint the wall, the door, call it Brontë House and suddenly 300 students morph into being Brontë House!"
"I don't give a stuff what Ofsted says if what we're doing is right"
In doing so, Tomsett says, the school has become a series of small communities, something he believes vital for young people who do not speak to each other much, instead wrapped in a social media world.
Back in his office he makes coffee and hands me a fortune cookie left over from a year 11 assembly on revision. Tomsett doesn't believe in luck, just hard work and planning. But having been told that, perhaps, everyone needs some luck, he bought them for year 11 as a booster: "to make them feel loved".
This chimes with the topic of his second book, currently in the making. Where the first touches on his relationship with his father, who died when Tomsett was just 20, and melds it with his journey to becoming a head, the second will look at the narrative of his mother, who has bipolar disorder, and blends it with a look at the stresses of schools – for heads and pupils.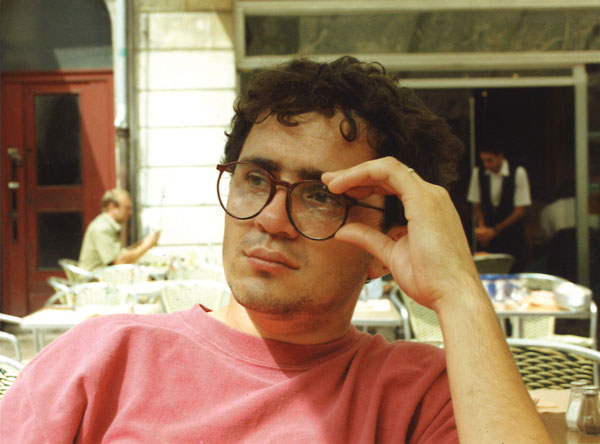 He realises that children's mental health is a buzz topic, but also a controversial one, with some commentators concerned that coddled teens are low in resilience. But Tomsett argues that while some people over-egg the need to protect the young, "the sheer number of mental health issues shows things are growing. There is now a huge number – of boys and girls, but more girls – in complete meltdown about exams. When I was a lad I had no idea what target I was, I just got on with it."
Believing school targets can invoke anxiety, Tomsett is removing them. "We are about to stop publishing targets. We'll say to pupils 'you're all right' or 'you could do with pulling your socks up', but other than that we'll say that we are the professionals and it would do you no good whatsoever if we tell you your targets."
He also garnered attention for saying his school will not insist teachers run GCSE revision classes as they exhaust staff and pupils; he's changed morning registration time too, so teachers can chat with their charges.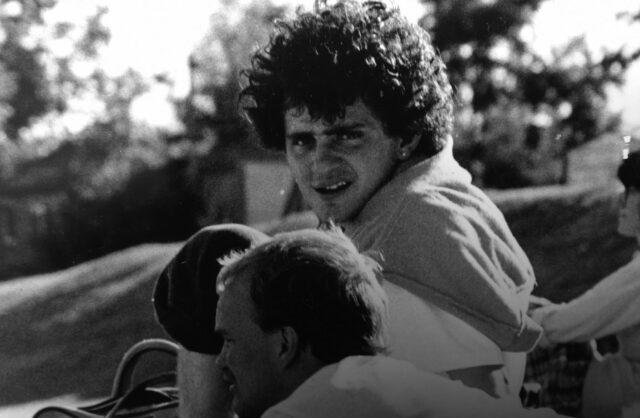 "We want to create a culture where every child has a champion and is loved by someone, and we've had to change structures to make that happen.
"Some of the stuff that we used to do – for example, making sure we registrate children and then have them do silent reading for 25 minutes – I realised that was a bit rubbish! What children want to do is socialise, and that's really important because they don't always get it anywhere else."
But what if Ofsted doesn't like it? "I don't give a stuff what Ofsted says if what we're doing is right for students. If the inspectors go in and say they only saw talking, I think I can justify that, because it's about children talking and sharing their stories."
What of the critics who believe this is the realm of parents, and that teachers should focus on knowledge? "That's fine for them," he says, "but we disagree."
It takes a courageous head to say he doesn't give a stuff about Ofsted, but it is the sort of values-first leadership that Tomsett displays in his writing. He isn't sure where it comes from, other than a deeply ingrained sense of justice and a lifelong lack of fear about being in charge. But he isn't convinced that it is bravery.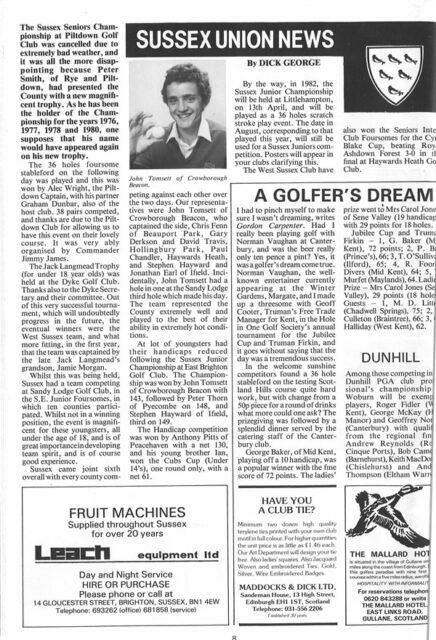 He goes quiet for a moment. He starts his sentence three times. Eventually he explains how back in 2013 Michael Gove announced "on September 29" that pupils entered in November for their English or maths GCSE would only have the score from that test counted in the league tables. If they re-sat, and got a better score in the summer, it would be dismissed. Many heads immediately withdrew pupils from the early exams. Tomsett didn't know what to do. Two weeks later, the exam board sent a letter saying it needed to moderate the pupils' speaking exams as it felt there had been a discrepancy in the previous years' results. It meant grades could be unexpectedly amended.
He looks pained: "So I withdrew everybody. I stood up in assembly, told year 11, had a parents' evening, explained why. In the end, we got 75 per cent for English and maths, a high value added. It was the right decision for the school in the context because, as I said to staff, if we get stuffed as a school, and the results go down, that doesn't just affect year 11, it affects you, it affects 1,500 other kids, it affects the repute of the school. Ofsted could come in and the whole thing will tumble.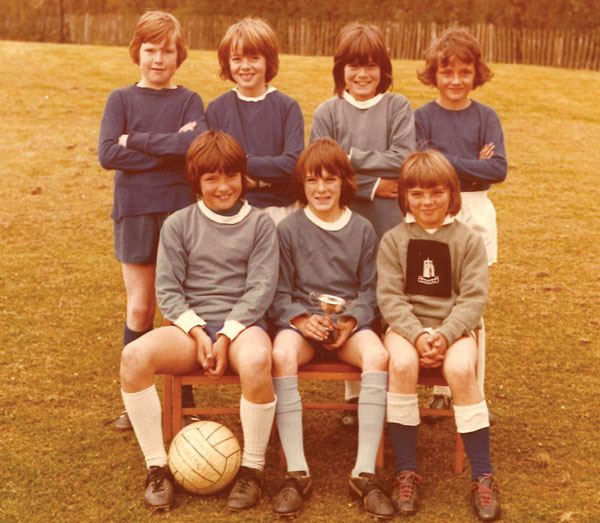 "When you add it all up, perhaps it was craven, but I think it was the right decision to make."
He now faces another quandary: should his school become an academy? If pushed, he believes the school could convert in an ethical way that enshrined the schools' values in its constitution, but he is reluctant.
"I'm caught between a rock and a hard place. If I say I just want to be a head in an academy system then a chief executive is going to be telling me how to do it. If I don't want to do that, then the only route is to become a CEO, even though I like what I do
"The prize of getting academisation right, however, is establishing an organization with our values enshrined in its constitution, so that what we have created here at Huntington can be protected in the future."
As he packs away the coffee, he notices a small piece of paper sitting on the desk. "You will be awarded some great honour," the fortune cookie message reads. In true headteacher style, Tomsett hands it to me. "Take it with you," he says, "everyone needs some luck."
---
It's a personal thing
What is your favourite book?
Stoner by John Williams
A place you'd like to go on holiday
Plockton in the Scottish Highlands
If you could be invisible for the day, what would
you do?
Play for Man United at Wembley in the FA Cup final
A great piece of advice you received
The best pastoral care for socio-economically disadvantaged kids is a good set of exam results
If you could live in any time in history, when
would it be?
1810-1830 in London among the coffee shops – Shelley et al and the aftermath of the French Revolution, the French war, civil unrest, the Peterloo massacre, grea
---
Curriculum vitae
Education:
Maresfield Bonners C of E primary school
Uckfield comprehensive, north London
University of York, BA (hons) in English
University of Sussex, PGCE
Work:
Eastbourne sixth form college, East Sussex English teacher
Hove Park school, Brighton – director of sixth form
Huntington school, York – deputy headteacher
Lady Lumley's school, Pickering – headteacher
Huntington school – headteacher