Government spending on school buildings will have dropped by more than 40 per cent in eight years, Labour has calculated ahead of the Budget next week.
Capital expenditure in education will have fallen from £8.8 billion in the year of 2010-11, to £5.2 billion spent in 2018-19, or a 41 per cent drop – prompting shadow education secretary Angela Rayner to call for more money for building repairs.
Labour has analysed data from a report by the Institute of Fiscal Studies highlighting issues facing Chancellor Phillip Hammond before he presents his Budget on Monday.
Now Labour is demanding that Hammond stop further cuts to per-pupil funding, and instead urged him to find more than £1 billion for next year alone to plug the funding gap – as well as £250 million to meet his party's commitment on teacher pay.
Rayner said it was "shameful" the Conservatives have cut billions of pounds from the school budget "despite knowing the majority of our schools are in urgent need of repair."
It is simply not acceptable that thousands of our children are learning in schools and classrooms that are leaking and crumbling around them
"It is simply not acceptable that thousands of our children are learning in schools and classrooms that are leaking and crumbling around them."
Former education secretary Michael Gove made one of his first moves in government in 2010 to scrap what he described as the "wasteful" Building Schools for the Future programme. The Labour initiative was due to build new classrooms and buildings at more than 700 schools.
But a National Audit Office report last year stated the cost of building free schools was 29 per cent lower per square metre than building new schools under the BSF programme.
Rayner's words come as accusations over school policy heat up between the two parties, with education secretary Damian Hinds attacking Labour for "refusing to tell parents" about its school policies.
Hinds wrote to Rayner earlier this month to demand answers about sweeping changes to the school system announced at the Labour Party conference, but she has not responded to Hinds's 10 questions.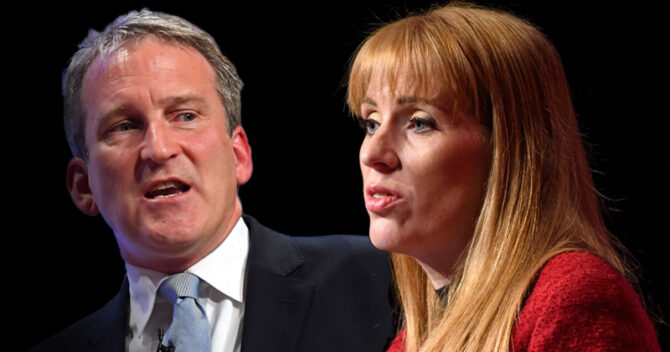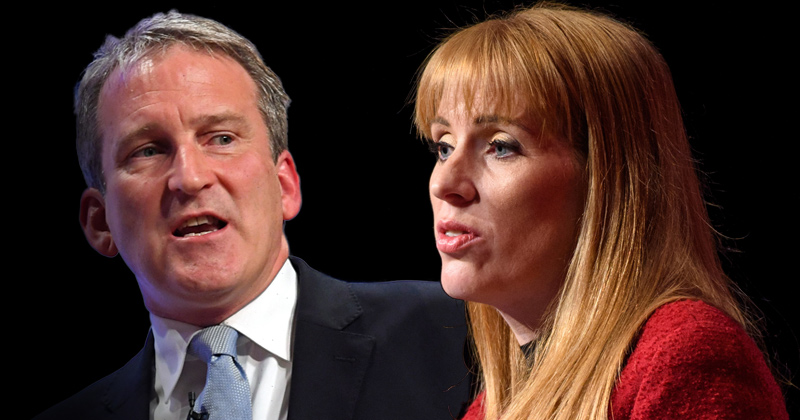 The government is also facing pressure to confirm exact details of how rises in employer pension contributions for schools, as well as teacher pay rises, will be funded beyond 2019-20.
The Treasury has said the DfE will provide funding to help schools meet the expected additional costs of employer pension contributions during 2019-20 financial year, but has not confirmed the cash will fully cover those costs, to the frustration of union leaders.
Schools have also warned they will be left short by a pay rise for teachers because of the way the funding has been calculated. Again, the money has not been confirmed beyond 2019-20.
Meanwhile, the amount of per-pupil spending has fallen by eight per cent in real terms since 2010, according to the IFS.
A Department for Education spokesperson said they have committed £23 billion over 2016-21.
In addition, they said the Priority School Building Programme included "rebuilding and refurbishing over 500 school buildings in the worst condition across the country".
"The Priority School Building programme is better value for money and rebuilding and refurbishing schools at a faster rate than under the previous programme, which is more beneficial for the children and staff who work and study in these schools."
The spokesperson said a new condition data collection, due to be completed by autumn next year, will provide a further update on the state of buildings so funding can be targeted at the most in-need.