Campaigners and parents will march on Downing Street today to demand an increase in SEND funding.
The SEND National Crisis campaign wants the government to better meet the needs of SEND pupils, and bridge the estimated £1.2 billion shortfall in high needs funding in England that has opened up since 2015.
This is clearly a crisis
The group will deliver a petition calling for action to tackle a crisis in SEND provision, in the hope it will push the issue into the spotlight ahead of the government's spending review later this year.
"This is clearly a crisis," said National Education Union general secretary Kevin Courtney, who will join the march.
"Last year, when the NEU won an additional £350m for children and young people with additional needs, the government admitted that 'more needs to be done'. We hold them to those words today. Get on with it."
Paul Whiteman, general secretary of school leaders' union NAHT, warned school funding cuts "have made second-class citizens of a generation of children".
"We are reaching the point where a child with additional needs, be that disability or a mental health condition or behavioural issues, is immediately severely disadvantaged. For these children the idea of fair access to education is nothing more than an empty promise."
The march follows years of warnings by heads and educators about the worsening situation for pupils with SEND.
Previous investigations by Schools Week have exposed the scale of the crisis in SEND funding, with one council leader recently warning that "the whole system will implode" if more money is not found.
Much of the problem in SEND funding stems from the fact that since the advent of education, health and care plans, which cover a broader range of conditions than statements, schools have struggled to keep up with a rising demand for specialist provision.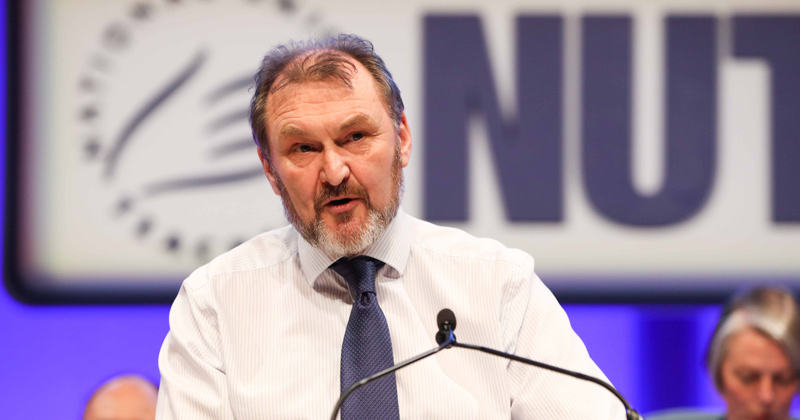 Despite a 33 per cent increase in the number of children requiring additional support since 2015, funding for SEND provision has only risen by 6 per cent in cash terms in the same period. The IPPR North think tank warned earlier this year that SEND funding has been cut by 17 per cent in real terms in just three years.
Local councils forced to make deep budget cuts have also come under fire from parents. In August last year, the High Court ruled that Bristol City Council's proposed £5 million cut to its SEND budget was illegal.
Earlier this month, the education Secretary Damian Hinds launched a "call for evidence" in a bid to solve the funding crisis, but the exercise was described as a "smokescreen".
The SEND National Crisis petition, started by parent Nadia Turki, has amassed over 14,000 signatures. It calls for more funding, particularly for provision for SEND children in mainstream schools.
It follows research which shows that increasingly, dedicated special schools have taken on the bulk of special needs provision, leaving mainstream schools ill-equipped to provide for children.
The petition also wants an independent inquiry into how local authorities place children. Marches are due to take place at more than 25 different locations across the UK.
Nadhim Zahawi , the children's minister, said: "Our ambition is for every child, no matter the challenges they face, to have access to a world class education that sets them up for life.
"Funding for the high needs budget is a priority for this government and we know that councils and schools are facing pressures.
"The education secretary has been clear that we are working closely with the sector as we approach the spending review, we have launched a call for evidence to make sure the funding system is getting money to the right places at the right time and we are revising the SEND Code of Practice to improve ways to identify and meet special educational needs."