Schools will face "inappropriate" pressure to snoop on EU pupils' immigration status from next month, say heads and campaigners afraid of a "hostile environment" damaging relationships with parents.
EU nationals who have not applied for settled status by June 30 will become undocumented and could risk losing the right to work or their children's right to schooling.
Some schools have contacted EU nationals asking for evidence of status, but they don't have to
IT problems and school confusion over new rules could also result in unfair discrimination against staff, including those waiting for the digital-only status in a 305,000-case backlog.
The3million, a campaign group for EU nationals, is urging schools to remind staff and parents from the EU, European Economic Area and Switzerland of the deadline.
The settlement scheme was set up under the Brexit deal, with most EU nationals required to apply to maintain their right to work, enrol in education and access benefits and free healthcare.
But campaigners are worried many have not registered, including those unaware that children must register and workers believing they can rely on national insurance numbers or residence cards.
The campaign group is also alarmed over government guidance telling schools to report "concerns about a particular child's immigration status" to the Home Office, and how it could affect unregistered European pupils.
Pressure on schools 'highly problematic'
A spokesperson for the3million said it was "highly problematic" to put such pressure on schools.
Geoff Barton, the general secretary of Association of School and College Leaders (ASCL), said schools should not be required to "police immigration status".
He said ASCL did not regard the guidance on reporting concerns as encouraging schools to "proactively carry out checks", and said the Home Office was clear it was parents' responsibility to check eligibility for schooling.
The guidance also tells schools they must not refuse enrolment or remove pupils over immigration concerns.
But Paul Whiteman, the general secretary of the National Association of Head Teachers (NAHT), said there was "confusion" over immigration rules, and heads could not advise pupils, parents or staff about applications.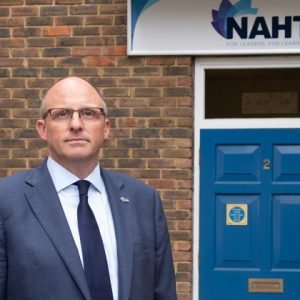 He agreed involving schools in immigration enforcement was "inappropriate" and risked damaging relationships with parents.
Whiteman fears even perceived involvement could result in parents withdrawing their children from schools. The lesson of Windrush was "policies such as the hostile environment can all too easily result in catastrophic consequences".
The Department for Education deleted its controversial migrant children database in March, years after a fierce backlash and Schools Week investigation into secret plans to share census data with the Home Office.
Lack of government guidance 'disappointing'
Julie Moktadir, a partner and head of immigration at law firm Stone King, said it was "disappointing" the government had not clearly spelled out the consequences if children were not registered by June 30. "We don't have that information to definitively advise people."
Moktadir said it was difficult for school HR teams to stay informed about rapidly changing immigration law.
Independent schools do have to carry out pupil checks, however. Claims that one private school asked all pupils to bring in passports last month sparked controversy on social media.
Moktadir said some trusts were also "extremely concerned" about rules for staff.
Stone King advises them to notify school communities about settled status, but staff cannot be ordered to apply or show applications.
Ludi Jones, a French national and languages teacher in Lancashire, said she applied immediately, but had friends unwilling to do so. "It's a massive shift for lots of people to be classified as French citizens working in the UK. Before I was a European citizen working in the EU. Some feel it's unfair."
Schools 'don't need' evidence of EU nationals' status
New staff from the EU will need status checks or sponsored visas from next month. But the Home Office only confirmed recently that schools should not check existing EU employees' status, even if they might lack settled status. Checking EU staff alone would be discriminatory, Moktadir said.
"Some schools have contacted EU nationals asking for evidence of status, but they don't have to," she said. "Schools want to do the right thing but don't want to be discriminatory. I see major confusion."
Narmi Thiranagama, a policy offer with the union Unison, said it was an "anxious and unsettling time" for affected staff, particularly those waiting for decisions to be processed.
A Home Office spokesperson said 4.9 million applications had been approved, with 1,500 staff working on it and 72 organisations handed grants to help hard-to-reach groups.
But he encouraged urgent applications to "secure the rights they deserve", saying the Home Office accepted a range of evidence.
Applicants' rights would be protected, even if their case was still being processed after June 30.