1 – The Gove Legacy
By Mike Finn
Easily the best book on education this year was also the most overlooked. Its high price (almost £40) and dull front cover are likely the reasons why, but they betray the romp that lies inside. Written by commentators from "within" the Gove era – including a super head, the head of a think tank, and a teacher – it rattles over the four years that Michael Gove led the Department for Education. It has the sort of sharp insights a penetrating best friend might offer when they've had a few beers.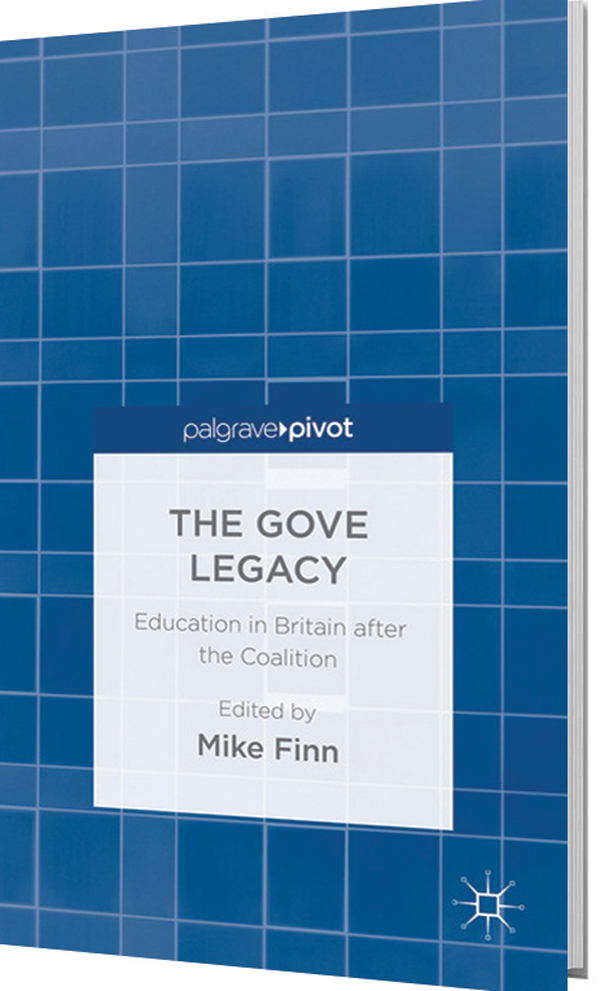 Alternating compliments and insults, it's a bit like being in family therapy for those who lived through the Gove years but the reflection is also soothing, giving an overview of the "why" behind policies that sometimes got lost in the rhetorical storm.
It ends on the question: "If Gove had never existed would it have been necessary to invent him?" It is entirely possible this book will change your mind, whatever your current inclination.
A Christmas gift for anyone who has a visceral reaction when Michael Gove's name is mentioned.
2 – What if everything you knew about education was wrong?
By David Didau
When this book by David Didau, also known on social media as "learningspy", was reviewed on our pages and given just two stars, a crowd gathered to tell the reviewer how wrong she was. David's talent for explaining psychological conventions and the way our brains lead us to follow foundation-less educational fads has, ironically, meant he's amassed a whole heap of followers willing to defend his ideas.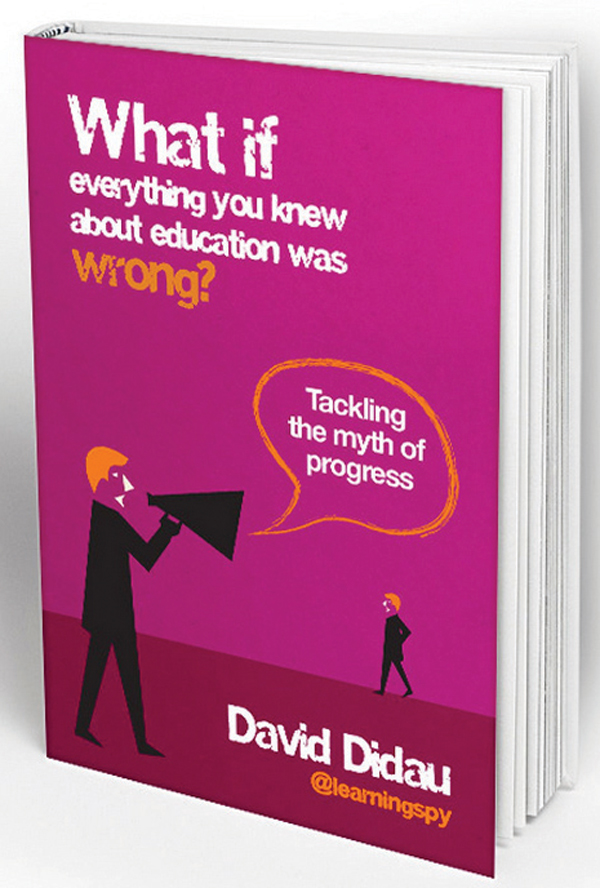 Chairing a debate in which he was a key speaker at the Festival of Education in the summer, it was like being in a room with Charles Dickens – people clamouring over each other to hear him speak, and swooning when he mentioned "cognitive dissonance".
The book is a mighty tome, though. It's not for the faint-hearted. And it's not exactly ground-breaking; others have covered similar ground – for example, Tom Bennett in Teacher Proof and Daisy Christodoulou in last year's breakthrough, Seven Myths. But it certainly is comprehensive and if its position on the bestseller list on Amazon is anything to go by, it's also blummin' popular.
A Christmas gift for people who like to think they're smarter than other people.
3 – This much I know about love over fear
By John Tomsett
Awww, a book about love? And fear? And love over fear? What a total cutie! Throw in the fact that John Tomsett has the charm of a muse and is hugging a child on the front cover, and this book always would sell to educators looking for a more "humane" approach in the current austere climate. And if all that isn't enough – it has poetry in it. For goodness sakes.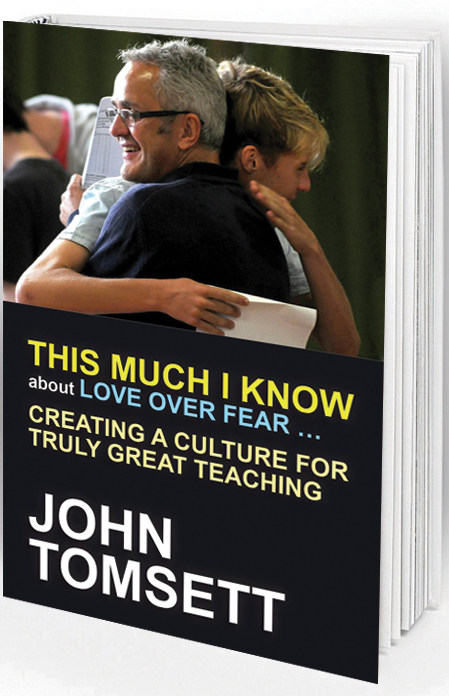 Don't be deceived, though. Tomsett is a headteacher who talks about the difficult stuff, too. The times he screwed up as a leader, the difficulties of leading struggling staff and pupils. It's also footnoted to heck, leaving you in no doubt that these are not just the meandering muses of a man in a school. This is scholarship, with a heart.
A Christmas gift for teachers with a touchy-feely soul
4 – Establishing a new school
By Bill Watkin and Chris Wright
This ridiculously brilliant book has two distinguishing features. One, it is only available as a free downloadable e-book. And two, you will almost certainly not have read it. But you should.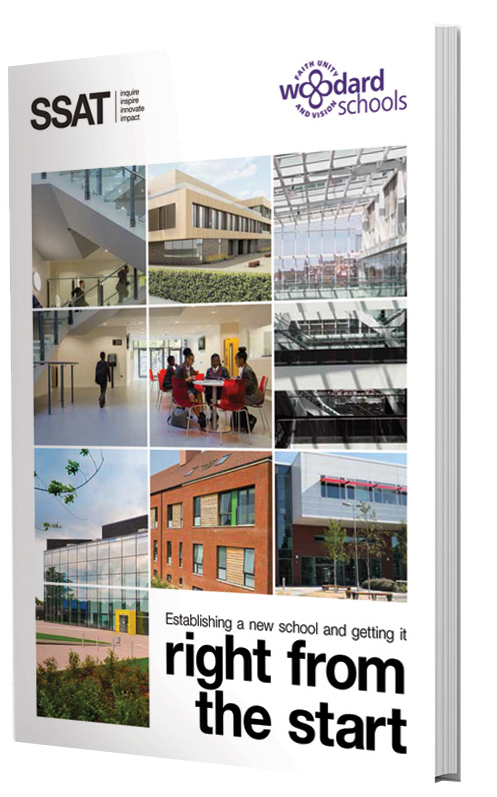 Written by a series of authors, it is one of the best and most comprehensive accounts of how to open a new school. It doesn't just think about the stuff that gets school leaders excited – uniforms and vision statements – but also the "admin" side of things: the finance, the marketing, the buildings. There are also hidden gems, such as Dylan Wiliam's superlative chapter on developing a science curriculum (possibly the best thing I read on long-range lesson planning all year).
Admittedly, there are a few bum notes. Some schools didn't seem to get the memo that this was supposed to be a helpful guide to people building their own establishments and instead have just written whimsical adverts for what they do (here's looking at you JCB Academy).
But otherwise it's a clever, good-looking, smart, and sensible approach to the opening of schools, which is a thing that happens every single year in this country, and for which we have almost nothing written down about how to do it.
A Christmas gift for anyone looking to open a free school
5 – Headstrong
By Sally Coates
On a chilly February day Sally Coates blasted her way on to the front page of The Independent for exposing the "underhand" admissions tactics of schools. She made the claim in an interview, the first of many in advance of Headstrong, a part-biography, part-advice clinic for leaders.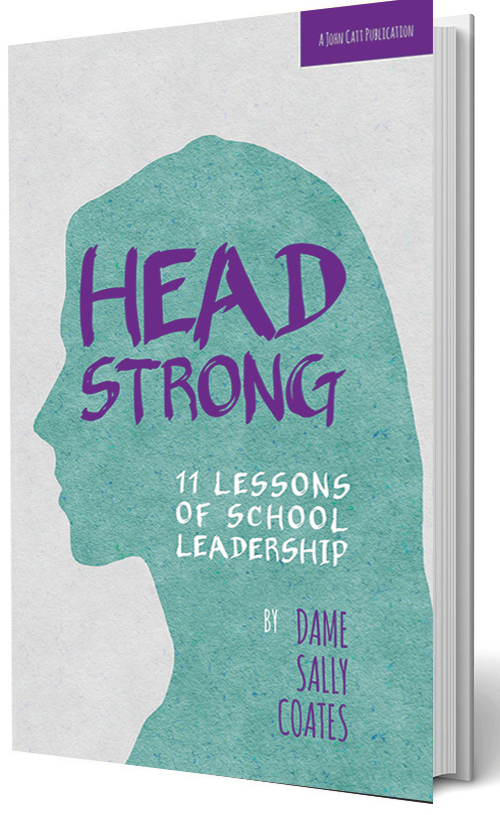 Unafraid to say what she thinks, Dame Sally talks of her ideas about public shaming – sorry, naming – of pupils. (The school she headed ranked pupils in a big list shown on a wall each half term). She talks of the importance of discipline and routine, and criticises several government policies, which is a surprise as Michael Gove roundly praised her at the book's launch.
There is a whole section on uniform. This is unsurprising given that Coates is meticulous about not just what her pupils wear. Once told by an ex-employee that he wasn't allowed to wear brown shoes, I asked when I first met her if this were true. "Yes!" she said proudly, before glancing disapprovingly at my trainered feet.
A Christmas gift for hard-ass leaders who need motivation for a tough year ahead