Attempts to mediate between a Birmingham school and protesters against its teaching on LGBT relationships have stalled following a dispute over the involvement of non-parents.
The row over relationships education at schools across the city has escalated in recent days following an altercation at Anderton Park primary school on Sunday night in which pro-LGBT activists were allegedly pelted with eggs.
Police are also investigating a voicemail message sent to headteacher Sarah Hewitt-Clarkson in which she was accused of being a paedophile, and Birmingham City Council is weighing up its legal options to stop the protests.
Schools Week reported last month that Nazir Afzal, a former leading prosecutor, had offered to intervene in the dispute. Birmingham City Council subsequently took him up on his offer, and he has already met with schools and parents in the city.
I'm not meeting with anyone who isn't a parent because it's ridiculous
But attempts to hold a mediated meeting between Anderton Park staff and parents involved in the protests outside its gates have so far failed because of a row over whether lead protester Shakeel Afsar can attend.
Afsar, who doesn't have children at the school but does have a niece and nephew there, is banned from the school site and is also prohibited from taking part in the protests after receiving a community protection warning, though he has attended the protests since the warning was issued.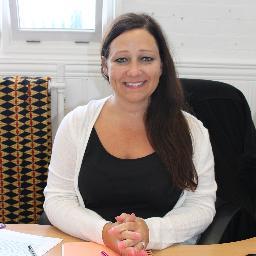 Hewitt-Clarkson told Schools Week she had been "really grateful" for Nazir Afzal's offer of support, but said she'd had to tell him to cancel a recent planned trip when parents refused to attend without Afsar. This, she said, has prompted claims from protesters that she is refusing to meet with parents, which she denies.
"Parents wrote in to say 'we're not coming if Shakeel isn't there'. But I'm not meeting with anyone who isn't a parent because it's ridiculous," she said.
"They say I won't speak to anybody, but we have met with parents."
Afzal told Schools Week that although both parents and the school had agreed to meet, they were "working through the barriers to them meeting which include who else can be present".
Police probe message branding head a 'paedophile'
Police are investigating malicious communications received by Anderton Park last Thursday.
Hewitt-Clarkson told Schools Week she received a threatening message on the school's answerphone, in which she was accused of being a paedophile.
She has previously reported having received threats and abuse online and having to have a police marker on her house because of her refusal to stop teaching pupils about equality.
Police are also investigating reports of assault and criminal damage following an altercation outside the school on Sunday night in which members of the LGBT community were allegedly pelted with eggs.
Activists reportedly attended the school to put up posters with "messages of love and support" ready for the return of pupils on Monday.
Another group then arrived and eggs were thrown at people and houses, the police said.
"An investigation is underway, with officers investigating three separate reports of assault and two reports of criminal damage," a spokesperson said.
"A CCTV review and trawl is taking place, officers are speaking to victims and witnesses to take statements and video footage circulated on social media is being reviewed to establish whether any additional offences have taken place."
Council weighs up legal options to stop protests
Birmingham City Council leader Ian Ward has announced the authority is assessing its legal powers to stop the protests.
Ward said the authority is looking at whether a public spaces protection order or other mechanism can be used to "counter" demonstrations outside Anderton Park, which have now been going for almost eight weeks.
A public spaces protection order, or PSPO, is a legal mechanism by which a local authority can ban certain activities in certain areas if they have or are likely to have a detriment to people's quality of life.
"This absolutely has to stop and I've asked council officers to see if we could use a public spaces protection order to counter these demonstrations," Ward said in a statement.
"If a PSPO is not appropriate, then we will look at alternative options, because the children and staff at Anderton Park have a right to attend school without this daily disruption."
Ward also accused campaigners without children at the school of having "pounced" on the situation "as an excuse to peddle hatred and misinformation".
In response, Hewitt-Clarkson said immediate action was needed.
"I don't really care which department it is, I just want it to happen because the toll this is taking on the staff, children and vast majority of families who are amazing is horrendous," she told Schools Week.
Protests began outside several Birmingham schools earlier this year in response to concerns about "no outsiders", a programme of LGBT lessons.
The programme, which teaches pupils about LGBT relationships and rights, was designed by Andrew Moffat, the deputy head of Parkfield community school, and had been used by other schools across the city.
Though Anderton Park and other schools suspended the teaching of the programme, Hewitt-Clarkson has said her pupils will continue to learn about LGBT relationships and other equality issues during the course of their regular lessons.