Academic researchers could be ignoring the benefits of grammar schools because they are politically biased against them and "out of sync" with the general public, much like experts in the Brexit debate, a controversial report has claimed.
A report by Iain Mansfield, a former civil servant, published today by the Higher Education Policy Institute (HEPI) stated that as a rule educational experts are "from a very narrow segment of society" and don't vote Conservative, which gives them an "unconscious bias" against grammar schools in their studies.
Mansfield's report, published today, states that grammar schools increase social mobility, based on findings such as poor pupils at grammar schools are twice as likely to attend Oxbridge.
Many academics have disputed the report's findings , with one education research expert now stating it is "insulting" to suggest data that has weighed the argument against grammar schools was not reached objectively.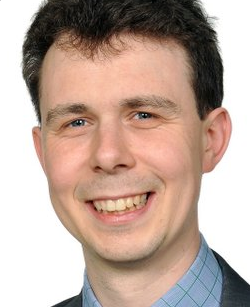 Mansfield, who wrote the report "in a personal capacity" according to the foreword, asked why academic researchers are "so out-of-sync" with the general population's view on grammars.
He cited a NatCen poll which found "more than twice as many people support proposals to bring back grammar schools than opposed them".
This appears to reference that study's finding that 53 per cent of respondents were in favour of grammar school expansion. However Mansfield did not cite NatCen's other finding that 61 per cent of the same respondents opposed the idea of selection, which the study acknowledges as a confusing discrepancy.
Mansfield's report stated that academics are out of touch with the general public because "by their nature, they are overwhelmingly from a very narrow segment of society" due to their university education and high income.
He added there was "an obvious comparison to Brexit", with its "overwhelmingly Remain 'establishment'". Mansfield won £100,000 from the Institute for Economic Affairs for the best blueprint for leaving the European Union in 2014.
Academic researchers are also likely to be "unrepresentative politically", he said, citing a Times Higher Education survey which found seven per cent of academics voted Conservative compared to 54 per cent who voted Labour at the last election.
The report stated: "None of this is to suggest that the views of experts are not genuinely held; however, such discrepancies should make us alert to unconscious bias, just as we would, rightly, be cautious in the case of an all-white panel propounding upon how to improve the life chances of a BME community."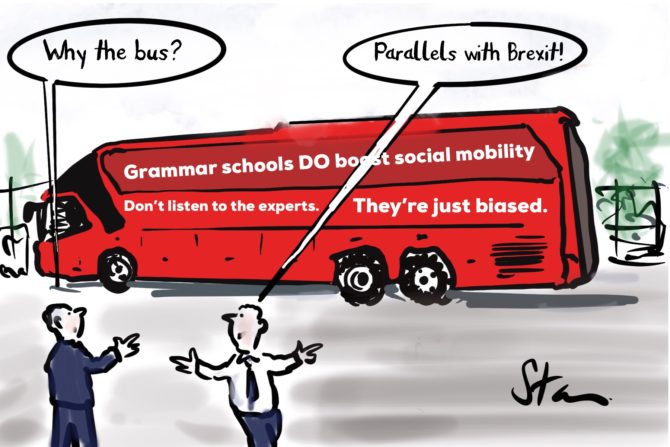 A blog by Mansfield from last year describes him as a Conservative councillor candidate.
The accusations have angered many in the academic community. Stephen Gorard, professor of education at Durham University and a specialist in research methodology, said the research on grammar schools so far had genuinely been carried out by professionals "simply trying to find the answer."
"It's insulting. It's not about beliefs and opinions.
"I don't care if grammar schools work or not. It's not that the data is one-sided, it's that the academic evidence is pretty much at a consensus on this."
Mansfield also suggested the Department for Education should commission further research on grammar schools with a research team or advisory panel in which there has to be "at least one supporter and one opponent of grammar schools", to reduce the potential for unconscious bias.
But Gorard said such projects "shouldn't have researchers who care that much about what the findings show. It should be people who don't care either way, except for what the data shows."