The government's spending watchdog has criticised the Department for Education's green ambitions after it quietly slashed a climate change programme's budget by more than £85 million.
National Audit Office bosses have warned the DfE its sustainability goals are at "risk of being deprioritised or traded-off when making decisions" in a damning report published today.
It found the department "does not know what contribution" its climate change schemes will have – even though education settings produce 37 per cent of public sector emissions.
The NAO also said school leaders – whose buildings are said to be in "poor condition" – are being allowed to use government cash from energy efficiency schemes on alternative projects.
It argued the department is failing to adequately fund green programmes – despite pledging to make the UK "a world leader in sustainability across the education system" two years ago.
'Mismatch between funds and climate change goals'
"There is a mismatch between the funding allocated for this work and the ambitions of the strategy," the report argued.
"DfE descoped two projects to align with what it could deliver, including the resilient schools programme, which is designed to identify low-cost ways to increase the resilience to climate change of the existing estate. In August, DfE reduced the project's budget from £90.5 million to £4.6 million."
This comes after the department launched its own sustainability and climate change unit (SCCU) in April 2021. The team was charged with embedding "sustainability into DfE's operations and policies".
The department subsequently published its sustainability and climate change strategy, which set out 143 commitments its agencies and public bodies must take over the next eight years.
Among them are promises to ensure all new school buildings are net zero by the end of this year and to develop standards for retrofit and repair by 2025.
Schools struggle to prioritise sustainability
But the NAO report has revealed that "where funding was approved for projects, DfE has had to scale them back due to a lack of staff" following a cross-government cash squeeze.
In the last financial year, SCCU's budget was cut by 15 per cent. This "reduced its staff, contributed to delays and degraded the unit's delivery confidence in some projects".
The report also noted that ministers have "focused capital funding on improving the condition of school buildings", after recognising "safety risks" within the school estate.
"Many of the buildings are in poor condition and consequently headteachers, academy trusts and local authorities find it difficult to prioritise sustainability improvements when using capital funding.
"DfE provided a one-off £447 million 'energy efficiency' allocation in December, but schools can decide to spend it on other capital projects."
Strategy 'unlikely' to meet climate change target
SCCU believes "18 of 19 [strategy] commitments marked for delivery in 2022 and nine of 47 marked for delivery in 2023" have already been completed.
Six net-zero schools have been built so far, while a further 28 are in construction. The department also "intends to rebuild 500 primaries and secondaries by 2030". The number equates to about two per cent of the school estate.
But the NAO said "DfE does not know what contribution its current schemes will have on reducing total carbon emissions across the sector".
The watchdog stressed the programmes are unlikely to "bring the department close to achieving the 75 per cent reduction which the government is targeting across the public sector".
"As it stands there is no plan in place for achieving the scale of decarbonisation across the education sector that is needed for DfE to make a proportionate contribution to government's targets.
Report findings labelled 'unacceptable'
"We have seen limited evidence of oversight for the portfolio and strategy above SCCU, which puts sustainability at risk of being deprioritised or traded-off when making decisions."
The report also claimed the DfE "is still working to develop a good understanding of the climate risks that schools are exposed to" following a "lack of sufficient investment" in this area.
It knows that 10,710 schools have a significant chance of flooding, "which could be anything from a few inches to a few feet of water". This is expected to rise "to at least 13,662 by the 2050s".
As part of its recommendations to ministers, the NAO called for a "clear evidence base of what sustainability measures work in schools" to be developed.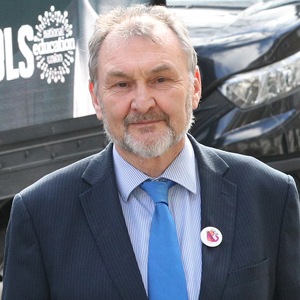 It also urged them to publish a decarbonisation plan once an emissions target is in place and to "align resources" to ensure "the relationship between funding and ambitions is realistic".
Kevin Courtney, joint secretary of the National Education Union, branded the findings "unacceptable. Cutting the budget of a project aimed at introducing low-cost ways to increase resilience of the existing estate to climate change … is incredibly shortsighted."
When asked about the report's findings, a DfE spokesperson stressed the department has "already improved its building specifications so that they are better than national standards".
She added all of newly constructed schools "are net zero in operation" and that ministers are "assessing emissions and the risk posed to schools by the impacts of climate change, like flooding. This will allow us to set targets and take action efficiently and with least disruption."