New benchmarking assessments should be used to provide "contingency grades" if summer exams cannot take place for most pupils, a think tank has suggested today.
The Education Policy Institute say that while the government's action of pushing exams back three weeks will make up for some lost learning, on its own it is not enough.
Regulator Ofqual is currently working with the Department for Education, exam boards and school leaders on plans for the exams as well as a "range of options for different scenarios".
Here's a speed read of how the EPI thinks the problems can be solved
1. More optionality in papers
The EPI say this will give pupils a better chance of answering questions on the content they have covered.
While they accept this approach carries risks – which Ofqual set out in its consultation – as it's not a "normal year" extra efforts "must be made to pursue the best possible outcomes for pupils".
Ofqual referred to research in their consultation indicating more question choice would "most disadvantage the students who are already likely to perform less well in 2021".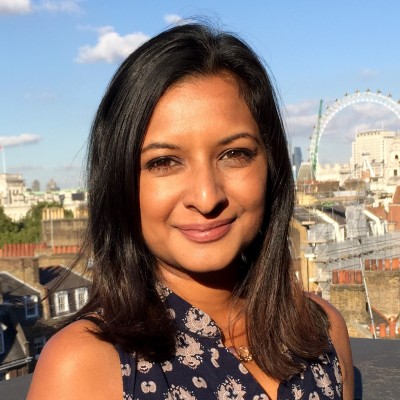 But EPI said: "We consider that the risks to pupils in navigating exams with more questions can be mitigated by allowing schools to guide pupils to the relevant questions or only putting certain sections in front of pupils."
They acknowledge there could be some challenges for exam boards around this but say it is "crucial" this option is not taken off the table during discussions.
The DfE should provide a short-term increase in funding, the think tank says, to ensure exam boards have the capacity to amend exam papers now, and to mark more complex papers over the summer. "This might mean providing optionality in some exams but not others."
2. Allow some grade inflation
The EPI says this is the fair because the 2021 cohort will be competing for jobs and education against the 2020 cohort– which saw grade inflation as teacher assessed grades were allowed to be used after the exams U-turn.
They say this should be pinned between the 2019 and 2020 cohorts with a "particular focus" around the grade 3 and 4 boundary.
Ofqual's chief regulator made the case for "more generous" grades next year and beyond last week.
3. Ensure multiple papers are spaced out
EPI say this will allow students who either missed the first or second exam in a single subject, to comply with Covid-19 guidance should they be off self-isolating, to potentially have an exam to fall back on.
"The exam boards already have Special Consideration processes in place for adjusting grades in similar circumstances."
4. If exams are cancelled, use benchmarking assessments …
The think tank suggests that these new assessments would be set by exam boards, but schools would have the flexibility to decide which components to give to their pupils "so that they are only assessed against the content they have covered".
They would take place in the spring and replace mock exams, acting as a set of back up grades.
Exam boards would also provide schools with a marking scheme for teachers to mark papers within schools and heads of department would provide moderation.
To avoid "potential gaming", the assessments for each subject should take place on the same day and exam boards should only release grade boundaries if national exams cannot go ahead in the summer for all or a significant proportion of pupils.
And where it's just a small minority of pupils who cannot sit national exams, the EPI recommends the existing special consideration policy should apply.
The report states: "The government, in consultation with exam boards, should decide the precise threshold that would determine when to move from Special Consideration to the use of benchmarking grades."
5. … but this isn't the perfect solution
EPI states the plan won't compensate for pupils who have needed to self-isolate for longer periods of time. And neither would it provide a set of standardised results across the country.
"We also know that moderation of centre level marking comes with some uncertainty. But it is important to recognise that the system will need to live with some level of variability in results given the exceptional circumstances of this year," the report adds.
"It does, however, provide an acceptable 'Plan B' if national exams are cancelled and it can do so within the constraints and capacity of the existing system."
6. 'Urgent' research needed into teacher grades
EPI say they are "unconvinced" teacher assessment would provide "a more reliable or consistent set of grades than the exams themselves".
They say using them should be avoided until there is more evidence about their reliability and impact on different demographics of pupils, adding that further research is "urgently" needed to measure teacher assessments' robustness, particularly in relation to GCSE exams.
They say the 2020 set of results – which led to the highest of either the centre assessed grade or the moderated grade to be awarded – gives an opportunity for this analysis.
7. Use unspent £140m to further subsidise tutoring
On top of their exams suggestions, they also say using the £143m under-allocation from the National Tutoring Programme, as revealed by Schools Week, the government could increase the subsidy for schools so they only have to pay 10 per cent for tuition, instead of the current 25 per cent.
EPI also suggest that additional funding should be made available next academic year to support 2021 students with any necessary catch up they need in their first year of college or university.
What DfE and Ofqual say
An Ofqual spokesperson said the regulator is continuing to discuss contingency options "for all likely scenarios" and expect to provide advice to the government to "enable it to determine and confirm contingency arrangements for 2021 with the sector this month".
DfE say over the "coming weeks" they will jointly identify risks to exams and the measures "needed to address potential disruption".