None of the £10 million pledged today to improve the quality of teaching in four areas of England is new cash from the Treasury, and up to half of it will be given to expanding academy trusts, it has emerged.
Boris Johnson announced today that the government's "levelling up" agenda would include "more support" to improve teaching in Plymouth, Ashfield and Mansfield, South Sefton and North Liverpool, and North Durham and City.
But the Department for Education has now confirmed that up to half of the £10 million pledged for "intensive support" in those areas will come from the already-announced £24 million trust capacity fund (TCaF), which exists to encourage academy chains to take on more schools.
The DfE said £5 million from the TCaF will be ringfenced for trusts that agree to take on schools in the four parts of England highlighted by the prime minister. The rest of the capacity fund is available for trusts expanding anywhere in England.
The government said it selected the areas because they had a low proportion of pupils attending 'good' or 'outstanding' schools, but had "high potential for rapid improvement".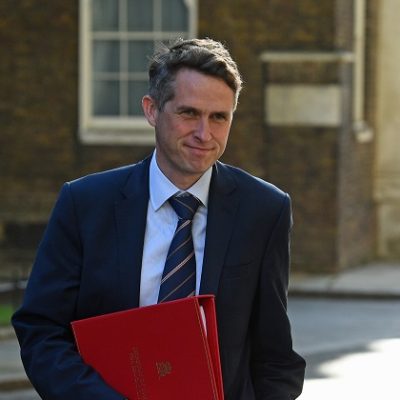 Remaining cash will go to existing projects
The other £5 million from the £10 million pot is from existing DfE budgets.
It will go towards existing school improvement programmes, like national leaders of education, to support schools in the four areas.
However, the DfE said it had not finalised how it would be allocated or which organisations it would be awarded to.
Education secretary Gavin Williamson announced last month that the annual trust capacity fund would increase from £17 million to £24 million in the 2021-22 financial year. Applications for the fund opened today.
Williamson said he was "determined to focus this government's resources on the areas of the country where the number of pupils in 'good' or 'outstanding' schools is lower than average, as we build back better and recover from the impact of the pandemic".
"I am encouraging all school trusts today to consider applying for funding to expand and support more schools, particularly in those areas of the country where there are still too few opportunities for children to attend a great school."