An £18 million extension of the opportunity areas programme and £10 million to improve teaching quality in four other areas will form part of the government's "levelling up" agenda, the prime minister has announced.
But leaders this week spoke of their frustration with "piecemeal announcements being portrayed as though they are a grand vision".
Boris Johnson has committed to publishing a "levelling up white paper" later this year, but government departments are expected today to announce "a range of new policies", some aimed at improving access to high-quality education.
However, one of the main announcements so far is an extension of the social mobility opportunity areas programme, which is already in its fourth year.
Under the scheme, which has received £90 million in funding since its inception, 12 areas of the country receive extra government funding and support to improve educational outcomes and job opportunities.
MPs cast doubts on the effectiveness of the programme in 2019. But ministers have since announced that they are considering wider rollouts of schemes piloted in the opportunity areas.
£10m for teaching quality, but policy details scarce
The government has also pledged "more support" for local authorities to improve the quality of teaching, which is "backed by £10 million".
This funding will be targeted in Plymouth, Ashfield and Mansfield, South Sefton and North Liverpool, and North Durham and City. However, it is not clear whether the money will go to councils themselves, or to schools.
Schools in these areas "will also be encouraged to join multi-academy trusts", but again, the government has not said how this will be done.
It comes after education secretary Gavin Williamson announced a series of policies to revive the government's academies drive.
These included plans for a consultation on bringing schools with three consecutive 'requires improvement' ratings into "strong" trusts, and measures to encourage schools to temporarily join multi-academy trusts to "try before you buy".
Johnson said his government had "renewed its commitment to levelling up and tackling the issues that really matter to people"
"Making sure our children get the best possible education, transforming our town centres and correcting the regional imbalance of public sector roles – this is levelling up in action."
Heads reject 'piecemeal' approach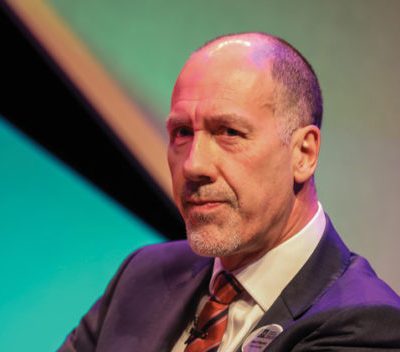 But Geoff Barton, general secretary of the ASCL school leaders' union, said: "While we welcome any commitment to education, it is slightly frustrating to see piecemeal announcements being portrayed as though they are a grand vision.
"Where is the big plan for our schools, colleges, children, and young people that delivers on the government's rhetoric about 'levelling up' opportunities for all?
"It wasn't in the Queen's Speech, and it isn't in this announcement either. The prime minister needs to set out a truly ambitious plan – and the Treasury needs to fund it."