Ofsted has just descended on the most challenging school in the WISE Academies trust, and CEO Zoe Carr is sat here, offering me branded cupcakes at one of the trust's other primaries, Town End Academy in Sunderland.
Welbeck Academy, where the inspection is taking place, has 77 per cent pupil premium students and an attendance problem.
You can go, I tell her – we can do this over the phone. "No – they have got an amazing leadership team," she replies, in melodic Mackem tones. "I was with them all day yesterday. They are so calm, they are so prepared. I've had a little telephone conversation. It is going well."
It hasn't been easy to get to this stage, she admits: "I think the higher the level of deprivation, the more challenging it is to get the right leadership."
This situation has meant Carr doing a stint as headteacher of each of the seven schools in her trust at some point. In 2011, she returned from maternity leave to her headteacher role at Town End, only to discover that the newly formed trust, WISE Academies, was already in crisis. She stepped up to lead it, first as acting CEO, then officially, and has since worked her way from struggling primary to struggling primary, taking on the headship herself until she could recruit the right leader.
"In the early days I think there was a case of 'I need to do whatever it is to keep that plate spinning so the whole organisation just manages to sort out what it needs to sort out'," she says, matter-of-factly.
Carr is cheery, calm, and gives off the impression that nothing is too difficult. I have to drag out the story of her sudden promotion six years ago (with a nine-month-old and a two-year-old at home), which led to such dramatic improvements that she was awarded an OBE for services to education in December.
There's always a solution – we're never defeated by anything
Part of her reticence is that she doesn't want to malign former colleagues, so she skims over much of the detail. In short, however, in the space of five years, she took WISE Academies from being investigated by the EFA (now the ESFA), to being invited to make an EFA-branded video on how to maintain good financial health. 
The trust's financial history is no doubt the reason she is keen to impress that the fancy cupcakes were home-made by Linda Jobson, the trust's business and governance officer, who is basically "everyone's mum". The orchid on the table is from Morrisons and was paid for out of Carr's own pocket. The only reason the trust wouldn't take on a school, she insists, is not poor results or demographics, but financial deficits that she feels would be unfair to spread over the schools already in the trust, which have been diligent with their own finances. 
She presents the EFA video with her chief finance officer, Fiona Hardie, who left the trust in November ("I'm still grieving," she admits – and I don't think she's joking). She credits Hardie as one of the trio who turned the trust around. Hardie managed the finances, operations director Gary Robinson professionalised the governance, while Carr focused on the schools.
One of the trust's biggest mistakes had been rapid growth without leadership capacity. While she was on maternity leave, WISE had expanded from its initial two primary schools, Bexhill and Town End, to take on two more in the space of three months – Hasting Hill, which was in special measures, and Welbeck, which had never been above the floor standards. 
"I found myself in a situation where the trust really had grown too quickly, taking on these two extremely challenging schools, and I had no heads really who were any good in any of the schools," she recalls.
Under her leadership, the schools achieved the best results in their history. 
"Lord Nash spoke about us in the House of Lords," she adds, in the kind of mock surprise that reveals she's really quite chuffed, "and Nicky Morgan spoke about us at the Academies Show, just about the rates of progress that our pupils had seen."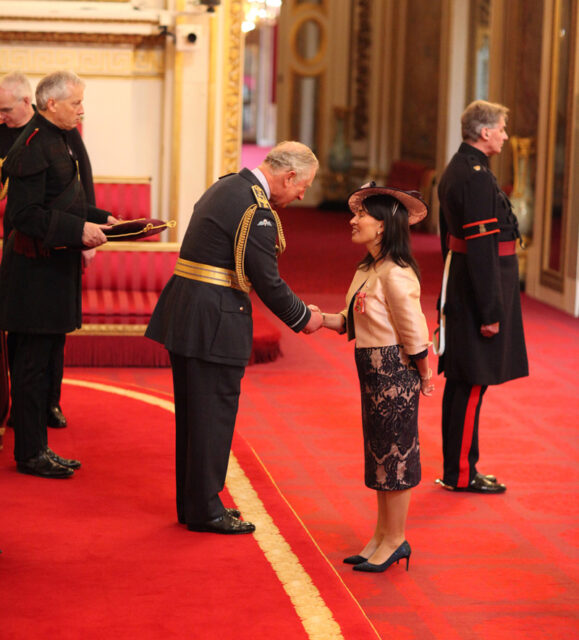 So how did a local girl, who'd worked as a teacher then a deputy head, but had never had any management training, succeed in turning around a struggling academy trust? 
"Well, I think there were times that I felt pretty close to the edge in all honesty!" she admits. "I became acting CEO. And I'd had two children under two. So that was a challenge.
"That autumn term in particular, because the children weren't sleeping well and whatnot."
Her parents and in-laws are a source of support. "We live here," she says, pointing to a spot on the table with her hand, "and my parents live two miles that way, and my husband's parents live two miles that way. So bless them, I drop the girls off in the morning, and sometimes my parents take them into school. Sometimes my husband's parents take them into school. And then my husband picks them up at the end of the day. I couldn't do the job without them. I really couldn't."
She's generous in praise for her team, too: "I know that the two regional hub directors we've got now will absolutely just walk over hot coals for this organisation. And so will our heads – because they are so committed to the wider organisation."
Her attitude doesn't seem to be based on blind faith – more likely from being demanding over whom she hires – if the fact that she's run schools for months at a time while holding out for the right headteacher is anything to go by. The kind of leaders she's looking for are those with the attitude that "when the chips are down, are you prepared to do whatever this trust takes, go wherever you need to go, to make sure that we manage to go from strength to strength as an organisation so our children get the best possible deal?"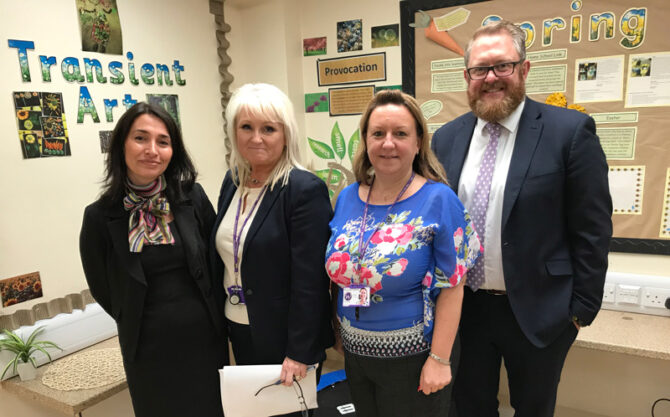 Now they have good heads in place, the trust, she says, slightly tongue-in-cheek, is focusing on "parent-proofing education for children". In other words, getting children ready for phonics and literacy before they even start school. Every school in the trust – currently seven primaries, but 13 from September – is setting up early-years provision for the two years leading up to reception.
Nichola Fullard, head of Town End Academy and its teaching school, says that some children arrive in their pre-school provision at two unable to walk or even respond to their own name. These are not kids with special needs; "some of it is just poor parenting".
They use a programme called Launchpad to Literacy. It's a system that tracks each child's progress against a matrix of stages that are required before a child can learn to read and write. 
WISE is basically "doing what you would expect good parents to be doing with their children. We're taking the lottery of parents out of the mix," adds Carr, choosing her words carefully, aware that it's tricky public relations territory.
We're taking the lottery of parents out of the mix
Fullard and Diane Jeffries, the trust's head of early years, give me a tour of the pre-school, which is decked out like an Early Excellence showroom: toys made of natural materials, wicker baskets filled with string, sticky tape and fabrics, and even a tent.
Town End, the school we're visiting, is one of the trust's two founding schools, and has a key stage 2 combined attainment score a whopping 20 per cent above national average. With just 42 per cent on the pupil premium, Town End is "easy" says Carr, laughing to acknowledge the ridiculousness of the context, in which nearly half of pupils on free schools meals seems low (the national average is 14 per cent).
Welbeck, where the Ofsted is taking place, achieved 47 per cent combined attainment last year, but has seen a "huge difference" in readiness for phonics and literacy since starting its pre-school literacy work, says Jeffries.
Attendance is a "challenge", but the rate has jumped up to 96 per cent in recent weeks, helped by the new "walking bus", where the teachers go round knocking on doors and walking children to school.
"Unless we address the barriers that they have to learning, then they're not in a place to learn," Carr explains. "We employ attendance officers, counsellors, we do all of the things that often local authorities have not got the resource to do. We have to use our pupil premium to do it."
"You have to work incredibly hard in schools the likes of what we serve, to actually do everything you possibly can to overcome any barrier that is presented. There's always a solution – we're never defeated by anything. We have to find a way to overcome just any challenge, really."
Its a personal thing
What's your favourite book?
The Bible! Or, if I'm being more relaxed, To kill a mocking bird by Harper Lee.
If you could escape anywhere for a month, where would you go and why?
The middle of English countryside, in the sunshine with my husband, two young daughters and two yellow labrador puppies.
Who was the teacher who most influenced you at school? 
Mrs Laing, who she made me learn my times-tables by heart in primary school.
What do you consider a good gift?
A spa day.
What film star/pop star did you most relate to in your teens?
Wet, Wet, Wet. Particularly Marti Pellow…
What would you have done if you hadn't become a teacher?
Something in the countryside, working for the National Trust perhaps.
What slogan would you put on a billboard for everyone to read?
"If a job's worth doing, it's worth doing well." That's mam's motto – I always tried to adhere to it.
CV
2018 – present: Ofsted inspector
2013 – present: CEO, WISE Academies
2011 – 2012: Executive associate headteacher, WISE Academies
2008 – 2011: Associate headteacher, Town End Academy
2004 – 2008: Deputy headteacher, Town End Academy
2002 – 2004: Advanced skills teacher, Sunderland local authority
1995 – 2004: Teacher, literacy leader, RE leader, Broadway Junior