Education secretary Nicky Morgan got behind a campaign to boost maths and physics when she told a group of students from University Technical College (UTC) Norfolk that both subjects could lead to many career options.
Five students from the UTC, including Maddie Newman,14, were invited to the launch of the three-year government Your Life campaign, held at Google's London headquarters.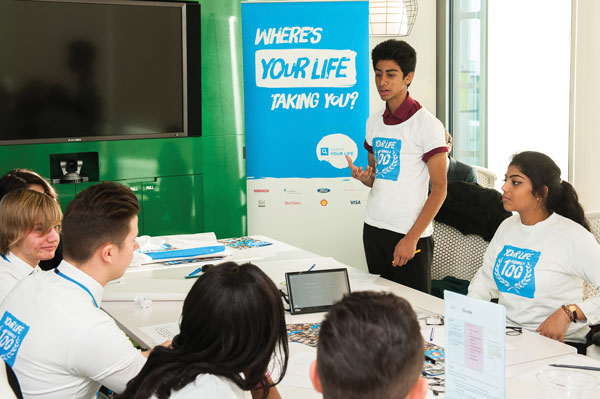 Maddie is planning to study physics and maths at A-level, she said, "because I find them interesting and challenging. I definitely think it's a good thing that the government are pushing them because it feels like they're being valued as subjects . . . and we students are being valued too."
The campaign, backed by more than 200 businesses, is trying to raise awareness by promoting role models, creating mentoring programmes and providing work placements.
Ms Morgan said: "The skills taught by subjects such as maths and science are some of those most valued by employers and universities."
Main pic: Nicky Morgan talks to students at the launch of 'Your Life' at Google's London HQ