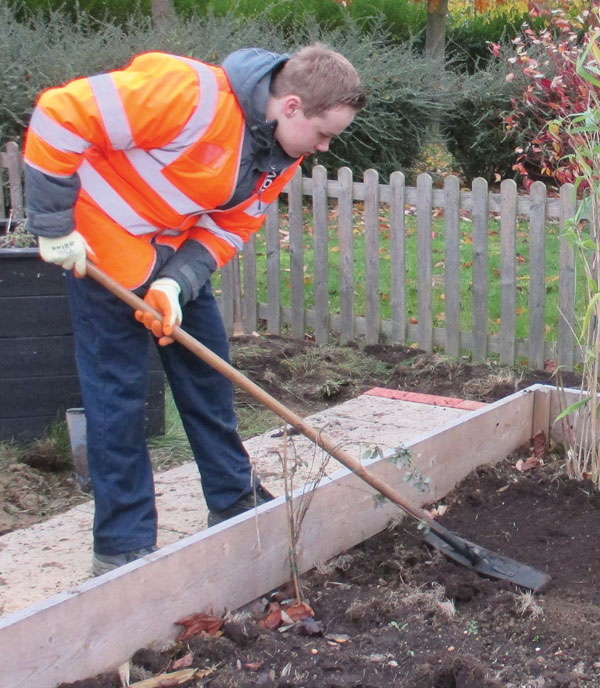 A Peterborough care home will soon get fresh organic fruit and veg from new school gardens at Stanground Academy.
The new garden is part of an environmental project at the academy headed by design and technology teacher Mike Schofield, who has spent the past six months securing donations and assistance from volunteers.
Stanground's principal, Ged Rae, said: "I am delighted to see our garden taking shape. Mr Schofield's organisation and enthusiasm has been infectious, transferring on to staff and students. I am sure that this will be a place that many people enjoy for many years to come."
Donations came from Jewsons, Bobbies, B&Q, Marshalls, Peterborough Council and Eurovia, who provided a construction team and gave first-hand advice to year 10 students.
So far 1,250 bulbs, seven fruit trees, vegetables and various shrubs have been planted.
Pic: Volunteers and students at Stanground Academy in front of their new gardens