A year 7 pupil from Altrincham Grammar School for Boys has won a national competition on innovative uses for unwanted materials.
Daniel Clamp, 11, took the top prize in the secondary schools category with a candle holder that amplifies light through a polished trowel head.
More than 500 schools took part in the competition, part of Waste Week 2017, which aimed to raise awareness of how to reduce waste by giving unwanted materials a new lease of life.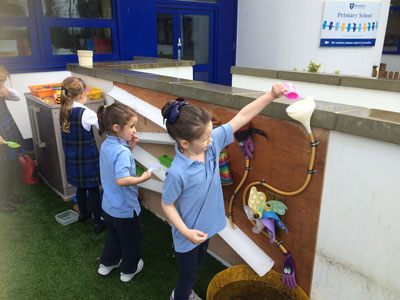 Beaulieu primary in Jersey won the primary category with a water exploration board for their foundation and key stage 1 pupils to use in their outdoor learning area.
The competition, run by EDF Energy, was judged by head of digital innovation at the company, David Ferguson, and Katy Newnham, the chief executive of social enterprise, Wastebuster. Each of the winners received a £300 Amazon voucher.
"Daniel's upcycled candle was an innovative design, and we are delighted that he has been rewarded for his efforts," said a staff member from Altrincham grammar. "The whole class really enjoyed taking part in the competition, and we'll definitely look to take part again in future."