Primary pupils from a north London school took to the stage in the West End as part of a Camden council initiative to encourage local children to become more active.
In a bid to increase their heart rates, 15 children from Argyle Primary School joined the cast of the hit show STOMP at Ambassadors Theatre for on-stage brushing and stomping exercises.
The event was part of an initiative by Camden council to increase the exercise taken by local young people and residents.
Fraser Morrison, STOMP's casting director, said: "Our show is based on movement and activity, so it was a natural link to join forces with Camden and with Argyle school for a campaign to get people more active."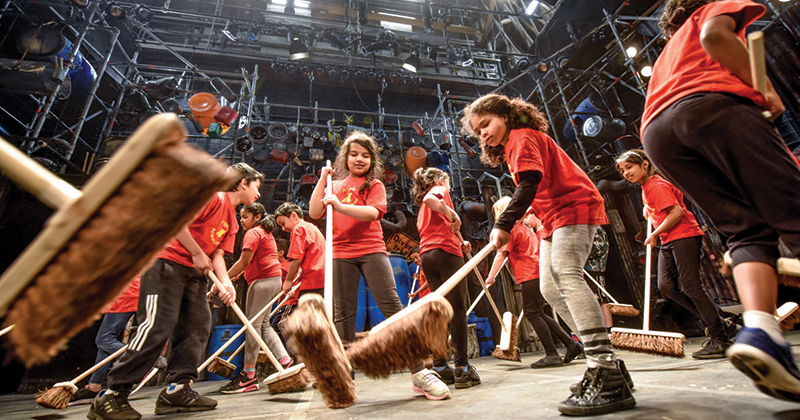 STOMP – which celebrated its 25th anniversary last year – uses objects such as bin lids, brushes and shopping trolleys to create a beat.
"We cover several miles on stage every night, in which we try to convey the fun, excitement and exhilaration of physical exercise, whether you are sweeping the floor briskly with a broom or zipping through the supermarket on your shopping trolley," Morrison said.
Camden council recently implemented the daily mile project in local schools, which aims to get every child spending 15 minutes per day running, jogging or walking on top of their regular PE lessons.
Argyle pupils walked from their school in King's Cross to the West End theatre to complete their daily mile quota.
Jemima Wade, Argyle's head, described it as a "daily mile with a difference for our pupils. Physical education, culture and arts are all something we are passionate about and it was fantastic to have been able to combine them all."