Primary schools will not be expected to adminster times tables tests for year 6 pupils next summer, despite an expectation that the tests would be introduced in May.
The Department for Education (DfE) sent an email to schools yesterday, not long after Justine Greening was announced as the education secretary, to "reconfirm" there would be no "statutory requirement" on schools to do the tests next year.
When the times tables tests were first announced by former education secretary Nicky Morgan in January, the DfE said the tests would be "rolled out across the country in 2017".
A contract notice for potential suppliers of the online check said it "envisaged that the test will be sat by pupils in May 2017".
Material presented by the Standards and Testing Agency at a "supplier engagement day" for the tests, seen by Schools Week, again puts the May date as the planned "delivery" date for the tests.
But a DfE spokesperson said today this communication to potential suppliers was the "earliest" date they would be expected to provide the tests.
He also said schools were "never told" the tests would be introduced next May, and insisted it was not a change in its position. He said the date of 2017 put forward in press releases referred to the 2017-18 academic year.
Schools were also reminded yesterday of the date for the year 7 resits – which will be brought in for year 7 pupils who "do not meet the expected standard in English and maths" in their year 6 tests – will be September 2017.
The spokesperson said:  "As part of our routine communications with schools we reiterated previous communications that the planned multiplication check and year 7 resits will not be introduced as a statutory requirement in the next academic year. We will continue to engage with the sector regarding the plans and provide more detail in due course."
Schools Week understands 115 primary schools took part in a pilot of the times tables check last month.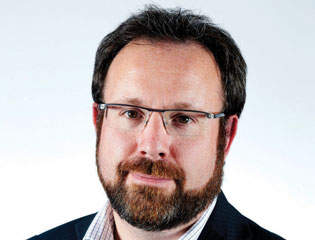 Russell Hobby, (left) general secretary of  the National Association of Head Teachers , said the "clarity on the times tables tests is very welcome".
But added: "Children should know their timetables fluently, for sure, but this should not be driven by yet another high stakes accountability measure. Teachers are already teaching times tables and most of them are achieving the outcomes by year four rather than year six. Let's focus on making sure they have the resources and guidance to succeed.
"Delays to the implementation of the resits are also welcome but the main point of concern is Autumn 2017 and we have no further clarity on this. We would like to see the government go further and abolish them altogether. They are unnecessary, burdensome and risk branding children as failures before their time at secondary school has begun."