Texting parents about upcoming tests and homework deadlines can boost secondary school pupils' maths results by an extra month of learning, a new trial has found.
The Education Endowment Foundation (EEF) today published the results of the Parent Engagement Project (PEP), which involved almost 16,000 pupils in 36 schools, alongside six more independently-evaluated projects.
Researchers from the University of Bristol and Harvard University, who led the PEP trial, sent parents about one text per week (30 per school year) with information such as dates of upcoming tests and warnings about missed homework.
The messages also gave parents "conversation prompts" to encourage them to chat with their child about what they learnt that day.
Pupils who received the intervention were found to have made an additional month's progress in maths, compared with a similar group whose parents did not get the texts. Child absence rates were also reduced.
The EEF said the intervention would cost at most £6 per pupil across the school year, suggesting that texting parents could be a "straightforward and cost effective" way of improving attainment through parental engagement.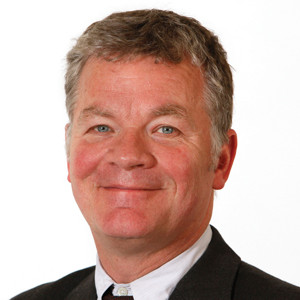 Sir Kevan Collins (pictured right), EEF chief executive, said: "We know that it can be very difficult to get parents more involved, particularly when their children get older.
"It would seem the simple and cheap approach of regular texts could be a better bet for schools than expecting parents to turn up at school for classes of their own."
Raj Chande, project manager for the PEP, said: "We think this is just the tip of the iceberg of what can be done with this approach and the best part is that most schools in the country already have the mass texting platform they need to implement it."
Evaluations of two more EEF trials looking at parental engagement, through face-to-face programmes, found no evidence of improving pupils' attainment.
The Parent Academy trial, delivered by the University of Chicago, got parents to participate in 12 classes over the school year to try to equip them with skills to support their child in numeracy and literacy.
Although no impact on pupils' results was found, the study found by giving financial incentives (of £30) to attend each session, parental behaviour improved and attendance increased to these types of groups.
SPOKES (Supporting Parents on Kids' Education in Schools), delivered by Plymouth Parent Partnership and the University of Oxford, gave parents of struggling readers, aged five or six years old, ten group sessions to help them support their children's learning at home.
No overall improvement in reading scores was found, but the EEF said there were some "promising" results for boys, and for children on some longer-term measures, meaning it could be effective in terms of key stage 1 literacy scores.
Engaging parents has the potential to have a significant impact on results
Collins added: "Taken together, these three results give us hugely useful insights into how we can better engage parents with children's learning – which has the potential to have a significant impact on their results."
Also published today were the results of an EEF trial which assessed if participation in groups like the Scout Association, Sea Cadets or St John Ambulance could have an impact on exam results, as well as wider life skills.
More than 7,750 pupils from 71 schools took part in the Youth Social Action trial, delivered by the Youth United Foundation. Researchers found no evidence of benefits to academic skills, but students were found to get a "small positive impact" in skills such as self-confidence and teamwork.
Three more evaluation reports were also published today:
The Let's Think Secondary Science programme, delivered by Let's Think Forum, helps teachers develop the thinking and scientific reasoning skills of their students. It found no impact on science test scores.
No evidence of impact on key stage 2 maths results was found for the Affordable Maths Tuition programme, which offers one-on-one tutoring pupils via the internet from trained maths graduates in India and Sri Lanka.
The Hallé SHINE on Manchester programme, a Saturday school educational programme, also found no additional impact on the reading and maths attainment of underachieving and disadvantaged KS2 pupils.